This is part of "Road to TI9", a series on the qualified Dota 2 teams for The International 2019, where we explore how they've been doing so far and why they deserve to be at Dota 2's biggest tournament.
Right behind Alliance is Keen Gaming, the last team to receive a direct invite to The International 2019.
Keen Gaming is one of four Chinese teams in the tournament that the home crowd will be cheering for. They have wins over TI5 champions Evil Geniuses and Fnatic.
Here's how Keen Gaming did at this year's 2018-2019 DPC season.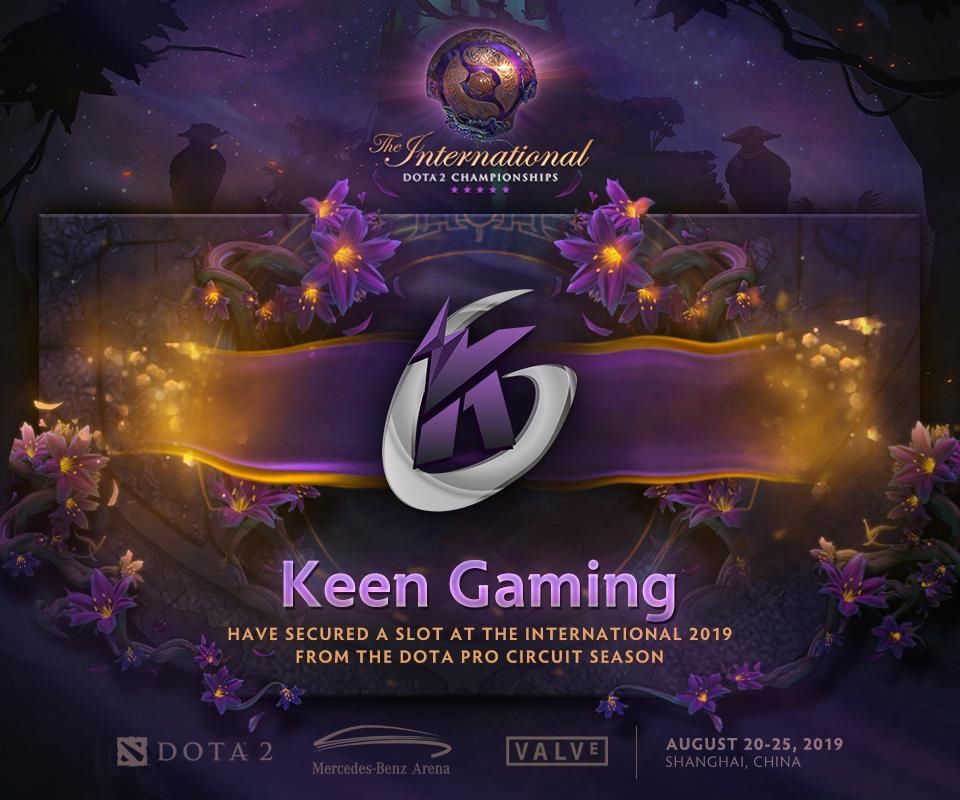 Keen Gaming was formerly known as EHOME.Keen back in 2017. And in the following year, they quickly made a name for themselves as one of the busiest teams in the Chinese region, in regards to roster changes.
After a long and arduous roster shuffle, they finalized their roster with Wang "old chicken" Zhiyong, Zhai "一" Jingkai, Ren "eLeVeN" Yangwei, Hu "Kaka" Liangzhi, and Song "dark" Runxi.
Keen Gaming, however, had a rough start, failing to qualify for the Kuala Lumpur Major, Chongqing Major, and the Epicenter Major at the end of the season.
They did manage to perform well at the Stockholm Major though, where they defeated Team Liquid in the group stage. They then pulled off an upset win against Evil Geniuses. They eventually lost to Fnatic who dropped them to the lower bracket, and were then eliminated by Team Secret.
Their second Valve event was the MDL Disneyland Major. They underperformed in the group stage, but were able to beat an underperforming Fnatic in a best-of-one match at the start of the playoffs. However, they were then eliminated by Vici Gaming from the tournament.
Keen Gaming is one of the more interesting squads who's managed to qualify for TI9, they have season veterans in the form of Old Chicken, Eleven and Kaka, who are well-known players in the Dota 2 scene. But the man who's been tasked to lead the team is Dark, a player who only turned pro in 2017.
Keen Gaming's choice of adding a creative and dynamic young team captain has paid off, as they've been able to compete with the other top Dota 2 teams in the world.
While not a lot expected Keen Gaming to qualify through DPC points, they've managed to do so by defeating some of the best teams in Dota 2 today. On this team are players who have experienced the type of pressure The International brings, and that will be a major advantage.
Keen Gaming has enough talent to win TI9, but because of their constant player rotations throughout the past year, the biggest issue is their team chemistry.
READ MORE: Dota-themed trains will take fans to TI9