With The International 2019 (TI9) fast approaching, the tournament's host city of Shanghai, China has been busy pumping out promotional material for it — including an entire line of Dota-themed train cars.
Shanghai's Metro Line-8 will have the floors, ceilings, and walls of its train cars and stations lined with posters of Dota heroes and other TI9 promotional material, according to a post by Perfect World, Dota 2's publisher in China.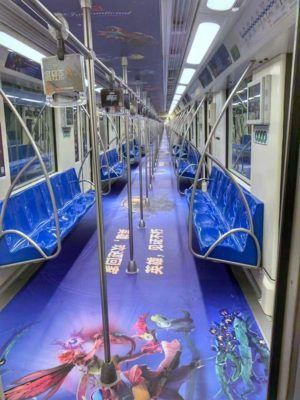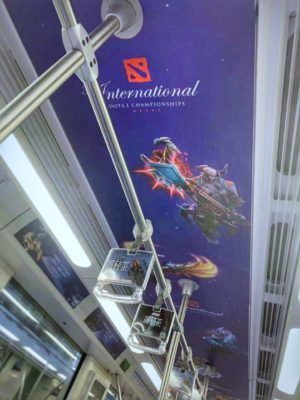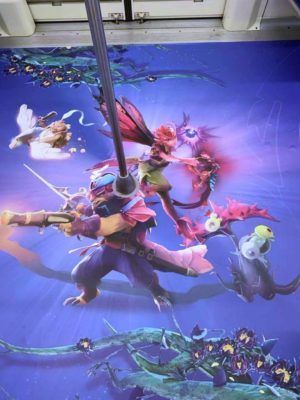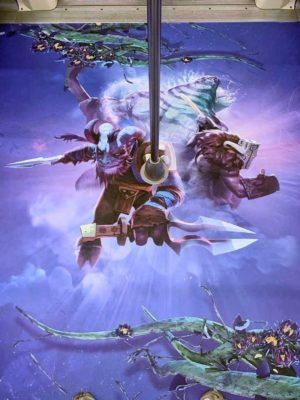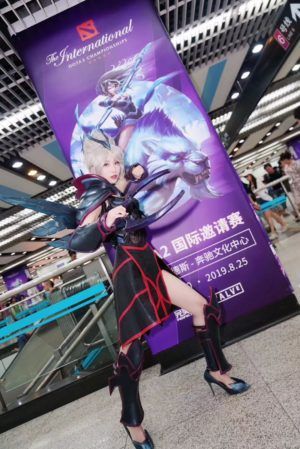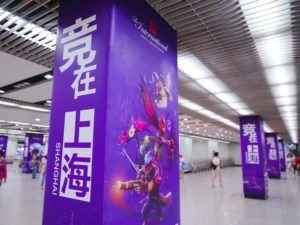 China's marketing campaign for TI9 has also taken to the skies, as Air China recently began airing Dota 2 video-on-demand (VOD) as an entertainment option in their flights.
China has long been one of the strongest regions in competitive Dota, with Chinese teams having won three of the eight iterations of TI so far. This will be the first time that the event will be hosted in China however, having previously been held in Germany, the United States, and in Canada. China will be looking to retake the Aegis of Champions this year, with four out of the 18 teams participating in TI9 playing for their home crowd.
The Dota-themed trains will surely be busy transporting thousands of fans to TI9's Main Event from August 20 to 25 at the Mercedes-Benz Arena in Shanghai.
The main event will be preceded by a Group Stage from August 15 to 18, to be held on a separate location and only viewable to the public via livestream. TI9 will feature a prize pool of over US$32 million, the biggest in esports, with potentially US$15 million going to the winners.
READ ALSO: Road to TI9 — a closer look at the teams participating at The International