Rumors point towards Evil Geniuses and Jesse "JerAx" Vianikka possibly parting ways.
The North American squad finished in 13th place at ESL One Stockholm Major and was eliminated from the tournament in the group stage with a 2-10 record.
On the final day of the Major, the two-time TI winner was subsequently removed from EG's lineup on the Dota Pro Circuit registration website.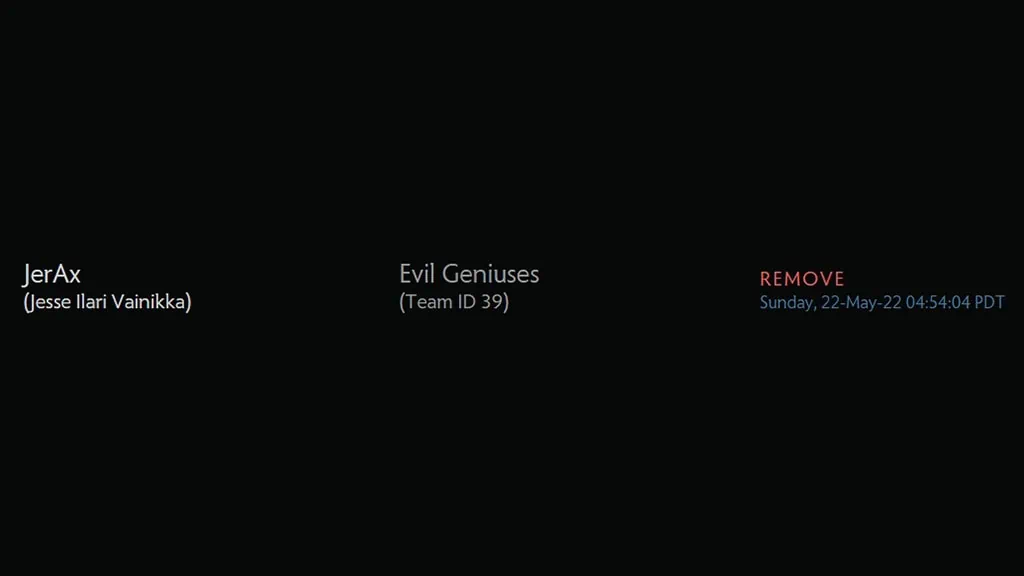 Valve's DPC registration page is where all teams list their active players that will be competing in the DPC. Most teams make changes on the registration page after they've released an official announcement. However, EG has yet to provide a statement regarding the future of their Dota 2 roster.
---
---
Evil Geniuses' 2022 DPC season struggles according to JerAx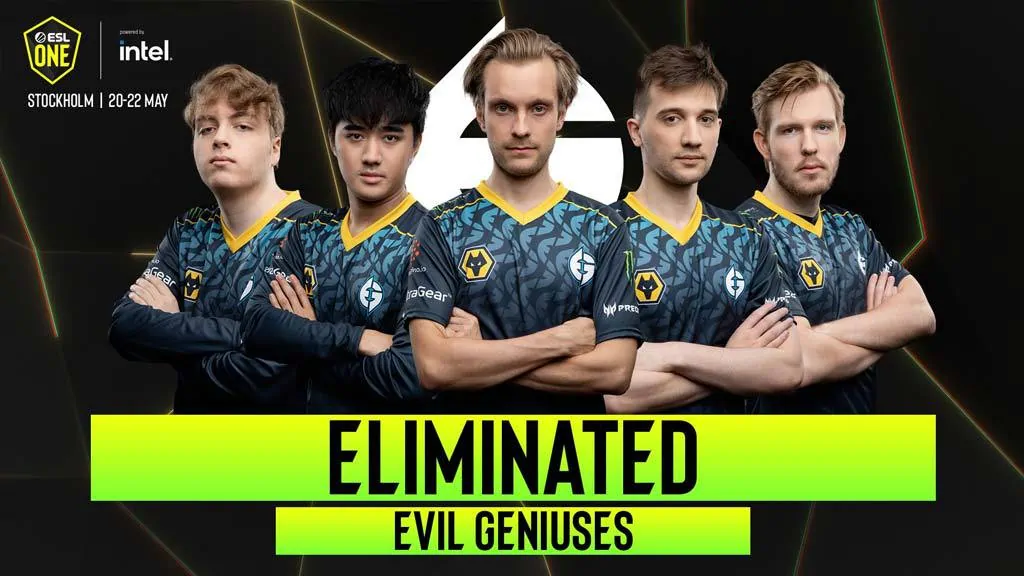 EG were previously considered the top team in North America that could contend with the best teams in the world at international events. In the 2021 DPC season, they finished second at the ONE Esports Singapore Major and the WePlay AniMajor.
Going into the 2022 DPC season, JerAx decided to come out of retirement to join EG. The NA squad then signed former Virtus Pro player Egor "Nightfall" Grigorenko to complete their Dota 2 roster.
EG's new roster seemed promising but were ultimately unable to organize their bootcamp at the start of the season due to multiple visa issues, which JerAx later explained during John "johnxfire" Nathan Fernandez and Mike "MLPDotA" Le Phoenix's Dota 2 podcast.
"Igor had to leave Russia for obvious reasons because the political situation isn't really great there. He had to live in Mexico, for example, while the rest of the team was bootcamping somewhere else," said JerAx. "I was living in Toronto for a while because I didn't go to the U.S."
Besides the team's travel issues, JerAx also admitted that he struggled when he returned to the competitive Dota 2 scene.
"Aside from that, me starting to play Dota again, I was pretty clueless," he said. "I'm coming into a team that I don't know much about, like how the inside works. I've only seen it work from the outside."
The former TI8 and TI9 champion thought EG would have an adequate amount of time to practice together but then realized that six months wasn't enough for them.
Evil Geniuses look to bounce back in Tour 3 of the 2021-2022 DPC season by qualifying for the PGL Arlington Dota 2 Major which is scheduled to take place on August 4.
READ MORE: OG's new blood makes it 5 with ESL One Stockholm Major 2022 win