Now that all the teams competing in the upcoming TI10 (The International 10) are set, this is how we rank them in our Dota 2 TI10 Global Power Rankings. 
These are the teams we believe have the best chance at winning this year's Dota 2 world championship tournament based on their 2021 DPC season performances in the Regional Leagues and Major tournaments.
---
Dota 2: TI10 global power rankings top 10
1. PSG.LGD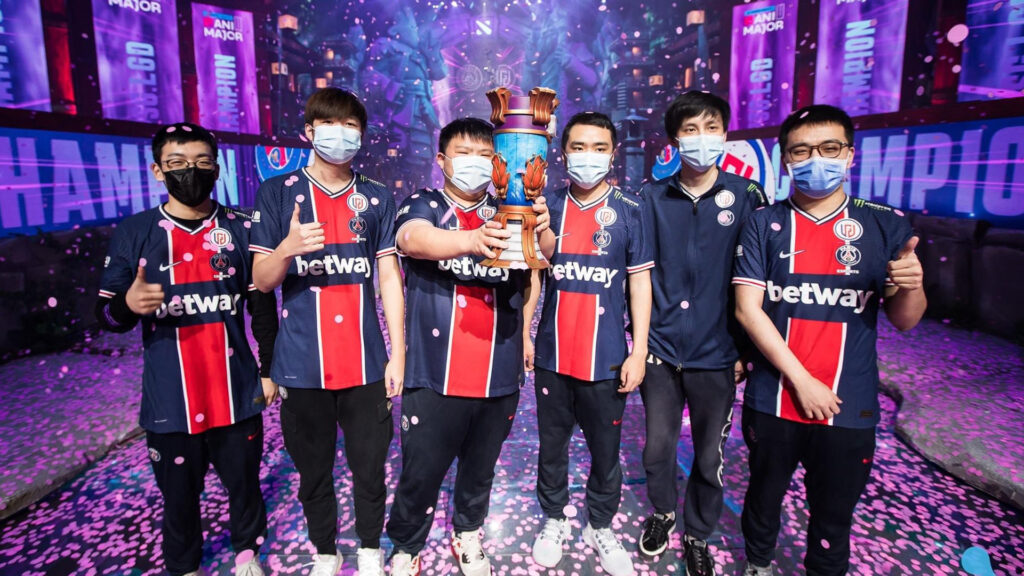 Chinese powerhouse squad PSG.LGD have shown they're primed and ready to compete against the best Dota 2 teams worldwide. The team has had an impressive 2021 DPC season with their undefeated run at the WePlay! AniMajor.
PSG.LGD also came in third during the ONE Esports Singapore Major, which emphasized how well the team performs against international opponents. They're also known for their peak performances during The International. The team finished in second behind OG during TI8, following that up with a third-place finish at TI9.
---
2. Evil Geniuses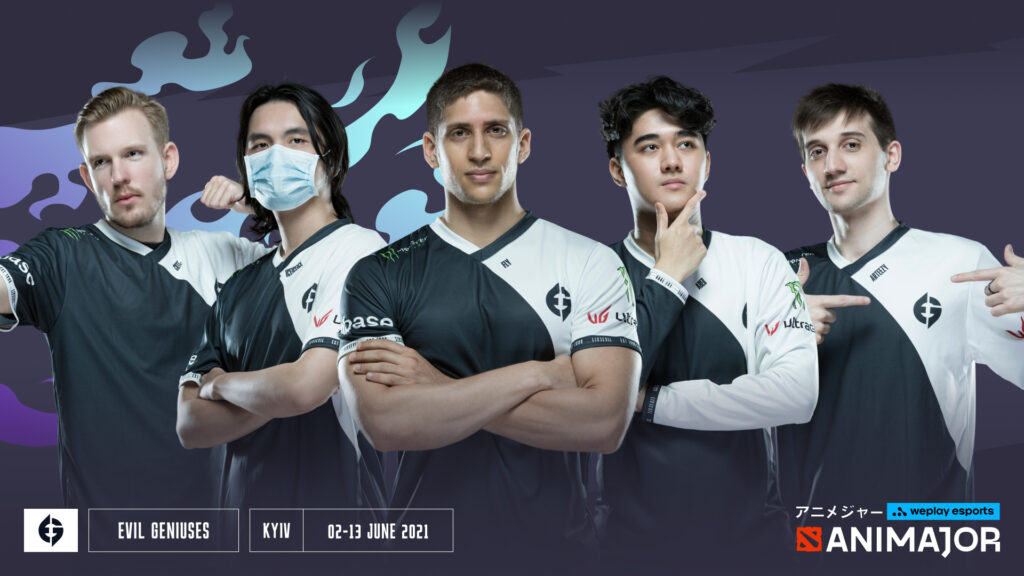 The start of each DPC season has always prompted one goal in mind for Evil Geniuses' squad — and that is to win The International. This is why the organization is always looking to improve its roster throughout the season by signing the best players.
This new Evil Geniuses squad with Daryl "iceiceice" Koh looks highly promising, with the team securing two runner-up finishes during the ONE Esports Singapore Major and the WePlay! AniMajor. EG will always go into any match as the favorites, with such an all-star roster at their disposal.
---
3. Invictus Gaming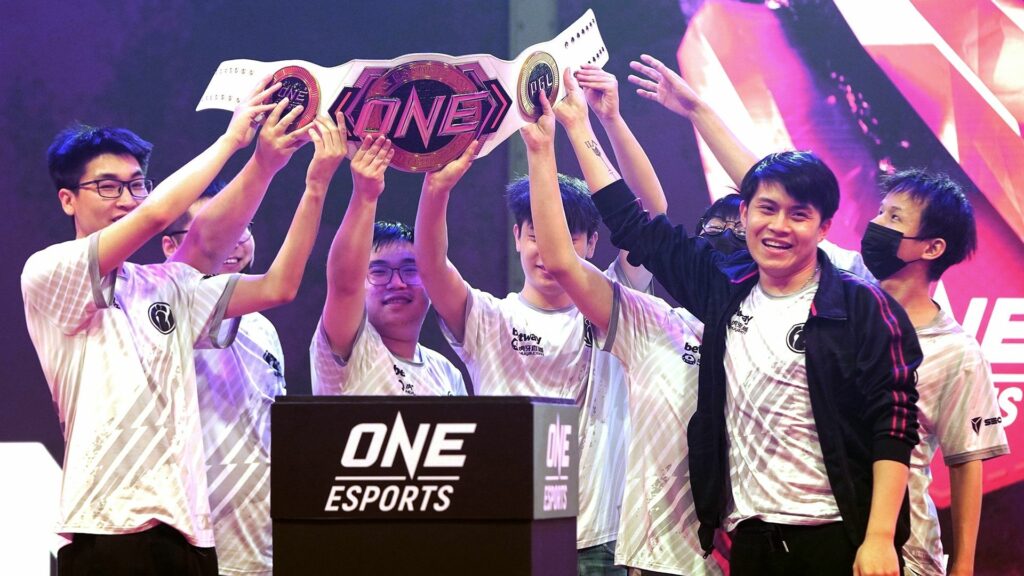 Another team that has shown they're ready for high-level international competition is Invictus Gaming. The team peaked early in the 2021 DPC season by winning the first Upper Division competition in China. Invictus Gaming then went on to win the ONE Esports Singapore Major by defeating Evil Geniuses in an unbelievable reverse-sweep comeback.
Invictus Gaming secured their direct invite to TI10 early, earning 1,000 DPC points before the start of the second season. The team focused on making sure they didn't burn themselves out, which is why IG was not able to produce the same results at the WePlay! AniMajor. They have their sights set on TI10 since securing their direct invite, which makes them a serious threat this year.
---
4. Team Secret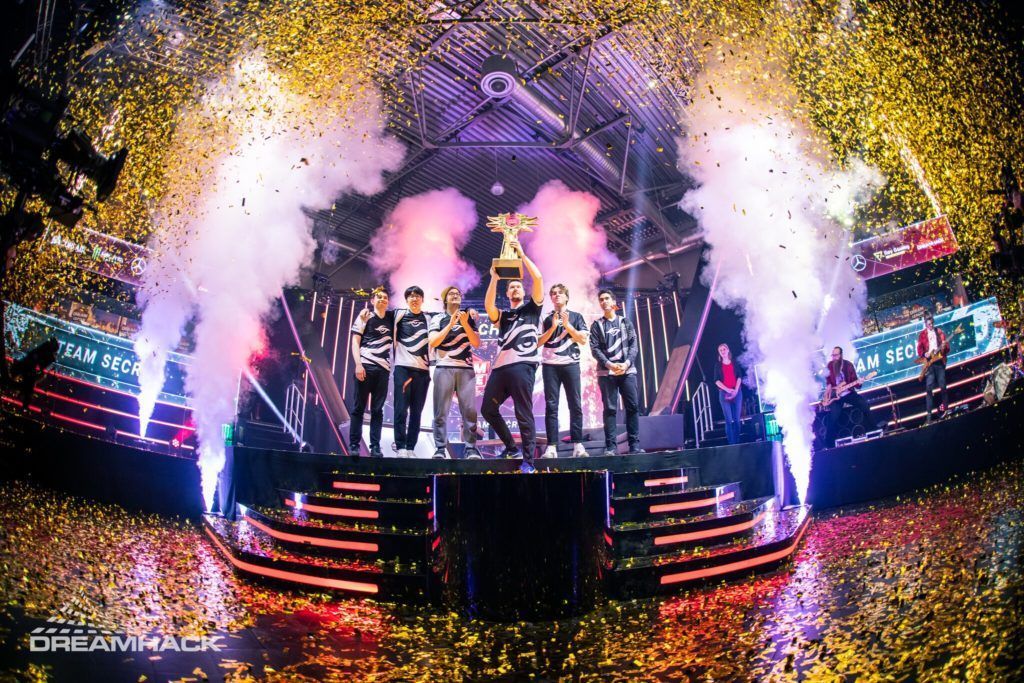 Team Secret has had a rollercoaster of a DPC season this year. After a dominating 2020 run with a DreamLeague Season 13 Leipzig Major win and five online championships in their back pocket, Team Secret were the clear favorites to win any tournament they entered.
The team had a promising start to the season after they took the top spot in the first European Upper Division, but their performances dwindled as the season progressed.
The team still managed to secure their direct invite to TI10 early, similar to Invictus Gaming. Team Secret's captain Clement "Puppey" Ivanov stated during the ONE Esports Singapore Major that their time playing only in Europe throughout 2020 has given other regions time to improve and develop. Despite an arduous 2021 DPC season, Team Secret is still one of the best teams in the world. Their roster will be looking to win its first TI championship, along with Puppey's second Aegis of Champions.
---
---
5. T1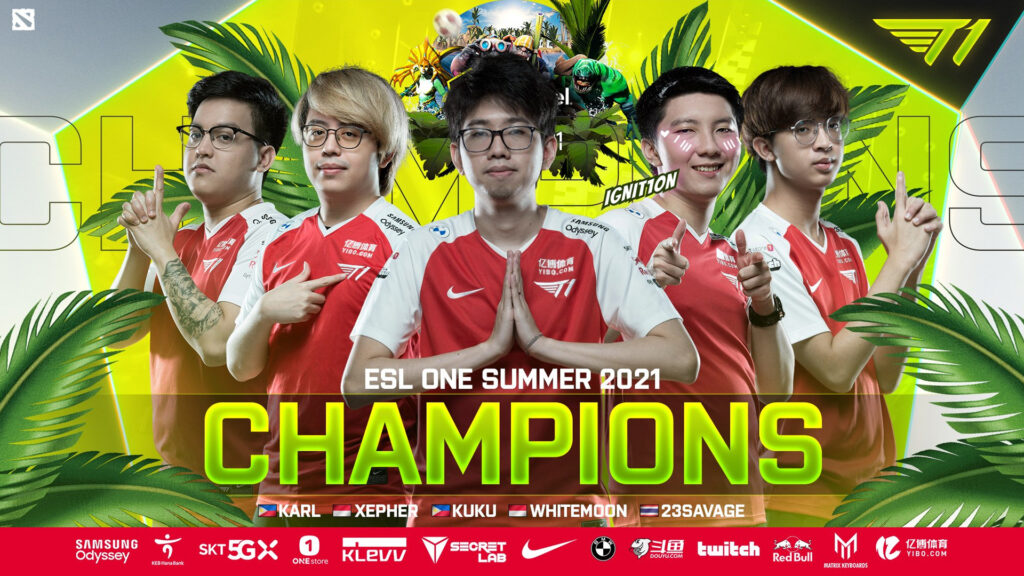 As the best Southeast Asian squad in the world, T1 have proven that they're capable of defeating top-ranked rosters. Under the leadership of head coach Park "March" Tae-won and team captain Carlo "Kuku" Palad, T1 became the surprise team of the 2021 DPC season.
T1 started the season by finishing third in the first SEA Upper Division competition and qualified to the ONE Esports Singapore Major. Unfortunately for T1, Kuku missed the first DPC Major due to health problems which resulted in the team's early exit.
The Southeast Asian squad bounced back and finished the season strong with a first-place finish in the second SEA Upper Division competition and a third-place finish at the WePlay! AniMajor. T1 has shown they're more than just underdogs and are primed to make a deep run at TI10.
---
6. Vici Gaming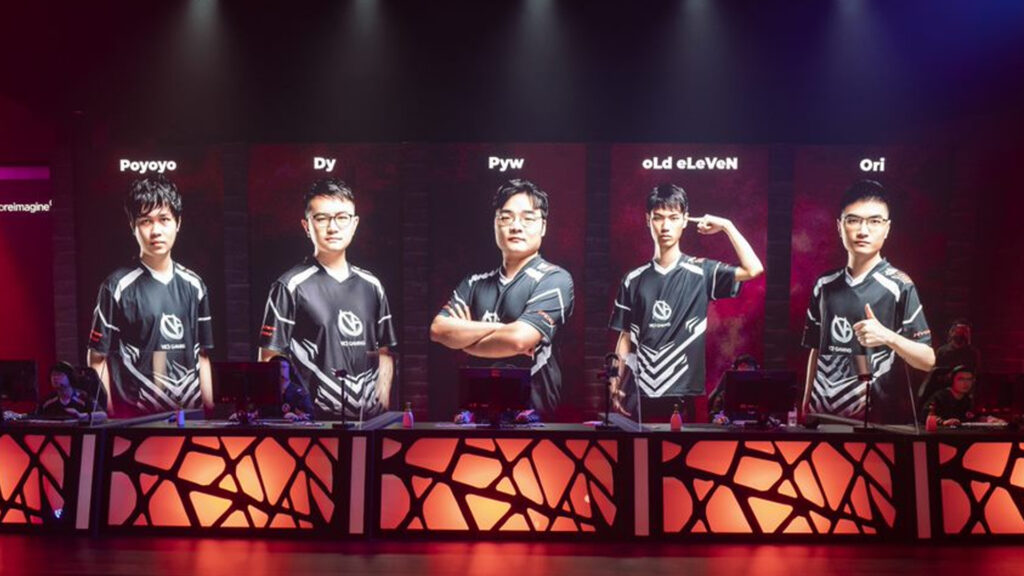 China has proven that it is undoubtedly the strongest region during the 2021 DPC season by having the most teams at TI10. Playing in such a competitive region has shown that all Chinese teams are not to be taken lightly, and the same goes for Vici Gaming.
Vici Gaming have only gotten better as the DPC season progressed. They qualified to TI10 with a fourth-place finish at the WePlay! AniMajor. VG is one of the most persevering teams competing at TI10. They made it through two Wild Card and Group Stage runs during the ONE Esports Singapore Major and WePlay! AniMajor. Vici Gaming is a team that will always fight to the end.
---
7. Quincy Crew
North American squad Quincy Crew have been the dark horse team throughout the 2021 DPC season. They've continued to exceed expectations throughout their Regional League and DPC Major runs.
Quincy Crew have shown they deserve to be mentioned together with the best teams in the world. The team's best achievement came during the second North America Upper Division season as they defeated Evil Geniuses and took the top spot of the standings.
The North American squad followed that up with a fifth/sixth-place finish at the WePlay! AniMajor. Quincy Crew looks to move up to the upper echelon of Dota 2 teams in their third TI tournament appearance.
---
8. Virtus.pro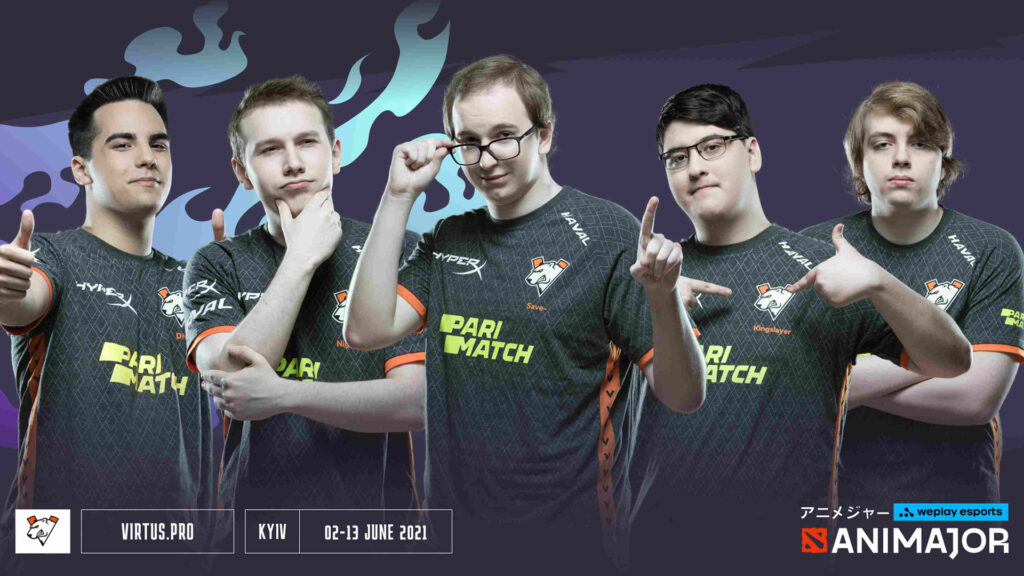 The CIS powerhouse team have been a hit-and-miss this 2021 DPC season. While they're undoubtedly the best team from their region with two first-place CIS Upper Division season wins, they've been unable to produce the same results during the DPC Major competitions.
Virtus.pro have always been known as a top performer throughout DPC seasons but struggled during The International. What's different this time around is that this new VP squad features talented young players who will be making their TI debuts. The young squad could step up to the occasion and make a deeper run than their predecessors.
---
9. Alliance
Alliance is undoubtedly one of the best teams in the European region. They have put together impressive Regional League runs finishing second in the first season, and then topped that performance with a first-place finish in season 2.
Unfortunately for the European squad, the same can't be said for their DPC Major performances. They've been handed early exits in the ONE Esports Singapore Major and WePlay! AniMajor. Despite underperforming against international teams, they were still able to earn enough DPC points to qualify for TI10. Alliance will always be looking to improve on their weaknesses and a better and more determined version of themselves will look to bounce back at TI10.
---
10. OG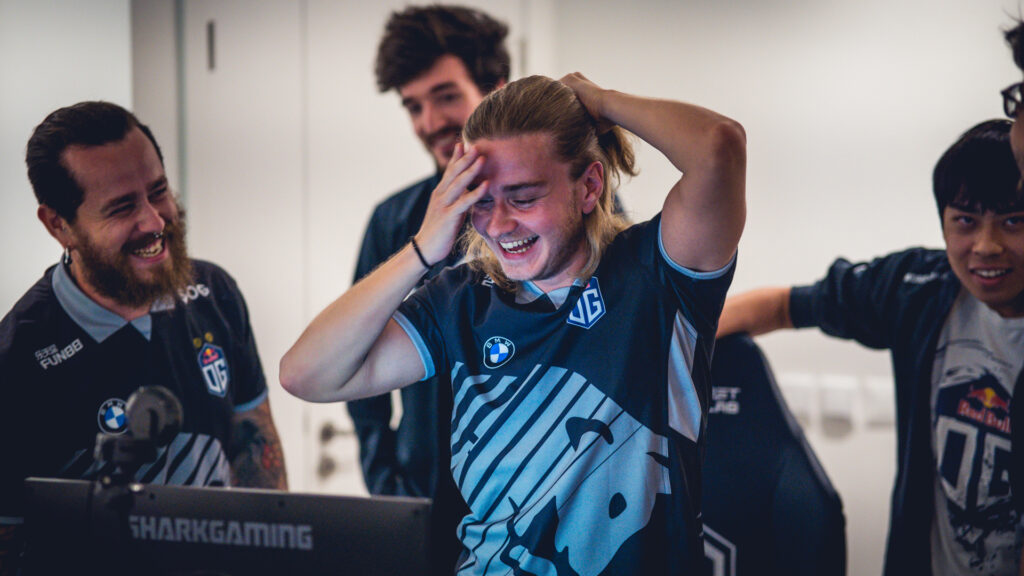 With no DPC Major appearances to their name, two-time back-to-back TI8 and TI9 champions OG have managed to qualify to TI10 where they will be defending their throne yet again. After a difficult 2021 DPC season, OG was able to win the stacked Europe Regional Qualifier, beating out Team Nigma and Tundra Esports to make it to TI10.
OG's legendary squad which consists of Johan "N0tail" Sundstein, Sébastien "Ceb" Debs, and Topias Miikka "Topson" Taavitsainen will attempt the impossible. They are hoping to add to their illustrious legacy by winning another TI championship together with Martin "Saksa" Sazdov and Syed "SumaiL" Hassan.
The International 10 will take place this October in Bucharest, Romania with the top 18 teams in the world competing for a total prize pool of US$40 million and for a chance to have their names immortalized as Dota 2 world champions.
READ MORE: Should The International add more teams?