Tier One Entertainment CEO Tryke Gutierrez's dream of putting together an all-Filipino Dota 2 redeem team has finally come true.
Blacklist International, Tier One's esports division, has partnered with Rivalry to put together Blacklist Rivalry, which will be competing in the DPC 2023 season.
The Filipino organization has signed Dota 2 veterans Carlo "Kuku" Palad, Timothy "Tims" Randrup, Marc Polo "Raven" Fausto, Nico "eyyou" Barcelon, and Karl "Karl" Baldovino as the first players who will play under the Blacklist Rivalry banner.
---
---
Tier One introduces new Dota 2 division competing in DPC 2023 season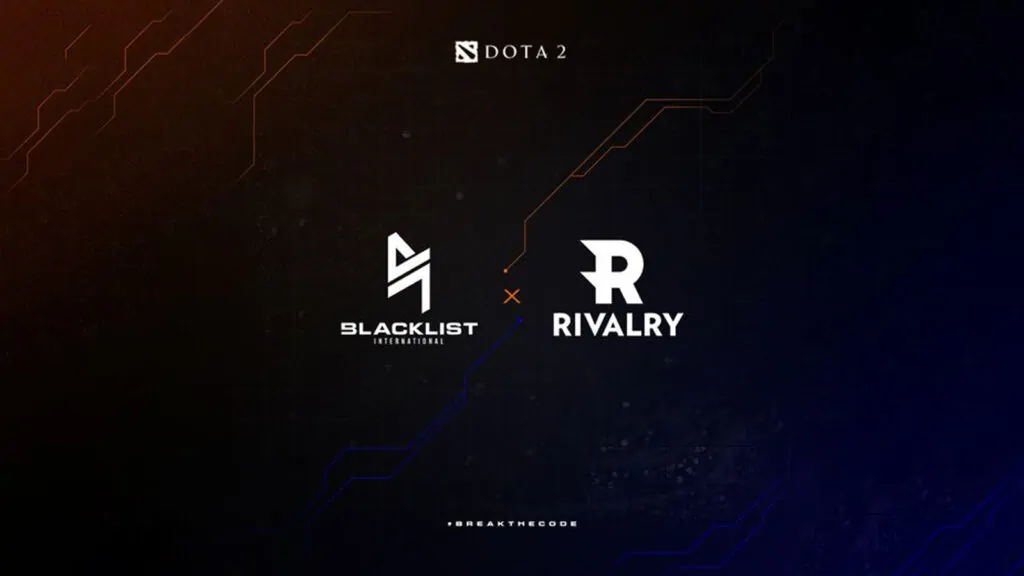 Tier One was one of the big winners of the DPC offseason, picking up established players from the Southeast Asian region.
Kuku and Karl are joining Blacklist after playing the last two DPC seasons with T1. Meanwhile, Raven will be reuniting with his ex-Geek Fam teammates after spending the last two years with Fnatic.
Rounding out the squad is Tims, a former DPC Major winner who last played for BOOM Esports, and eyyou, a veteran Filipino player who spent the last DPC season representing Polaris Esports.
---
---
Blacklist's new Dota 2 squad being dubbed the "Filipino redeem team" is spot-on. The organization has put together a group of players that has won over the Filipino Dota 2 community at various points in their careers.
While playing for TNC in 2016, Raven, Kuku, and eyyou pulled off one of the biggest upsets in Dota 2 history.
OG's powerhouse squad was the clear favorite to win TI6, having won two Dota 2 Majors that DPC season. However, the European roster ended up falling to underdog team TNC in the second round of TI6's lower bracket.
The former TNC trio, alongside Samson "Sam_H" Hidalgo and Jimmy "DeMoN" Ho, took a convincing 2-0 victory and eliminated OG from TI6. It was arguably the most celebrated victory by a Filipino Dota 2 squad at an international event.
Blacklist Rivalry's Dota 2 roster
(1) Marc Polo "Raven" Fausto
(2) Karl "Karl" Baldovino
(3) Carlo "Kuku" Palad
(4) Timothy "Tims" Randrup
(5) Nico "eyyou" Barcelon
Since Blacklist acquired RSG's spot in the DPC Southeast Asia Division I regional league, the newly formed team won't have to compete in the open qualifiers or the lower Division II of the DPC.
Blacklist will be competing against Fnatic, BOOM Esports, Talon Esports, Team SMG, Execration, Lilgun, and the organization that will be taking over T1's spot.
READ MORE: Evil Geniuses announces new South American Dota 2 roster for DPC 2023 season