Chinese juggernaut PSG.LGD is still alive, but shaken, against a beastcoast squad used to upsetting the favorites at The International 11 playoffs.
LGD won the last two games in their lower bracket series against beastcoast to claim the series, though it looked worrying after the South American squad completely dominated game one.
PSG.LGD eventually survives, securing a top-six finish, but will need to play against regional rivals Team Aster to see out the day. Beastcoast equaled their best-ever record at The International with a top-eight finish, earning at least US$434,807 — but will be left wanting more after a phenomenal series with one of the world's best teams.
---
---
PSG.LGD wasn't at their best in beastcoast series, but showed why are one of the best with late-game turnarounds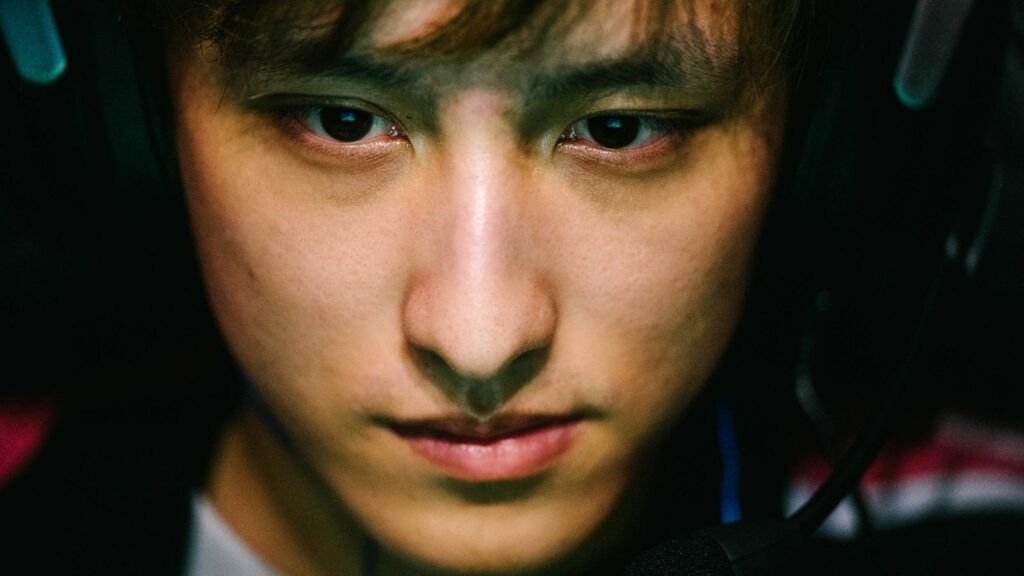 LGD's early gank on Jean "Chris Luck" Salazar might have been a microcosm of their game one performance against beastcoast — close, but not quite enough.
---
---
The Chinese team kept the game close until the mid-game. With an offlane Slardar and mid Pango, Wang "Ame" Chunyu's Drow Ranger was an active force, often showing up to fights to dole out the required damage to take down any stunned targets.
But beastcoast always had a response. No matter how cleanly LGD thought they pulled off their fight and disengaged, their opponent was ready to counter with their big teamfight spells and mobility, thanks to Faceless Void and Storm Spirit cores.
---
---
They were small margins, but enough to see the advantage trickle towards beastcoast. Every extra kill, every chasedown — even after LGD executed what should be a clean snatch-and-grab of Roshan's goodies.
---
---
Still, the titans LGD wouldn't be so easily felled. Beastcoast had to continue to consistently deliver to topple a team that has been as stable as bedrock competitively — and the South Americans finally found the tipping point from some fancy footwork.
---
---
Héctor "K1" Rodríguez's played the fight to perfection. Opting to tank the Sacred Arrow instead of popping Black King Bar, his Faceless Void used the Aghanim's Shard upgraded Time Walk to perfection. K1 disengaged with Time Walk to heal and reset, before jumping right back in with the Reverse to catch three LGD heroes unaware.
Beastcoast showed incredible discipline every time they knocked on LGD's base, sieging with Adrián "Wisper" Dobles's incredibly farmed Visage. When they needed to, they had an explosive initiation within them, stunning LGD and backing off before the Chinese team could claim too important a counterkill.
---
---
Ame's Drow was farmed, but it wasn't enough to deal with the onslaught of mobility and jumps that beastcoast could execute any time they saw the LGD carry. Ame dodged as much as he could, but eventually, even he would be caught flat-footed — and lead to beastcoast taking the first game.
The second game was the Zhang "Faith_bian" Ruida show. In what could be his final game of Dota 2, coach Zhang "xiao8" Ning trusted the offlaner with the unorthodox Axe, saying that it was his best hero in the post-draft interview.
The 24-year-old more than delivered, with a 20-kill performance on Axe. Faith_bian started the game with a resounding lane victory, before farming a 10-minute Blink Dagger — and then proceeded to run riot over beastcoast.
Along with Ame's Lifestealer, LGD used their offlaner's mobility — including a fast Boots of Travel — to launch Infest-bombs at the enemy.
---
---
The South American squad had no answer for the Axe, instead scrambling to get whatever farm they could. Almost everything beastcoast attempted eventually led to the Axe showing up and immediately turning things around with his ludicrous farm.
---
---
It didn't take too much longer for LGD to close out game two, sending the series to a final decider.
Faith_bian kept up his monstrous performance going into game three on Brewmaster. But it wasn't an easy journey for the Chinese team — beastcoast looked poised to be kicking LGD for much of the game.
In what is an increasingly common statement this TI, LGD took some early setbacks. Midlaner Cheng "NothingToSay" Jin Xiang in particular was suffering a lot, often the priority target for the South American squad.
---
---
Beastcoast's offlaner Wisper put on a show with Batrider, finding impactful Lassos and kills on key opponents while his cores farmed. LGD was uncharacteristically shaky, and beastcoast held a slim advantage through the mid-game.
---
---
But the Chinese titans found their groove, backed by their hard carry. Ame's Sven was a ticking time bomb, and beastcoast found it harder and harder to deal with the increasing threat.
---
---
And then, it exploded in their faces. Beastcoast obtained Roshan and his goodies, but opted to put the Aegis on Wisper's Bat, who bought back for the fight. This left both their cores exposed. In what should be a routine trip down the midlane to threaten the barracks, LGD seized their opportunity and went for the killing blow.
---
---
From then on, the momentum was indelibly altered. Beastcoast tried to hold on, but the Chinese giants — still on the chase for the legendary organization's first Aegis of Champions — broke down the South Ameican squad little by little.
READ MORE: MATUMBAMAN on retiring after TI11: 'No matter what happens, I'm going to be happy'