What's black, has Stardew Valley installed in it, and can move around Tokyo at high speeds? Why it's PewDiePie's brand new Tesla car!
Swedish YouTuber Felix "PewDiePie" Kjellberg finally revealed the latest addition to his growing vehicle collection — a powerful, all-wheel-drive electric car that he purchased from Tesla Japan. This is Pewds' second car in the country after receiving a custom Toyota 100 Land Cruiser from his fans for free.
The Swedish content creator has been planning to get a car ever since he and his wife, Marzia Kjellberg, migrated to Japan a few months ago.
PewDiePie's new Tesla car costs over JP¥8.6 million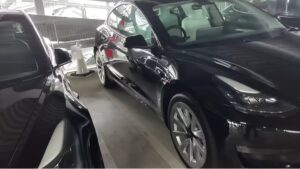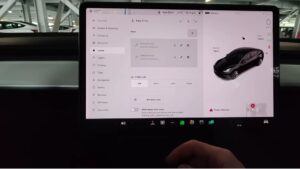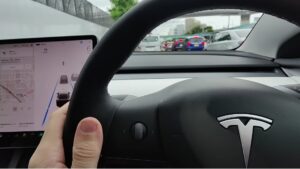 Pewds is now the newest member of the Tesla club after getting a 2022 Tesla Model Y Performance valued at around JP¥8,685,000 (roughly US$64,000). This dual-motor, all-wheel-drive can run up to 250km/h and has a longer range of 595km compared to its RWD version.
Similar to his Toyota LC, Pewds went for a solid black exterior and a mix of black and white on the interior. He opted for 19-inch Gemini wheels, making the PewDieCar look like a sexy beast that's ready to take on the roads of Tokyo.
---
---
He had a "smooth and nice" experience after driving it for the first time to their house. He also tested the electric car's autopilot feature while heading to one of the city's public parks.
The YouTuber also showed the pre-installed games on his Tesla screen, where he played a bit of Beach Buggy Racing 2 and used the car's actual steering wheel and pedals to control the virtual vehicle. The car has a built-in version of the role-playing game Stardew Valley as well.
Prior to getting a Tesla, Pewds temporarily rented a blue Honda kei car (Japanese city car) and drove around their neighborhood for the first time in one of his vlogs.
Fans can watch his full vlog here:
---
---
Follow ONE Esports on Facebook and Twitter for more cultural news and stories.
READ MORE: The real reason why PewDiePie decided to move to Japan — and how he's coping