When Hasan "HasanAbi" Piker says he turns down sponsorship opportunities all the time and is not a fan of gambling, he now has the proof to back it up.
This isn't a moment in the past either, as the popular Twitch streamer recently debated gambling and the content creation around it with Tyler "Trainwreck" Niknam.
In a recent livestream, the popular political content creator shared that he'd turned down an offer of US$500,000 for a single game of poker. The clip has already been seen over 32,000 times.
---
---
Massive payday or not, Hasan turns down poker offer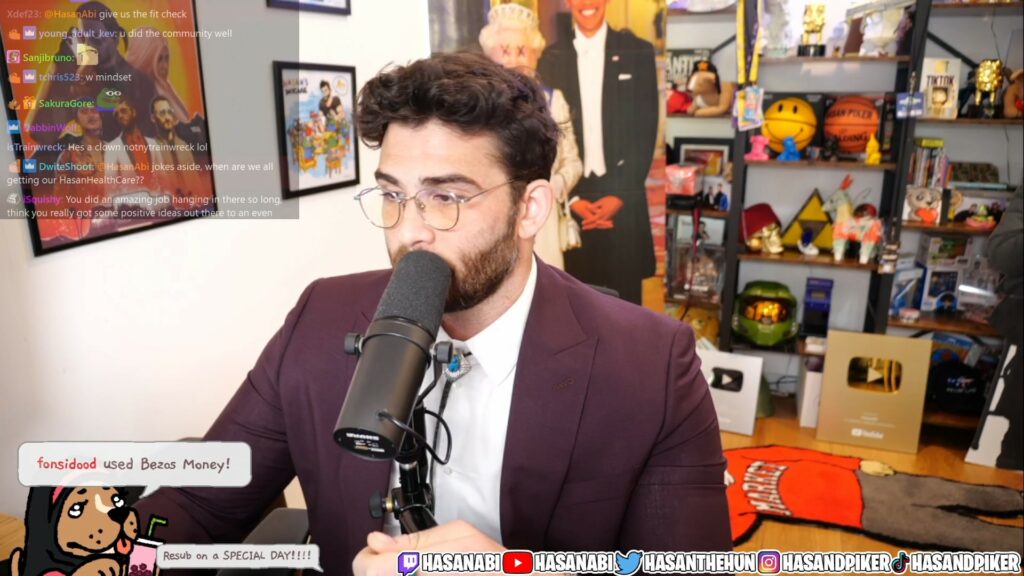 "I wasn't lying about that, by the way," he said during the broadcast. "I turned down half a million dollars to play poker on stream, literally that morning" he explained in reference to the stream with Trainwreck and Félix "xQc" Lengyel on the latter's channel.
This one was a bit less about the gambling, however, as he did say he doesn't actually have an "issue with poker," and rather he just doesn't "know how to play."
---
---
He doesn't plan to make a habit of sharing this type of information he said, and stated this was only to prove his point.
The topic came up after he once again discussed the difference in income between himself and Train. he cited Train's gambling sponsorship and crypto deals as earning him an absurd amount of money. His point being that streamers who have similar viewership such as himself, but don't take those deals earn significantly less.
This was to counter Train's statement criticizing the streamer's $50,000 contribution to the Turkey and Syria earthquake relief charity he ran alongside IShowSpeed.
READ MORE: Top 10 Twitch streamers: Most followers, games played, and where to watch