A dog lover himself, Hasan "Hasanabi" Piker, has decided to make it easier for shelters to find good homes for their dogs.
During a recent livestream, Hasan has taken on a new adventure in which he visits local Los Angeles dog shelters and covers the costs of adopting.
Many fees typically go with adopting animals from shelters, but those wishing to buy from these locations will be able to avoid them when giving a dog a new home.
---
---
Hasan covers Wag & Walks' $500 adoption fees for 30 dogs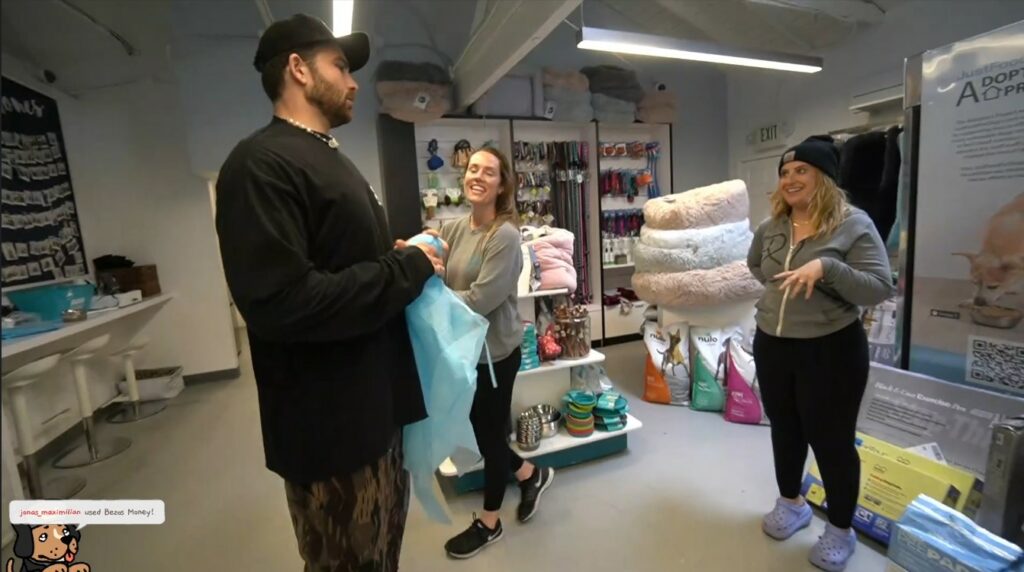 This move was sparked due to the content creator himself looking to get a dog of his own.
Hasan traveled to several shelters in LA, but spent $15,000 at one in particular to ensure all animals would have one less obstacle preventing them from finding caring owners. The Wags & Walks Adoption Center in LA charges a $500 fee per adoption which means the popular content creator covered the costs of 30 dogs.
Fees at adoption centers are usually to not only help fund the projects via paying employees, buying food and other necessities, but also to help make sure potential owners are financially stable enough to support the animal.
After swiping his card, Hasan told his viewers that if they "come here and you don't have $500 and you wanna adopt a dog and you're eligible, you fill out a form and you can come and adopt it."
---
---
Some fans of MrBeast may remember the YouTuber doing something similar back in 2020. The massive internet personality paid for the costs for all dogs at the shelter to go to good homes and accumulated over 170 million views by doing so.
READ MORE: King of streaming breaks 300,000 subs on Twitch — the highest sub count ever