Aleksandar "⁠kassad⁠" Trifunović has found a new home as part of the new BLEED Counter-Strike 2 team.
The Serbian will serve as head coach for the organization as they move into the new year and look to build out a respectable BLEED CS2 roster.
---
---
BLEED CS2 plants its roots in the title with new head coach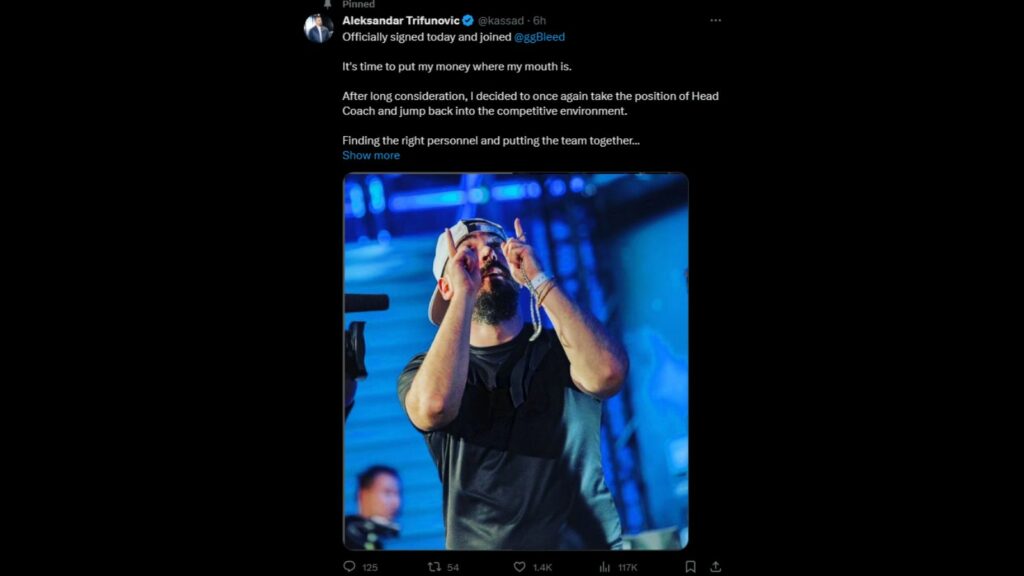 Kassad had stepped away from coaching duties back in October 2021, turning his focus to being on the broadcast side of things.
Prior to moving into an analyst role on broadcasts, the 37-year-old had coached at organizations such as 100 Thieves, EXTREMUM, Mouz, and Renegades.
"After long consideration, I decided to once again take the position of Head Coach and jump back into the competitive environment," he said in a post revealing the move.
The Singaporean organization looks to bring his experience to selecting the players for a roster that will help to put the country on the map when it comes to competitive CS2.
According to information obtained by HLTV, kassad already has "a couple players lined up" that he plans to talk to very soon. How soon? Well, he also stated that the plan is for the team to start competing "in a month or so."
With CS2's competition heating up heading into its first full year in 2024, Bleed CS2 is planting its flag.
READ MORE: G2 NiKo CS2 settings: crosshair, sensitivty, video settings