If there's one standout playable character in Honkai Star Rail, it's got to be the 83rd member of the Genius Society, Herta.
Dubbed "the real master of the space station," this 4-star character is the mind behind Herta Space Station, a large, museum-like starship that aims to unravel the unexplained existences of the galaxy. One of the initial encounters in your Trailblazers' journey, players quickly become enthralled by Herta's ingenuity and astute demeanor.
As a testament to her popularity, esteemed Japanese idol Akase Akari expressed her admiration by impeccably cosplaying the character.
---
---
Akase Akari's Herta cosplay from Honkai Star Rail shines bright like a big diamond
Akari's Herta cosplay brilliantly captures the essence of the video game, with a radiant purple backdrop perfectly complementing the character's aesthetic. Dressed in Herta's signature attire, complete with the genius' dress, beret, and an imposing mechanical hammer, Akari emanates beauty and grace.
The attention to detail in her cosplay is truly remarkable, with complementing effects applied to her knees and shoulders. The depiction of strings attached to her fingers showcases Herta's penchant for remote-controlled creations, mirroring the character's lore where she utilizes six puppets throughout the space station.
These puppets are fashioned after her likeness as a young child, resembling her appearance by approximately seventy percent—an intriguing aspect that adds depth to Herta's character. Her exceptional intellect and record-breaking IQ on her home planet, The Blue, shines through in Akari's portrayal.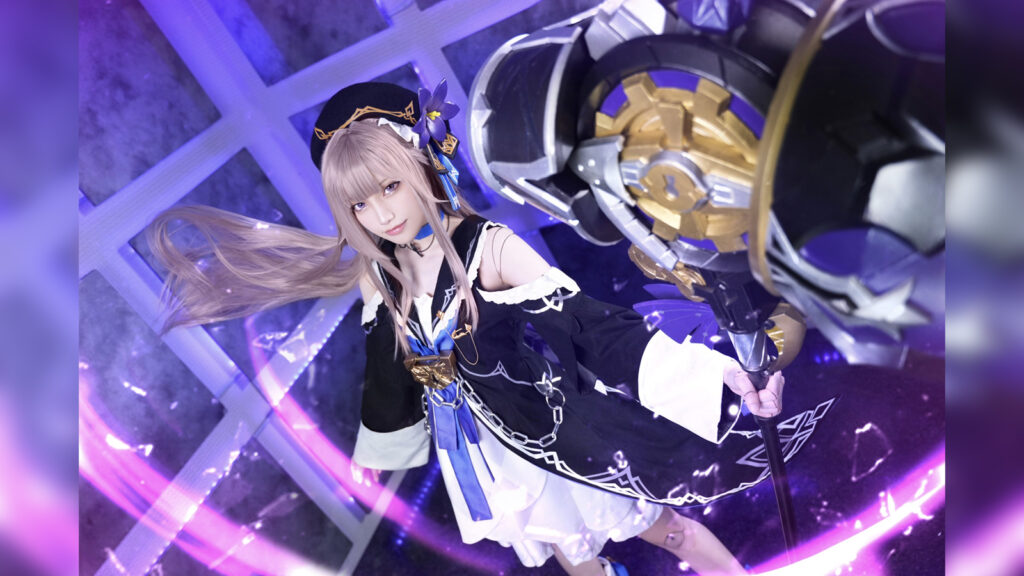 Herta specializes in dealing Ice damage to a single enemy and follows The Erudition path type.
Akase Akari's admiration extends beyond Honkai Star Rail, as she has previously showcased her affinity for another beloved Hoyoverse title, Genshin Impact.
Demonstrating her versatility and dedication as a cosplayer, Akari has previously donned the personas of Genshin's Kamisato siblings, Ayato and Ayaka, garnering admiration from fans across both game communities.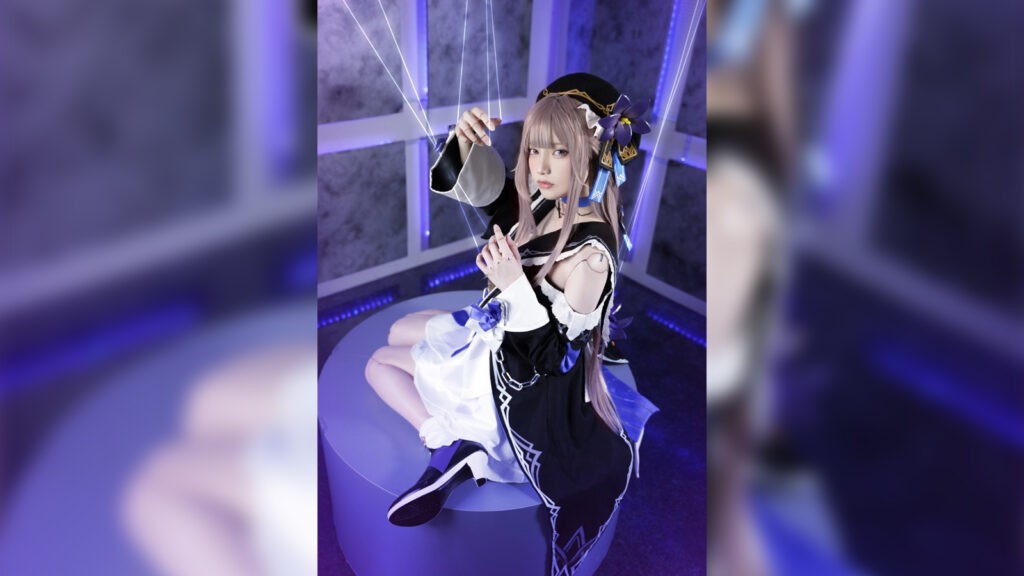 Akari rose to popularity after performing the ending song for the anime My Dress Up Darling.
Fans can check out her other cosplays on her Twitter account (@akase_official).
READ MORE: Full list of all Honkai Star Rail characters: Rarity, combat type, paths, release