Updated on March 9, 4:50 p.m. (GMT+8): Improved relevancy.
Genshin Impact is the hottest online game to date, played by millions of fans worldwide. With plenty of characters, each with contrasting personalities and fascinating backstories, it's hard not to fall in love with the citizens of Teyvat.
Some players even make the effort to come up with props and costumes to cosplay their favorite characters, such as Alodia's electrifying Raiden Shogun cosplay or Taryn's Arataki Itto cosplay.
One particular fan previously showed her Genshin Impact Fischl cosplay, complete with the ultimate Fischl accessory: an actual crow.
---
One-of-a-kind Fischl cosplay includes a real-life crow pet Oz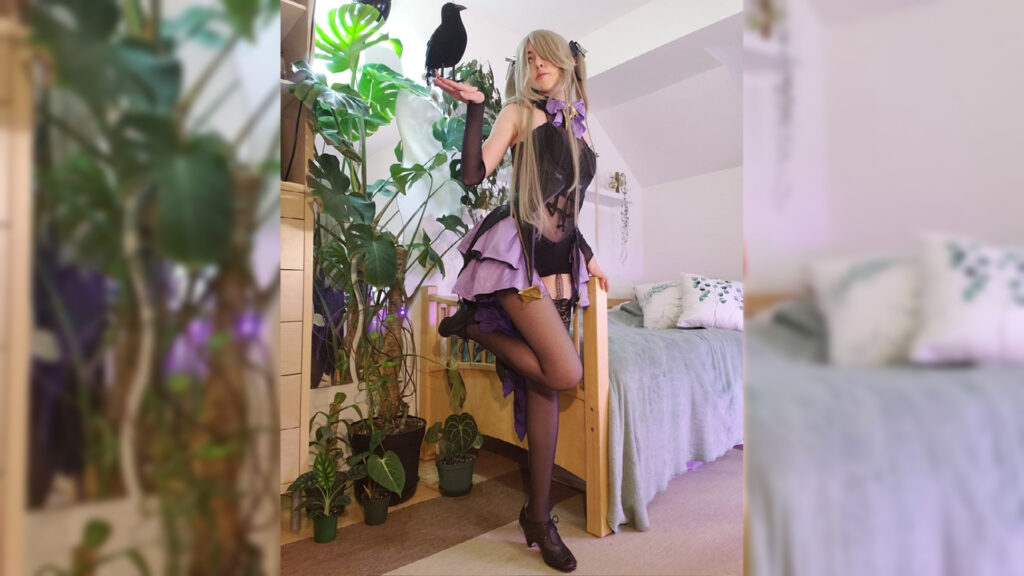 Genshin gamer Glori took her Fischl cosplay to the next level. She included the character's pet, a crow bird, to become her real-life Oz. Oz (full name Ozvaldo von Hrafnavines) is Fischl's loyal companion in the game.
One photo even showed the pet bird perched on Glori's hand, showing off their closeness. Indeed, they are real-life versions of Fischl and Oz!
---
---
Aside from her crow, Glori's costume was pretty impressive too.
"Majority of the fabrics and pieces are thrifted and everything is handsewn," she explained on her Instagram post.
Glori has other pets too other than her bird. She takes care of a snake and some fish and crustaceans.
Fischl is a 4-star Electro archer in Genshin. She is an investigator for the Adventurer's Guild in Mondstadt, often speaking in lengthy sentences and complex words whenever travelers encounter her. Her real name is Amy and she keeps a talking night raven named Oz.
You can check out Gori's full Fischl cosplay on her Instagram account (@xglorifyingx).
READ MORE: Barbara cosplayer encourages you to get vaccinated in such a wholesome way