Big brother Bosacius, is that you?
For a long time, Genshin Impact's Yakshas have been shrouded with mystery. The identities and tales of Rex Lapis' faithful Liyue guardians remained unknown until version 2.7's Perilous Trail event.
Warning: Major spoilers if you have yet to play the quests of Interlude Chapter: Perilous Trail.
The limited-time event revealed the tragic story of the Yakshas, particularly their leader and the eldest, Bosacius. His karmic debt caused him to gradually lose his sanity, to a point where he barely remembered his dear comrades. Memories of his fellow Yaksha flashed before him in his final moments, which touched the hearts of many travelers.
Taryn's Bosacius cosplay will remind you of the Yakshas' heroic deeds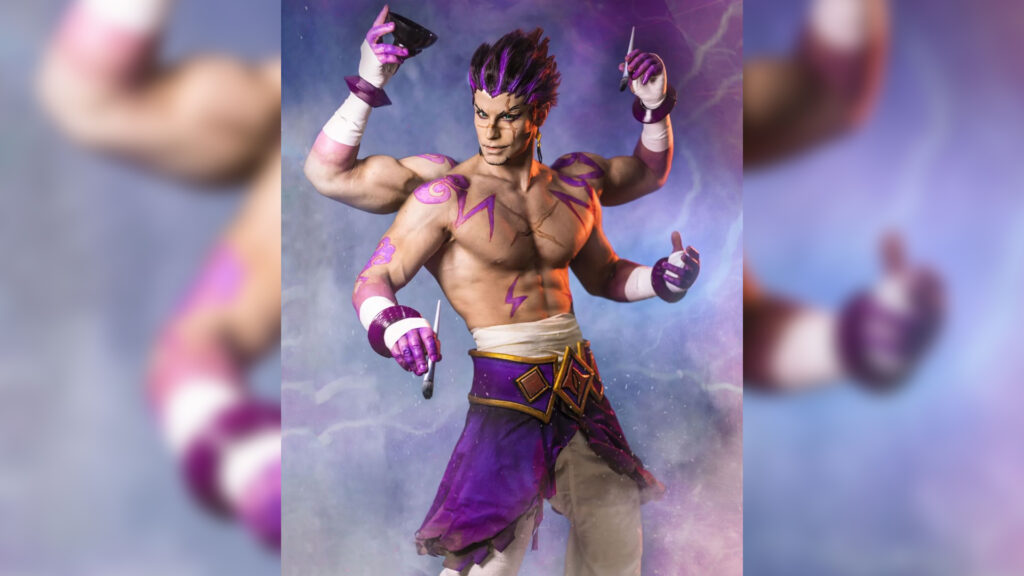 Genshin Impact fan Taryn honored Liyue's unsung hero in his Bosacius cosplay, which showed off his incredibly toned physique and incredible make up skills.
He wore the character's white pants and purple kilt as seen in the story teaser "Only Old Memories Remain". We're not entirely sure, but it could be highly plausible that he harnessed the power of Morax to summon a pair of extra arms to accurately portray the Electro Yaksha's build.
---
---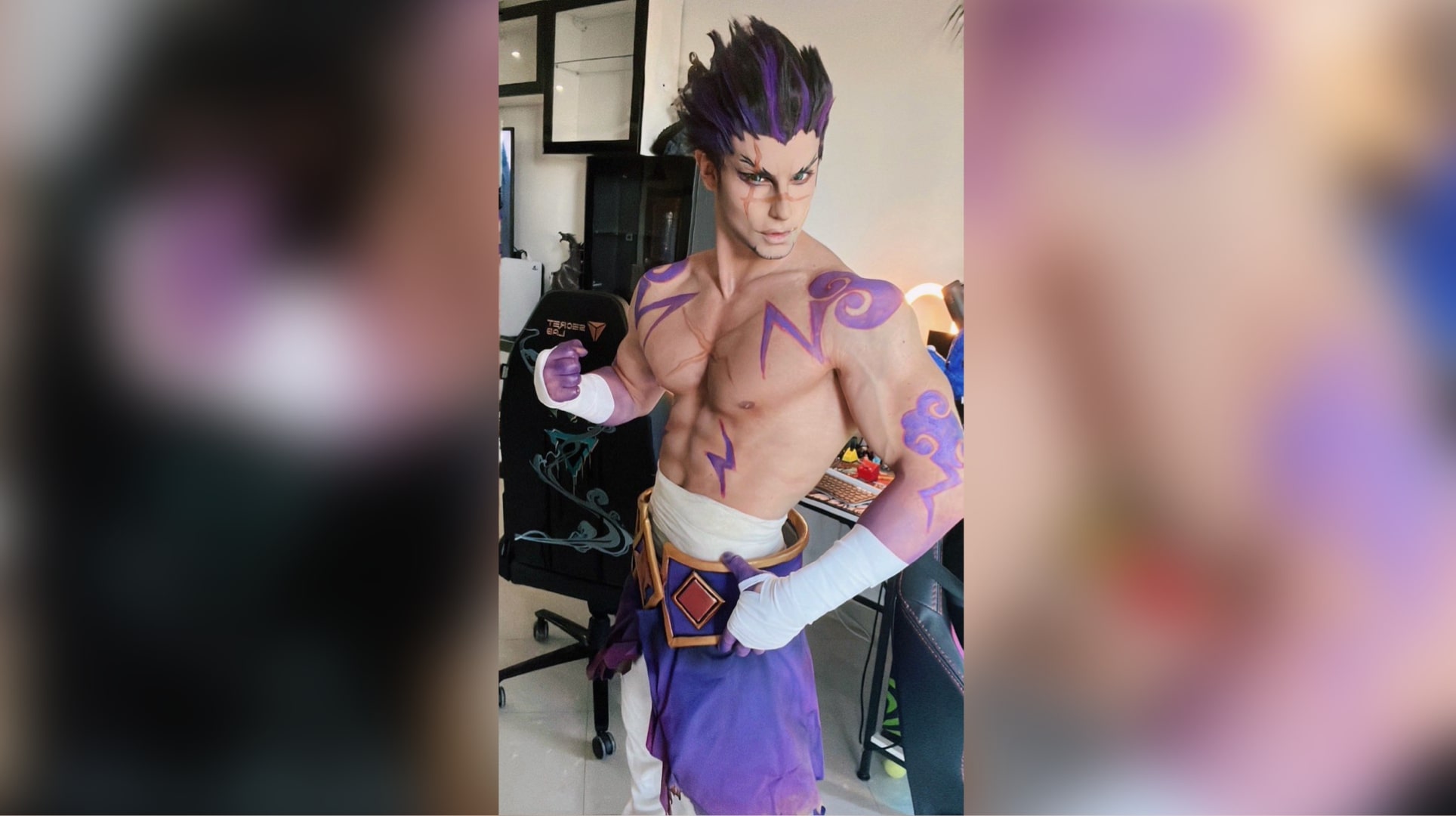 Similar to the cutscene, Taryn held paint tools that Bosacius used to draw doodles on Xiao's face while he was asleep, showing the character's playful side as the Yakshas' big brother.
"I quickly fell in love with his character design and I hope you will love the outcome," he said in his Instagram post.
Bosacius is one of the five Yakshas introduced in the game, tasked by Morax to defend Liyue from the evils that spawned during the Archon War. Eventually, these Yakshas descended into madness and turned on each other which resulted in their downfall.
Here is the full list of the five most powerful Yakshas in Genshin Impact:
| | |
| --- | --- |
| YAKSHA | ELEMENT |
| Alatus (Xiao) | Anemo |
| Bosacius | Electro |
| Indarias | Pyro |
| Bonanus | Hydro |
| Menogias | Geo |
Taryn is best known for his Arataki Itto cosplay, Inazuma's 5-star Geo character. He has also cosplayed other Genshin Impact characters such as Kaeya and Kamisato Ayato, as well as anime characters like JoJo's Bizarre Adventure's Joseph Joestar.
You can check more abs-olutely fantastic cosplays on his Instagram account (@taryn_cosplay).
READ MORE: Exclusive: Shunsuke's origin story — from studying business and finance to cosplay king