Time to play like Bobby!
Shoutcaster and Call of Duty Mobile ambassador Bobby Plays is getting his very own operator skin in the free-to-play mobile shooter.
Bobby joins fellow ambassadors Ferg and HawksNest in the game's Creator Bundle campaign, which puts three of the biggest CODM streamers into the game as playable operators.
Take a look at Bobby Plays' in-game skin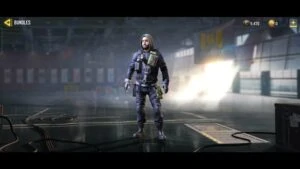 The Bobby Plays operator skin turns the down-to-earth shoutcaster into a bonafide frag machine.
While he sports a similar hood like the other creator skins, Bobby stands out from the pack with a harness of grenades, satchels, and a walkie-talkie. There's also a matching GKS weapon skin in similar shades of purple and green.
Diehard fans of Bobby can also relive the YouTuber's iconic streaming incident with the "Painting Falls" emote, a reference to the time a painting fell on his head on stream.
---
---
How to unlock the Bobby Plays operator skin in Call of Duty Mobile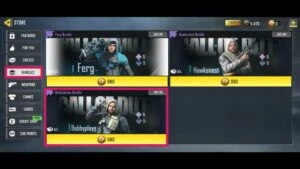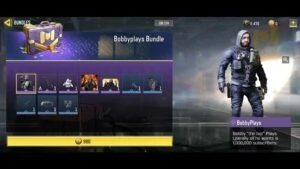 The official operator skin is now available for purchase as part of the Bobby Plays Bundle, priced at 980 CP.
The bundle also includes the GKS SMG skin, alongside other cosmetics like calling cards and equipment skins.
Follow ONE Esports on Facebook for more COD news, guides, and highlights.
READ MORE: Buckets to bullets: How Bobby Plays became THE guy for Call of Duty Mobile