While many Call of Duty Warzone fans had their eyes on the unexpected guest appearance of Attack on Titan's Levi Ackerman, Activision capped off Season One with the release of its final Task Force 006 Trident operator, Isabella Reyes.
Isabella Reyes is a Filipina Vanguard operator that brings a slice of the Philippines' history and culture to Caldera. After losing her father during World War II, she joined the Hukbalahap Resistance to hone her fighting skills and seek justice for her father.
A lot of thought actually went into creating the Filipina operator. Vanguard narrative designer Belinda Garcia wrote a Twitter thread detailing her process of representing Filipino culture in the Call of Duty operator and her cinematic teaser.
Her name was key to her Filipina identity, according to Call of Duty Vanguard's Belinda Garcia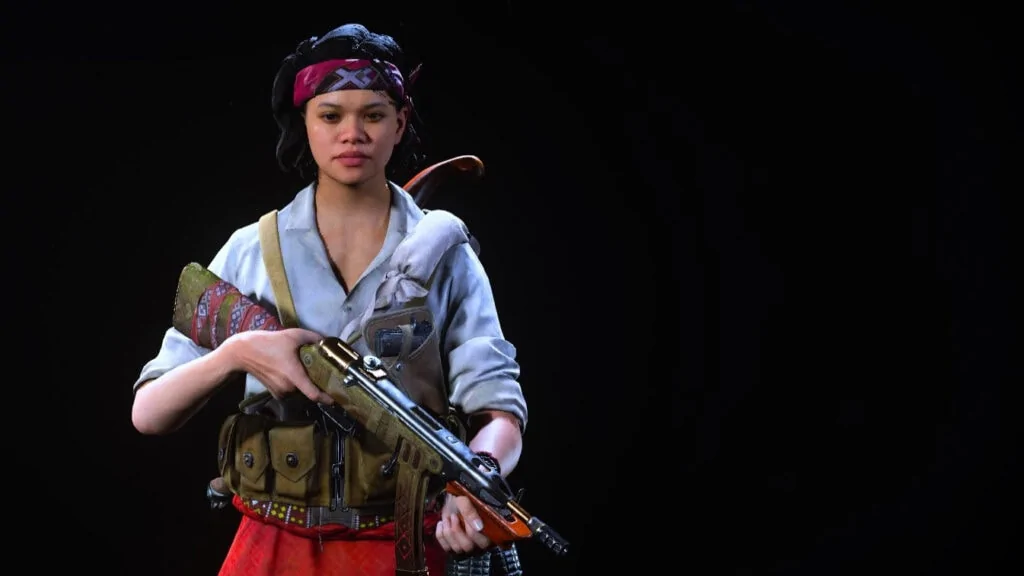 Right off the bat, Garcia deliberately gave the Filipina operator a lengthy full name, "Isabella Rosario Dulnuan Reyes", which is a normal occurrence in the Philippines.
"It's a common tradition to have both your parents' surnames, your mother's name taking place of the middle name, which leaves you with two first names. I also have four names so it was no question," said Garcia.
Though it leaves many Pinoy siblings having nearly identical names (trust me, I have four brothers), the entire tradition is meant to remind you that your name represents not just you, but your entire family.
---
---
Filipina operator showcases the intermingling of faith and family in the Philippines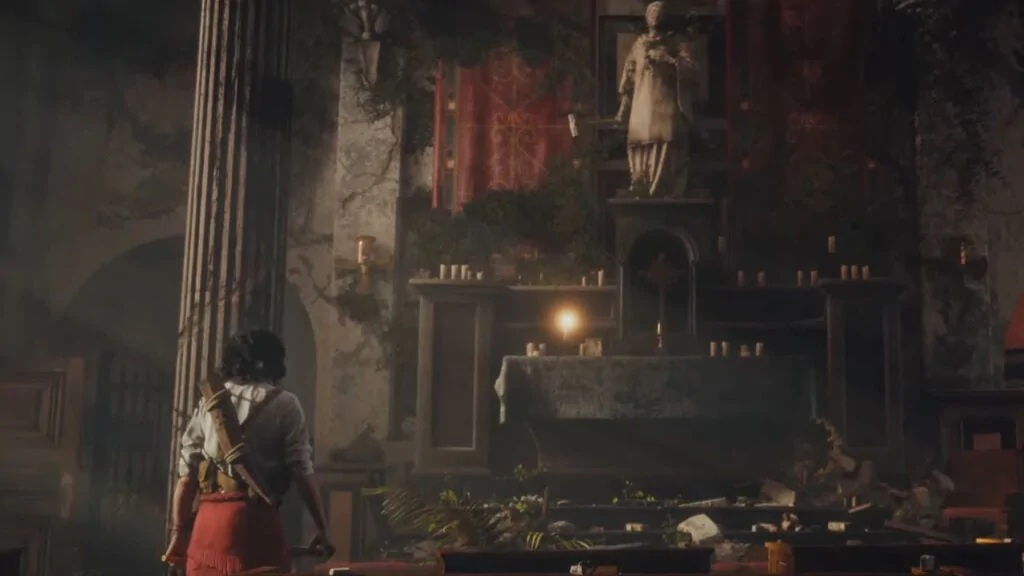 Isabella Reyes' cinematic teaser takes place in a war-torn chapel, a reference to Garcia's own religious upbringing.
Instead of the usual prayer, Reyes is seen kneeling in front of a photograph of her father, an expression of how closely faith and family are linked in Filipino households.
"She lost her father during the war and it's the driving force for why she fights. Before a battle or dangerous situation, she would definitely pray and seek his guidance from above," explained the Vanguard narrative designer.
Isabella Reyes is a killer Arnis expert in Call of Duty Vanguard and Warzone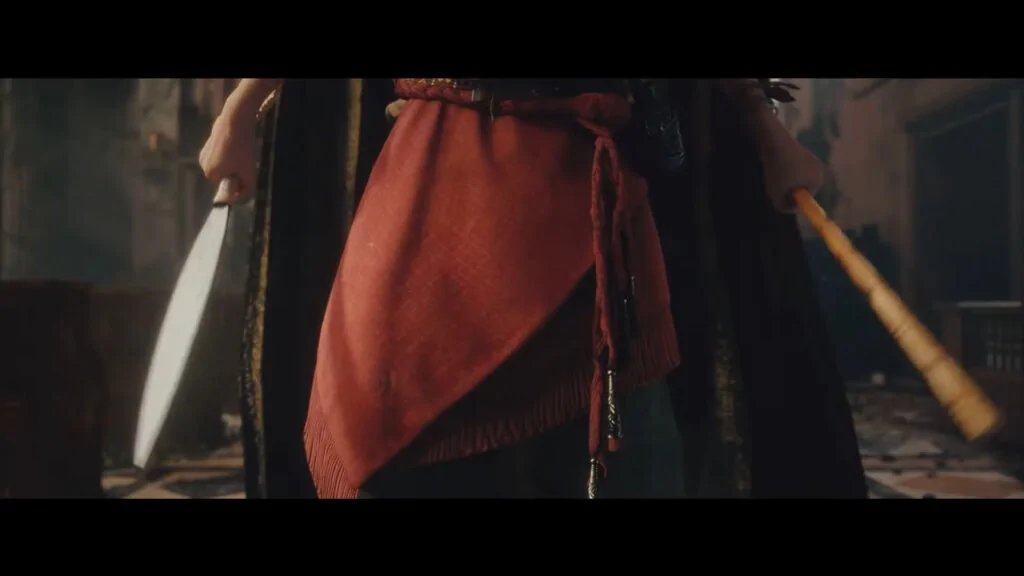 The Filipina operator also shows off her combat prowess with Arnis, the national martial art of the Philippines.
Seeing as how Call of Duty Warzone and Vanguard are all about gunplay, which meant little opportunity to showcase Reyes' Arnis expertise, Garcia decided to show how deadly Arnis was in the cinematic teaser.
In the video, you can see the Filipina switch to her Arnis stick and blade, slashing through enemy soldiers like they are Manila paper.
How to unlock Filipina operator Isabella Reyes in Call of Duty Warzone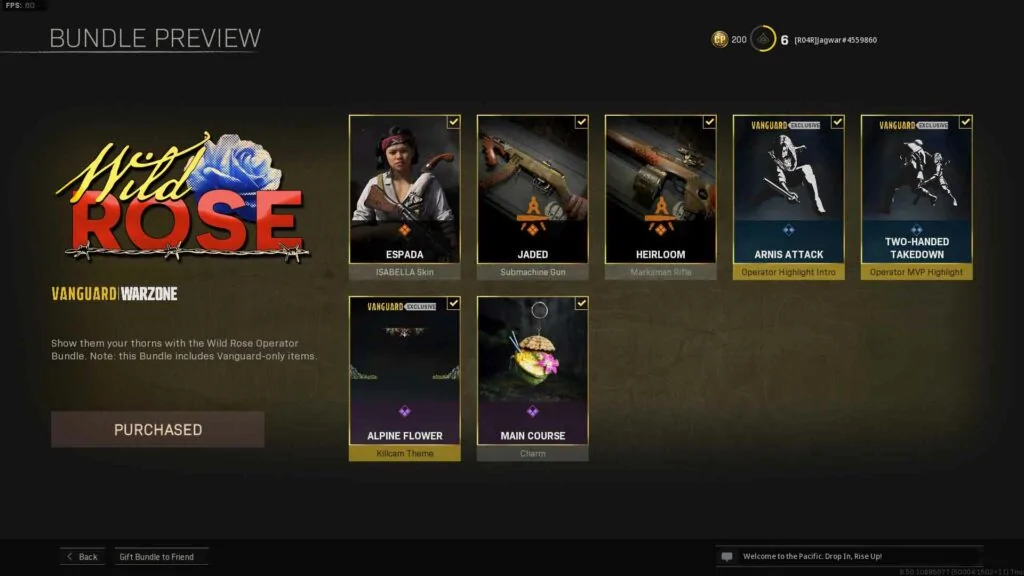 If you'd like to drop into Caldera with Isabella Reyes, you can purchase the Wild Rose bundle, priced at 2,400 CP. It comes with two legendary weapon blueprints and two Arnis operator highlights.
You can check out the full Twitter thread on Isabella Reyes here and the teaser down below:
Follow ONE Esports on Facebook for more Call of Duty news, guides, and highlights.
READ MORE: The best SMG class in Warzone Pacific is TeeP's new Welgun loadout