Call of Duty Mobile is a rising titan in esports. Just this year, Stage 5 of the Call of Duty Mobile World Championship had a US$2 million prize pool and crowned two champions in the East and West finals.
Consisting of six regions and countless qualifying events, competitive Call of Duty Mobile can get pretty hectic to watch. Fortunately, fans have content creator, shoutcaster, and all-around good guy, Bobby Plays to explain it all.
With a strong following of 773,000 subscribers on YouTube and 76,800 followers on Twitter, the content creator and shoutcaster teaches casuals and diehard fans the latest gun meta and dissects pro gameplay on the analyst desk, but how did it all come together for Bobby?
In an interview with ONE Esports, Bobby Plays told us all about his esports journey and how he became the most prominent figure in Call of Duty Mobile.
---
How Bobby got his start in content creation
The origin of Bobby Plays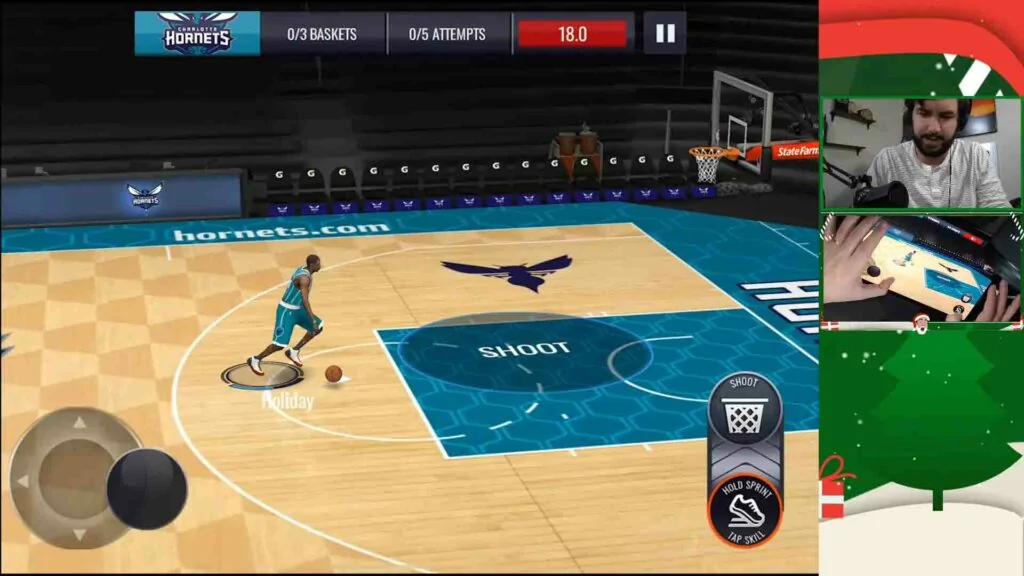 Back in 2015, prior to his rise as a CODM shoutcaster, Bobby was a basketball fan, and his main games were NBA mobile games. Back then, the content creator went by his original in-game name, Bobby Buckets.
After finding his rhythm in content creation and reaching 75,000 subscribers, the YouTuber decided to branch out to Rules of Survival, a mobile FPS game.
Since the two games were completely different, Bobby made a separate channel dedicated to the new venture in 2017. He was planning to call the channel "Drake Plays" (Drake is his actual name) but trashed the idea to avoid any confusion between his new FPS fans and his OG basketball fanbase.
"Since the internet knew me as Bobby Buckets, the new channel just became Bobby Plays and it's the name that's stuck with me ever since," said Bobby.
Why Bobby continues to play on mobile
Despite living in the US, a region that predominantly plays PC and console, Bobby explained that he was never big on console gaming and only played FPS games at friends' houses.
Already familiar with the mobile platform through NBA games, the content creator was eager to expand his experience to the new genre of mobile competitive shooters.
"Everybody else was starting at the same point, relatively. Because I got in early, I was able to improve to a point where people would actually want to watch my gameplay," stated the content creator.
The transition to Call of Duty Mobile
When it came to choosing his main game, Bobby knew that Rules of Survival was not a viable option due to issues with the developer. Ready to jump on the next big title, he and other content creators were eyeing the official release of CODM in October 2019.
"I and 75 percent of the top content creators of CODM came from RoS. We had to make a transition to a game that was relatively similar to what we played at the time," said Bobby.
For Bobby and the ex-RoS battalion, the move to Call of Duty Mobile made the most sense because of the franchise's iconic presence in North America. A household name in the region, CODM could provide opportunities for NA content creators to foster a more relatable, local fanbase.
Growing as a content creator
How he juggles three YouTube channels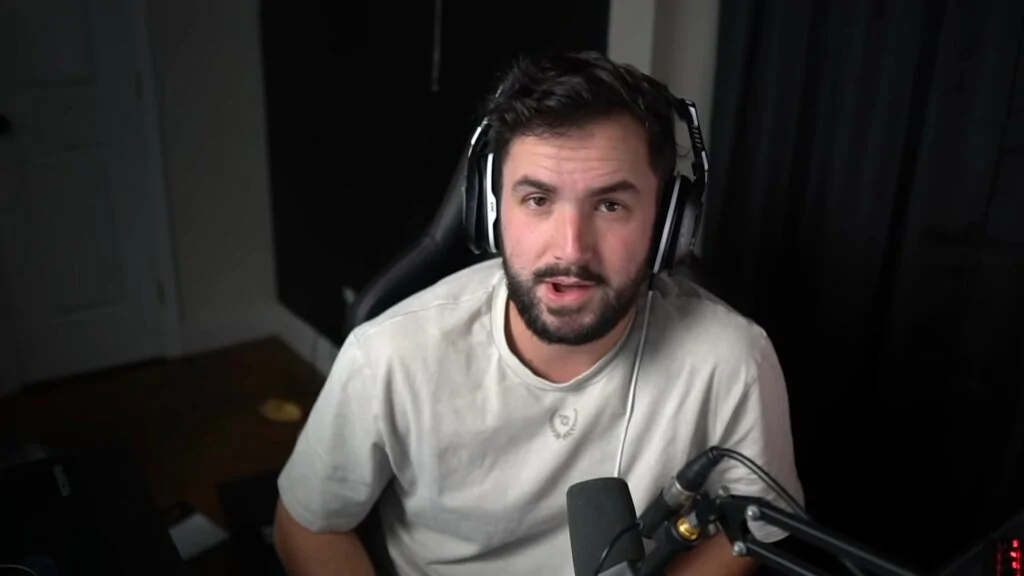 Bobby is now hitting his stride in content creation with three YouTube channels: Bobby Plays, Bobby Reacts, and Bobby Plays Streams.
The workload has tripled for him and his team, but the YouTuber elaborated on how the three channels show different aspects of the Bobby persona.
On the main channel, it's all about business, being professional, and maintaining subscriber growth. For the streaming channel, he's able to have a closer interaction with the community and reveal more of his personality during streams.
Bobby Reacts is the wild card of the Bobby trinity, putting the spotlight on his candid opinions of pro CODM plays, Marvel trailers, and the MrBeast Burger.
"It's the most fun for me because people get to see my reactions to things and I get to see the feedback and what the community is interested in," stated the content creator.
New opportunities with New York Subliners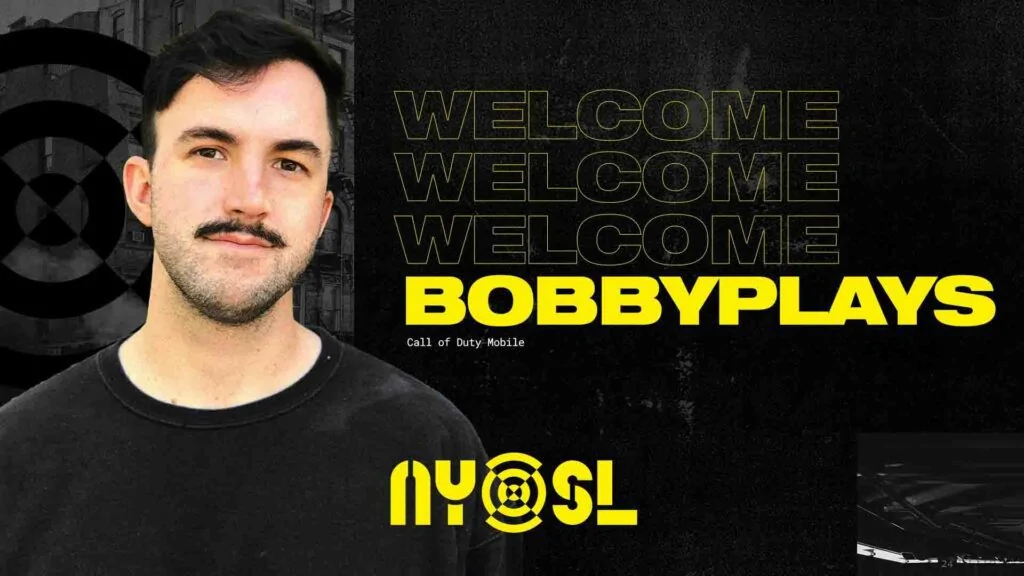 Bobby Plays is currently signed as a content creator for the New York Subliners, the Call of Duty team of esports org Andbox.
Back in May, the team bolstered Bobby's creative efforts by helping him organize his first major Call of Duty Mobile tournament, the US$10,000 YouTuber Battle Royale.
Looking at the bigger picture, Bobby sees the importance of NYSL being the first Call of Duty League team to participate in the mobile version.
"It's been pretty cool working with the Subliners," said the NYSL member. "It legitimizes the CODM esports scene to have a big name like them actually investing in not only content creators but also a pro team with NYSL Mayhem."
The perks of being a Call of Duty Mobile ambassador
Bobby Plays also revealed that he's an official Call of Duty Mobile ambassador alongside fellow content creators Ferg and HawksNest.
On top of getting his own in-game calling card and his own Rambo poster, the role allows Bobby to finetune the CODM experience for everyone.
"The biggest thing for me is having that opportunity to work closely with Call of Duty Mobile, give my input on the esports scene, and help improve the game overall," clarified the ambassador.
---
---
From content creator to Call of Duty Mobile esports shoutcaster
His love for sports was essential to his career as a CODM shoutcaster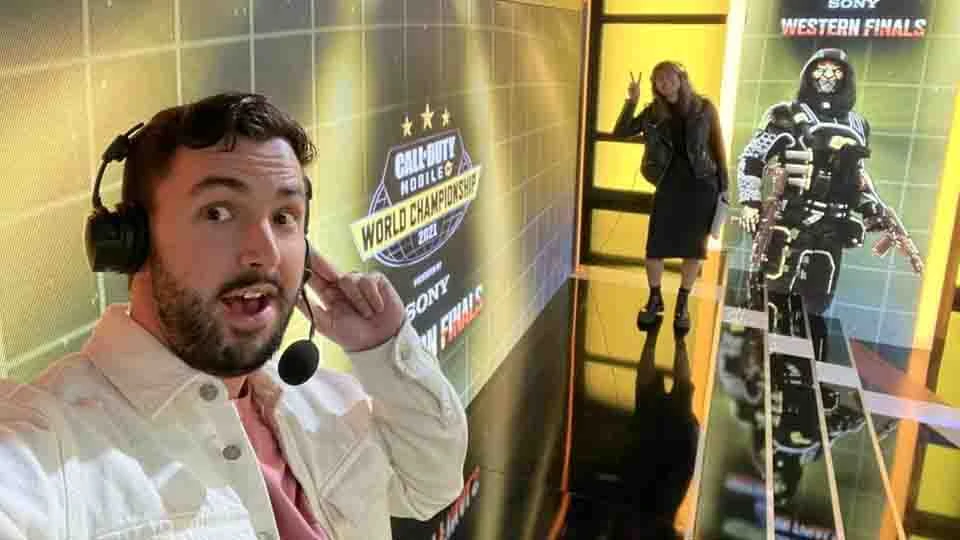 While Bobby Plays is now a regular shoutcaster on the official English CODM esports broadcast, he actually stepped up to the position without any substantial casting experience.
An avid sports fan at heart, Bobby grew up watching various sportscasters doing play-by-play's and game analysis. The YouTuber then applied such knowledge to his own spectator videos of CODM pro players.
"People really enjoyed it so I might as well try being a shoutcaster since that's effectively the same thing but in a slightly more formal manner," said Bobby.
The aspiring shoutcaster finally got his break during the CODM World Championship 2020 esports circuit, where he appeared in both the EU West and North America streams.
Learning from other shoutcasters
Rubbing elbows with a diverse casting roster right at the start of his career, Bobby identified Alan "IHOLDSHIFT" Donofrio as the shoutcaster that he's learned from the most.
"There are so many times where SHIFT is pointing up at the game's mini-map and helping me develop that skill of paying less attention to what's happening and more on the grander narrative of the match. That allows you to paint a better picture and help the viewer be more aware of what's happening as well," he said.
Hardships in the CODM community
Interacting with the community as both a content creator and shoutcaster, Bobby explained that his biggest hurdle so far is educating the casual scene about pro play.
With a large part of the community playing CODM as their first Call of Duty title, they have no concept of pro play, and often misinterpret 50+ kills and nukes as the highest level of gameplay.
"People watch competitive Search & Destroy and think that all they do is camp. They see two teams and nobody is dropping nukes," commented the shoutcaster.
As part of the esports scene, he sees the opportunity to enlighten new fans about the differences between casual and competitive gameplay. Though pro play is not as flashy as trick shot compilations, fans can learn how to appreciate the amount of work and the skill that is required from top competitive teams.
Bobby Plays recalls his favorite CODM esports moment in 2021
Clocking in a year as a CODM shoutcaster, Bobby pointed to one S&D play by NYSL Mayhem's Roland "LittleB" Byambasuren as his highlight of the competitive season.
Against all odds, LittleB conquered a 1v4 situation against Tribe Gaming by sneaking around a building and quick-scoping all four of his opponents.
"He wasn't even in a good spot so the way he managed to get out of that situation was absolutely ridiculous," stated Bobby Plays. "Casting that with SHIFT was one of the most insane things I've experienced in esports."
---
What is the future of Bobby Plays?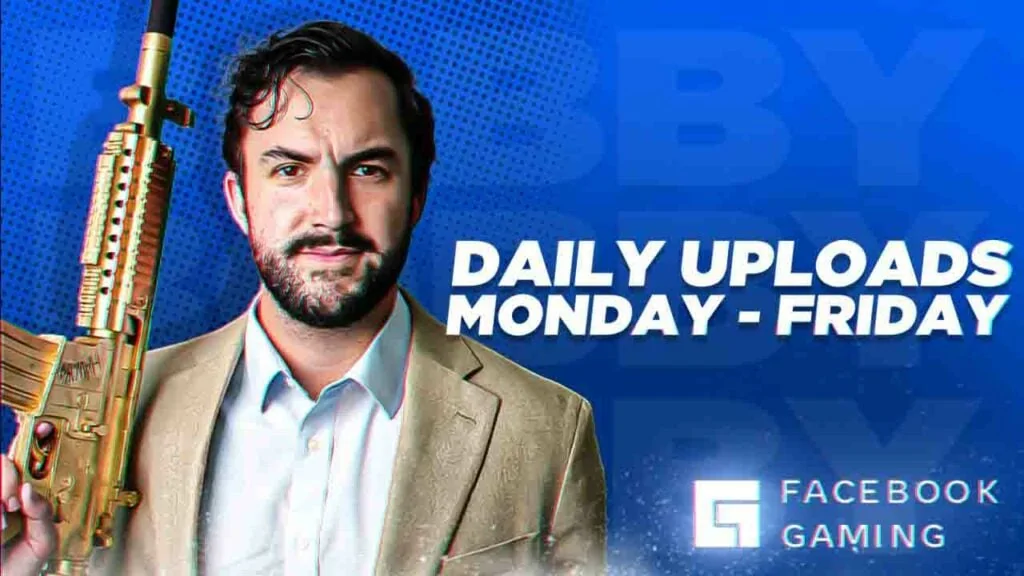 Closing out 2021 with 700,000+ subscribers on YouTube, Bobby is aiming to reach the one million sub club by next year. Outside of YouTube, the content creator recently announced a new Facebook Gaming video schedule that will feature more battle royale content.
With the pandemic limiting Call of Duty Mobile events to an online format, Bobby Plays hopes that 2022 will be the year where he casts an official LAN event. Furthermore, he's keen on working alongside fellow content creators to set up real-life collaborative events.
You can check out Bobby Plays on his official YouTube, Facebook, and Twitter accounts.
Follow ONE Esports on Facebook for more Call of Duty Mobile news, guides, and highlights.
READ MORE: Bobby Plays explains why North America has the edge in Call of Duty Mobile esports