Updated at September 8, 5:00 a.m. (GMT+8): Updated loadout to most recent attachments and tuning.
The M4 was ranked by WhosImmortal as the fourth-best gun in Warzone 2 back in April, but how about in Modern Warfare 2 today? Well, that's where Call of Duty expert Hero comes in.
The popular content creator shared his "best" M4 loadout in a recent video, and now you can use it too.
Hero shows off an M4 loadout that netted him three nukes in Modern Warfare 2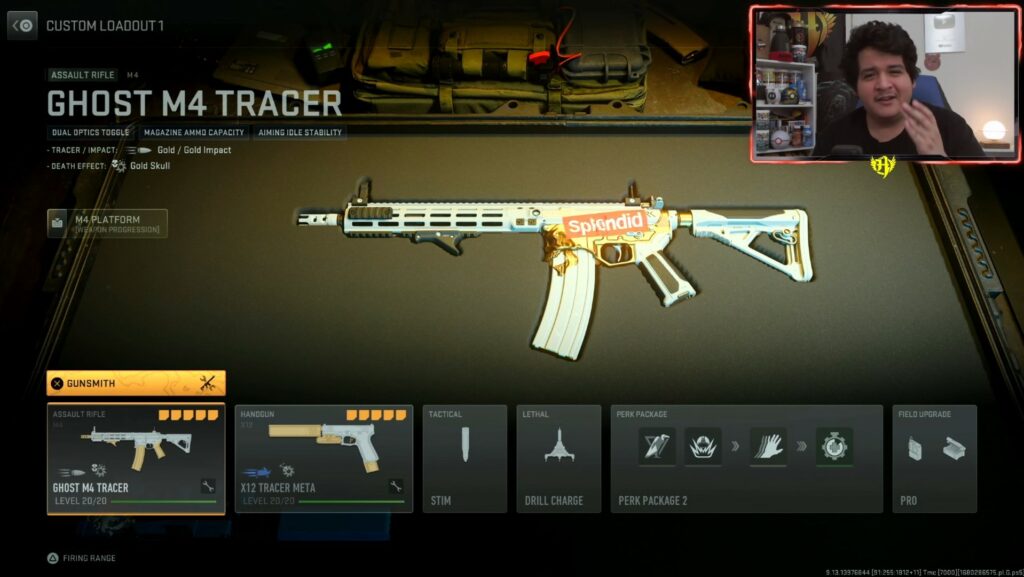 The M4 is regarded as one of the best guns thanks to its ease of use. The weapon is accurate enough, while being easy to control, and packs enough of a punch to win important gun fights, even at range.
Hero starts things off with the FTAC Castle Comp muzzle. This muzzle focuses on helping with both horizontal and vertical recoil control, making an already accurate weapon even more dangerous.
For the laser, he selects the FSS OLE-V Laser. This is an insanely popular laser thanks to its aim down sight speed, aiming stability, and sprint-to-fire speed.
In terms of the underbarrel, Hero selects the XTEN Nexus Grip. This attachment improves the aiming idle stability alongside more recoil stabilization.
The Sakin ZX Grip is the attachment of choice for the rear grip slot. The theme continues as this item helps to improve the recoil of the M4 once again.
To top things off, he throws on the 45-round mag to make sure there are enough bullets for more than one target if needed.
| | | |
| --- | --- | --- |
| SLOT | ATTACHMENT | TUNING (VERTICAL, HORIZONTAL) |
| Muzzle | FTAC Castle Comp | +0.59, +0.23 |
| Laser | FSS OLE-V Laser | -0.31, -31.26 |
| Underbarrel | XTEN Nexus Grip | +0.65, +0.27 |
| Mag | 45 Round Mag | N/A |
| Rear Grip | Sakin ZX Grip | -0.77, -0.35 |
---
If you're interested in seeing the weapon action, make sure to check out Hero's video where he shows off tons of Modern Warfare 2 footage using this M4 loadout.
---
---
READ MORE: Another weapon banned from Call of Duty League and ranked play