The Lachmann 556 is getting the credit it deserves and is a widely used weapon in Modern Warfare 2.
However, taking it into ranked play requires some very specific tweaking to make sure you're moving up the ranks, and not down. That's where Call of Duty expert Hero comes in.
---
---
This Lachmann 556 loadout is geared to dominate ranked play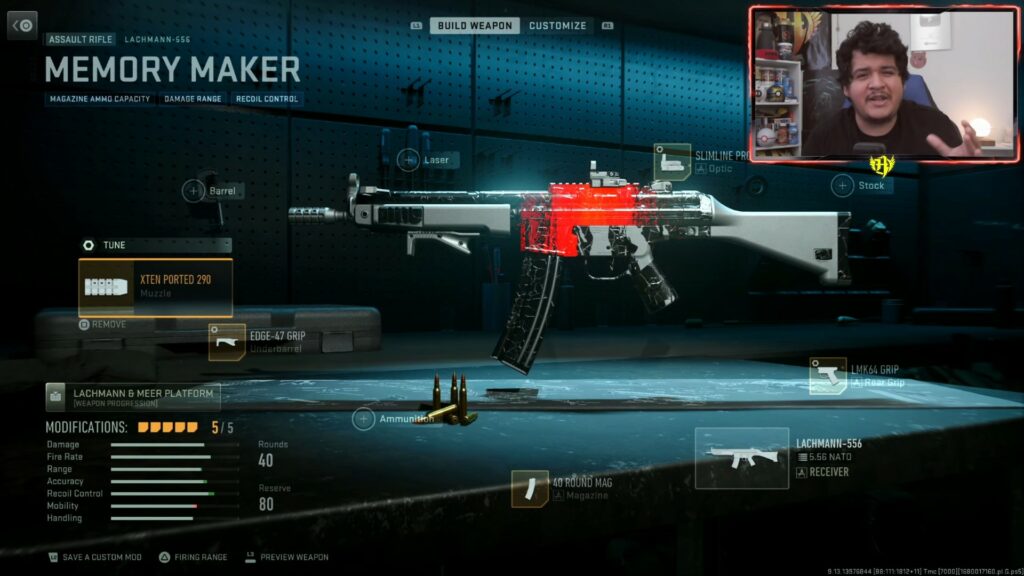 In a recent YouTube video, Hero went over his "#1" ranked play Lachmann 556 loadout. We recommend giving it a try and seeing how it fits into your rotation as you strive for iridescent.
Kicking things off with the muzzle, Hero runs with the XTEN Ported 290. This muzzle provides better vertical recoil control, allowing you to shoot more accurately at your opponents. This is always crucial when rocking an SMG.
For the underbarrel, Hero utilizes the Edge-47 grip. This once again focuses on giving the weapon greater control, helping to add to its accuracy.
Moving on to the magazine, the 40-round mag seems to be the sweet spot. Hero believes that 30 simply isn't enough, "even for ranked play standards," and chooses the 40 instead.
In terms of the optic, Hero once again chooses the Slimline Pro. This is always going to be more preferential, and he's a big fan of the precision sight feature of the Slimline Pro.
And lastly, he opts for the LMK64 rear grip. The LMK64 provides a faster sprint-to-fire speed along with a quicker aim-down-sight speed. Ultimately, this allows you to quickly engage with your opponents.
| | |
| --- | --- |
| SLOT | ATTACHMENT |
| Muzzle | XTEN Ported 290 |
| Underbarrel | Edge-47 grip |
| Mag | 40-round mag |
| Optic | Slimline Pro |
| Rear Grip | LMK64 grip |
You can always mess with the tuning if you're just enjoying some multiplayer lobbies, however, for ranked these weapons come as is with the loadouts.
READ MORE: Another weapon banned from Call of Duty League and ranked play