There's a new king in town when it comes to the best SMG in Warzone 2 Season 2 following the update, and it's the MP7 aka the VEL 46.
The recent changes made this gun become an absolute monster with an even better damage range. When you compare it to other popular weapons, there are some tradeoffs at various points in the range but ultimately the VEL 46 runs the distance game.
---
---
Warzone 2's VEL 46 is shining compared to other SMGs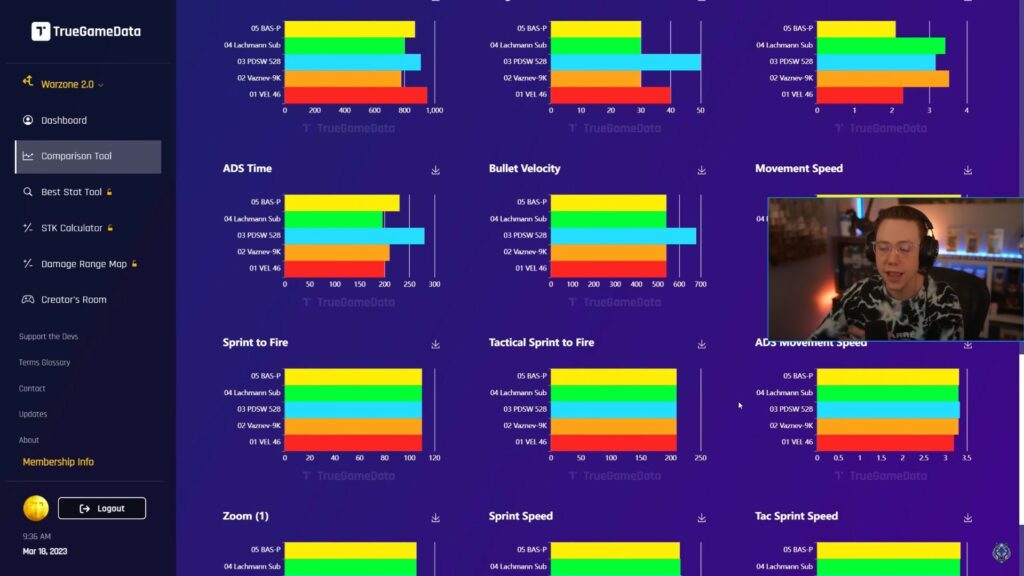 With how good the numbers are looking for the dominant SMG, you know we had to share the loadout Call of Duty expert WhosImmortal recommends in a recent YouTube video on the subject.
According to WhosImmortal, you can trade out a few of these items for various benefits and builds if you'd like. We'll be focusing on the ones he has chosen to run himself in this guide.
Starting with the rear grip, he goes with the Schlager Soldier grip which he uses to help with ADS and sprint-to-fire speed.
Up next is the Demo RXT stock with another focus on ADS speed but also sprint speed. The VLK LZR 7MW is the laser of choice thanks to its ADS speed, sprint-to-fire speed, and aiming stability.
When it comes to the underbarrel, it's all about aiming idle stability and hip fire accuracy which is why the XTEN Drop was chosen.
And lastly, it's the Lockshot KT85 muzzle to help "minimize any potential horizontal bounce" and lessen the recoil.
| | | |
| --- | --- | --- |
| SLOT | ATTACHMENT | TUNING (VERTICAL, HORIZONTAL) |
| Muzzle | Lockshot KT85 | -0.49, +0.16 |
| Underbarrel | XTEN Drop Grip | -0.49, -0.25 |
| Laser | VLK LZR 7MW | -0.27, -29.61 |
| Rear Grip | Schlager Soldier Grip | -0.45, -0.28 |
| Stock | Demo RXT Stock | -1.94, +1.47 |
According to WhosImmortal, this is the SMG you need to drop in with if you're looking to pick up kills at even medium ranges.
READ MORE: Another weapon banned from Call of Duty League and ranked play