The recent buff to the BAS-P has seen it enter the spotlight in Call of Duty Modern Warfare 2. The weapon received an increase in sprint-to-fire time as well as damage ranges.
Just how good is it now? That's where we turn to Call of Duty guru Hero on YouTube. Hero has released a build guide for the BAS-P to showcase just how powerful it can be.
---
---
The BAS-P changes make it a viable SMG to use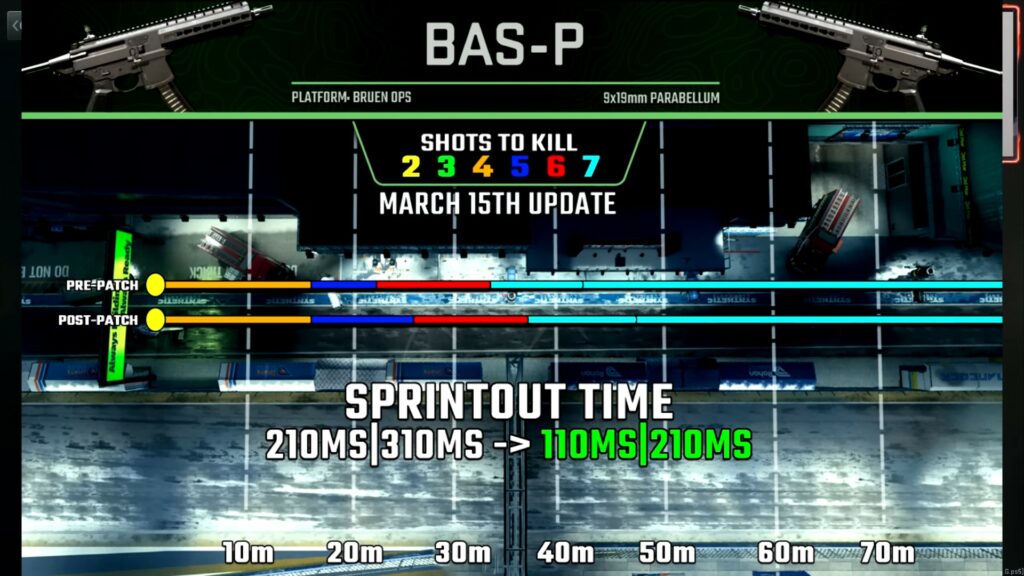 In the video, he references information from XclusiveAce to show the main differences between the pre-patch and post-patch BAS-p.
Hero claims this build will guarantee the "fastest time to kill possible" along with the "lowest amount of recoil, amazing movement speed to outplay your opponents, and optimized tuning to take advantage of these buffs."
So without further ado, let's look at what he's put together.
For the muzzle, Hero goes with the AVR-T90 Comp to provide great horizontal and vertical recoil control. He pairs this with the D37 Grip to once again make sure this weapon is as accurate as possible even at longer rangers.
In terms of the laser, it's the tried and true VLK LAZR 7MW which he often uses thanks to the ADS, stability, and sprint-to-fire speed it provides.
Due to Hero not enjoying the iron sights on the BAS-P, he elects to use the Slimline Pro in the optic slot.
| | | |
| --- | --- | --- |
| SLOT | ATTACHMENT | TUNING (VERTICAL, HORIZONTAL) |
| Muzzle | AVR-T90 Comp | +0.28, +0.23 |
| Laser | VLK LZR 7MW | -0.29, -41.13 |
| Mag | 50 Round Drum | N/A |
| Optic | Slimline Pro | -0.87, -2.25 |
| Rear Grip | D37 Grip | -0.45, -0.42 |
We recommend giving this a try and seeing if you can grab two nukes with it as Hero did. For more Call of Duty guides for both Warzone and Modern Warfare 2, check out our Call of Duty section.
READ MORE: Another weapon banned from Call of Duty League and ranked play