With Season 3 Reloaded of Call of Duty Modern Warfare 2 well underway, it's once again time to make sure you're playing with the best FSS Hurricane loadout you can be.
Luckily, Call of Duty expert Hero recently released a video going over what he believes to be the most powerful loadout for the weapon you can use to dominate Modern Warfare 2 lobbies.
---
---
Hero believes this FSS Hurricane loadout can be the difference between winning or losing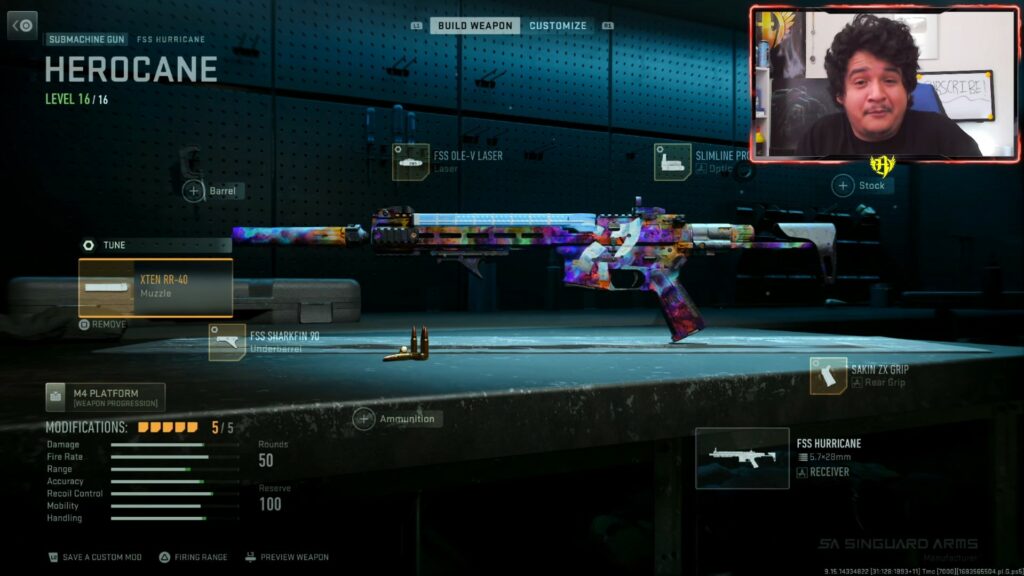 For the loadout, Hero kicks things off with the XTEN RR-40 muzzle. This adds sound suppression, bullet velocity, damage range, and recoil smoothness. It may slow you down a little, but that's a lot of bonuses.
When it comes to the optic, he opts for the Slimline Pro attachment thanks to its precision sight picture.
To improve the weapons engagement speed, Hero chooses the FSS OLE-V laser. This improves the aim-down-sight and sprint-to-fire speed in addition to adding some aiming stability.
Turning more towards accuracy, the FSS Sharkfin 90 comes into play in the underbarrel slot thanks to its aiming idle stability.
And lastly, for the rear grip, Hero selects the Sakin ZX grip. This sticks to the same purpose as it helps to improve recoil control and gives you more accuracy to hit your target.
| | | |
| --- | --- | --- |
| SLOT | ATTACHMENT | TUNING (VERTICAL, HORIZONTAL) |
| Muzzle | XTEN RR-40 | -0.45, +0.71 |
| Underbarrel | FSS Sharkfin 90 | +0.39, +0.15 |
| Rear Grip | Sakin ZX Grip | -0.58, -0.16 |
| Laser | FSS OLE-V Laser | -0.29, -31.26 |
| Optic | Slimline Pro | -1.84, -2.25 |
---
---
READ MORE: How to unlock Throwing Star in Modern Warfare 2 & Warzone 2 Season 3 Reloaded