Updated on December 4, 10:55 a.m. (GMT+8): Added images.
Updated on March 14, 2:40 p.m. (GMT+8): Added Daki and Akaza.
"Demon Slayer: Kimetsu no Yaiba" is one of the most popular anime series today.
It follows the story of Tanjiro Kamado, a teenage boy who joined a secret society of warriors called the Demon Slayer Corp after his family was slain, and his sister, turned into a demon by the anime's main villain, Muzan Kibutsuji.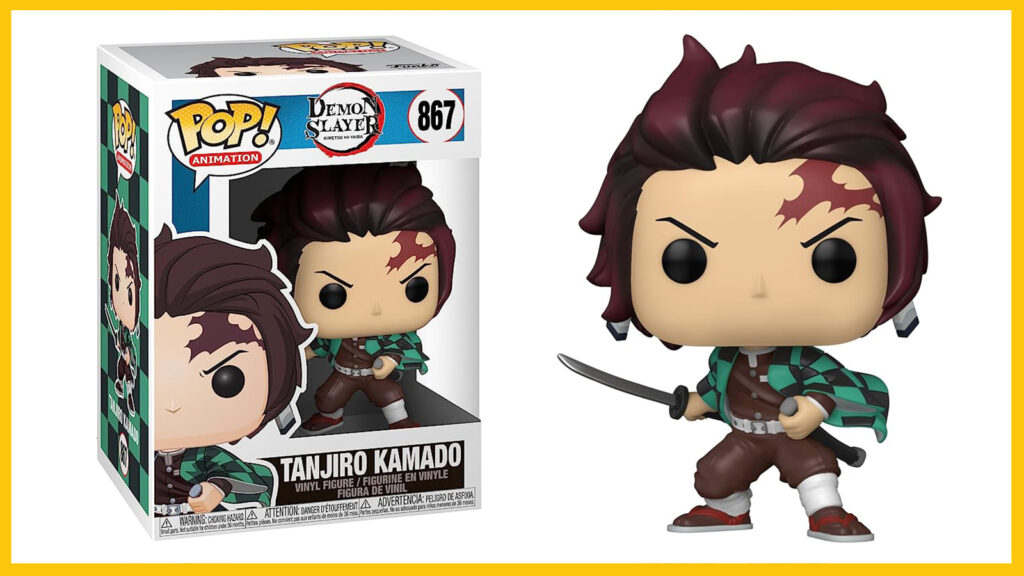 The dark fantasy anime has had a meteoric rise since its release in 2018, and it has only gotten better since. Demon Slayer's Mugen Train movie was the highest-grossing film of 2020, earning over US$506.5 million worldwide.
Demon Slayer's main trio is Tanjiro, Zenitsu Agatsuma, and Inosuke Hashibira. As it turns out, these characters and many others have similarities with some heroes of the multiplayer online battle arena (MOBA) game Mobile Legends: Bang Bang.
---
---
---
Demon Slayer x Mobile Legends: 5 characters and heroes that share similarities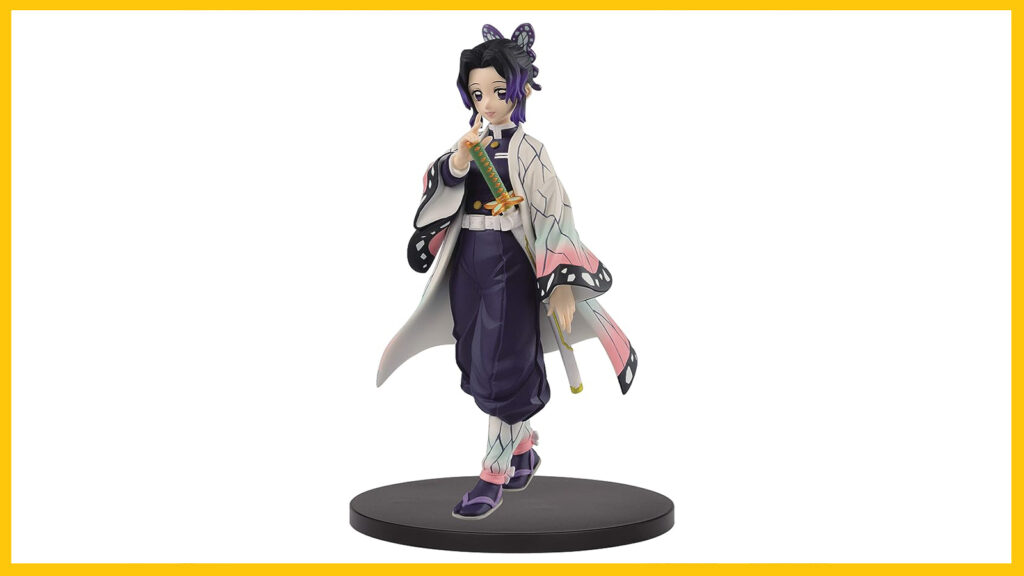 Tanjiro (Ling)
Zenitsu (Benedetta)
Inosuke (Roger)
Daki (Esmeralda)
Akaza (Yin)
Tanjiro (Ling)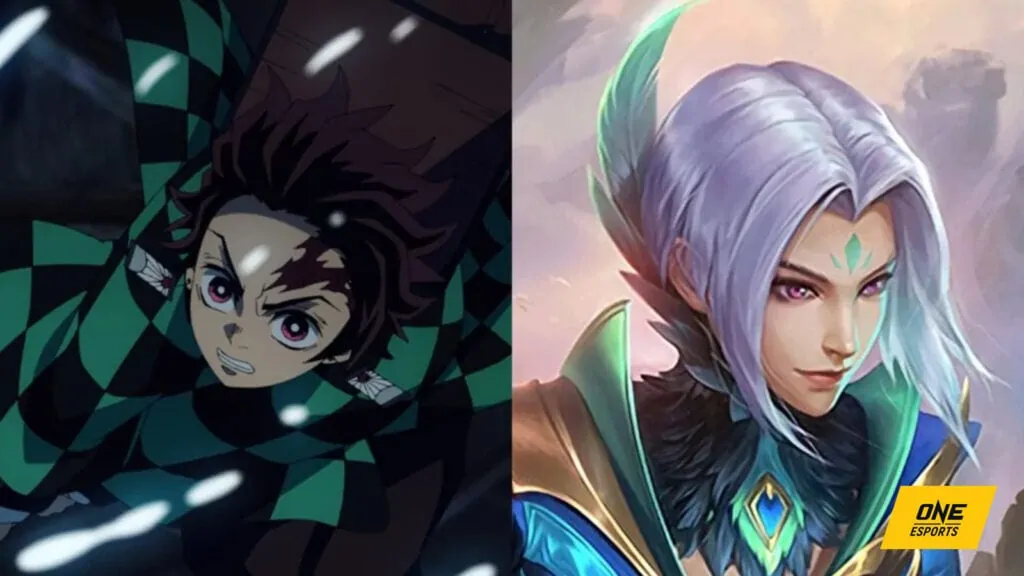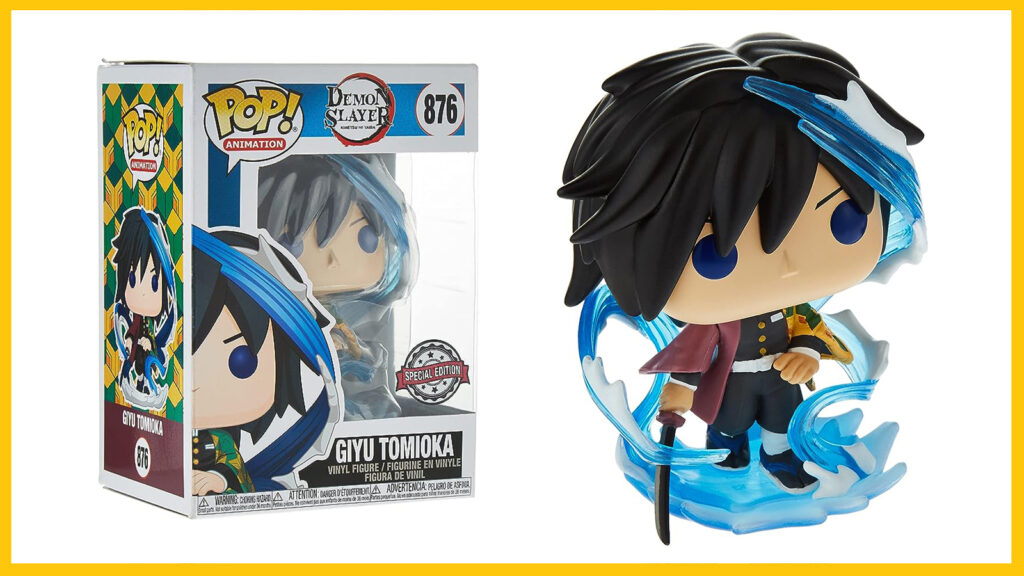 Tanjiro Kamado is an excellent and speedy swordsman who uses several fighting techniques. He is a very reliable fighter and will always be there for his loved ones anytime, anywhere.
Looking at Mobile Legends heroes, Ling shares the most similarities with Tanjiro. He is an equally good swordsman who can jump from wall to wall. Ling's speed can also be compared to Tanjiro, who stealthy enough to remain undetected by enemies.
If we do get a Demon Slayer x Mobile Legends collaboration someday, we want to see Ling wearing Tanjiro's iconic haori.
Zenitsu (Benedetta)
Zenitsu is one of the most interesting characters in Kimetsu no Yaiba, particularly because of his witty nature. His strength unleashes whenever he sleeps, finishing an opponent with just one slash.
This certainly makes us immediately think of MLBB's Benedetta. Benedetta is a blind female knight who can also put enemies to rest with a single slash.
Zenitsu's moves are also very similar to Benedetta's ultimate, Alecto: Final Blow.
Inosuke (Roger)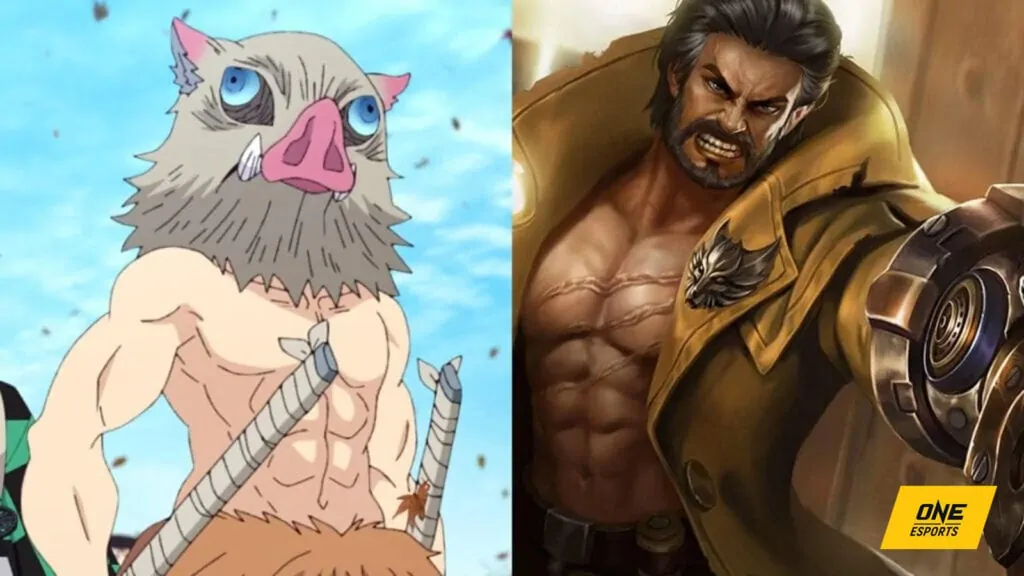 The boar-masked Inosuke bears the power of beasts. His intuition and speed remind us of MLBB's Roger despite their different weapons.
The hero Roger also has an intuition that helps him move faster, become stronger, and turn into an animal.
Daki (Esmeralda)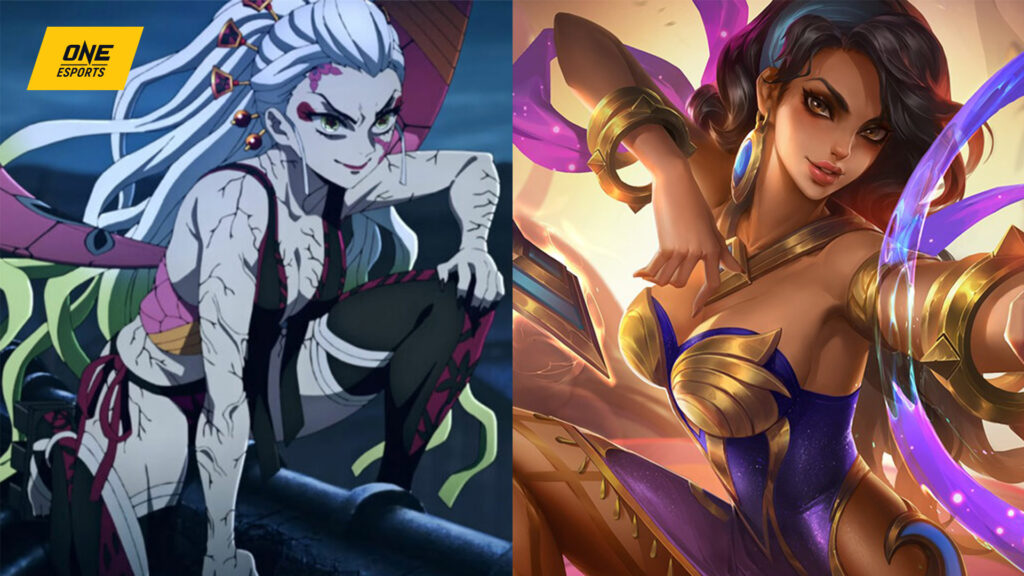 We agree that Daki and Esmeralda both have beautiful faces, but the similarities between the two doesn't stop there.
Their fighting styles are also quite similar. Daki always wears a powerful obi (a wide sash worn with a Japanese kimono), which she controls to attack enemies. Likewise, with Esmeralda, both the champion's basic attack and Stardust Dance skills also use cloth shawls.
Because of this, battles always turn into beautiful dances whenever this character and hero engage in fights.
Akaza (Yin)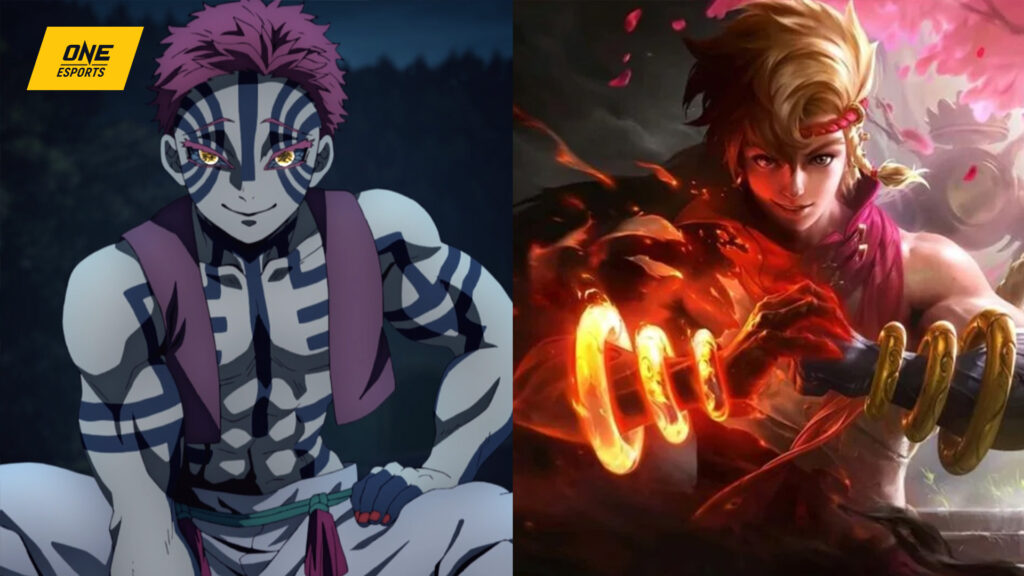 If you know the life story of Akaza and Yin, then you will see one fundamental similarity between the two — they are both geniuses when it comes to martial arts.
They keep striving to surpass themselves and become stronger, fueled by the same motivation: to protect their loved ones.
In the anime, Akaza never gives up looking for the power to heal his sick father. In-game, Yin also continues to improve his knowledge of martial arts to control Evil God Lieh, a powerful entity that possessed him.
Follow ONE Esports on Facebook for Mobile Legends esports news, guides, and updates.
Just a heads up, some of the links on ONE Esports are affiliate links. This means if you click on them and make a purchase, we may earn a small commission at no additional cost to you. It's a way for us to keep the site running and provide you with valuable content. Thanks for your support!
READ MORE: The strongest anime character of all time? Here are 5 powerful candidates