Updated on September 29, 8:30 a.m. (GMT+8): Added release date and images.
Get ready to embark on an epic battle for supremacy in the exhilarating world of My Hero Academia.
My Hero Ultra Rumble is a free-to-play My Hero Academia game that lets players control their favorite characters from the popular manga and anime series created by Kohei Horikoshi.
The game offers an unprecedented opportunity for fans to immerse themselves in the electrifying universe of My Hero Academia and clash with their favorite heroes and villains.
My Hero Ultra Rumble release date and platforms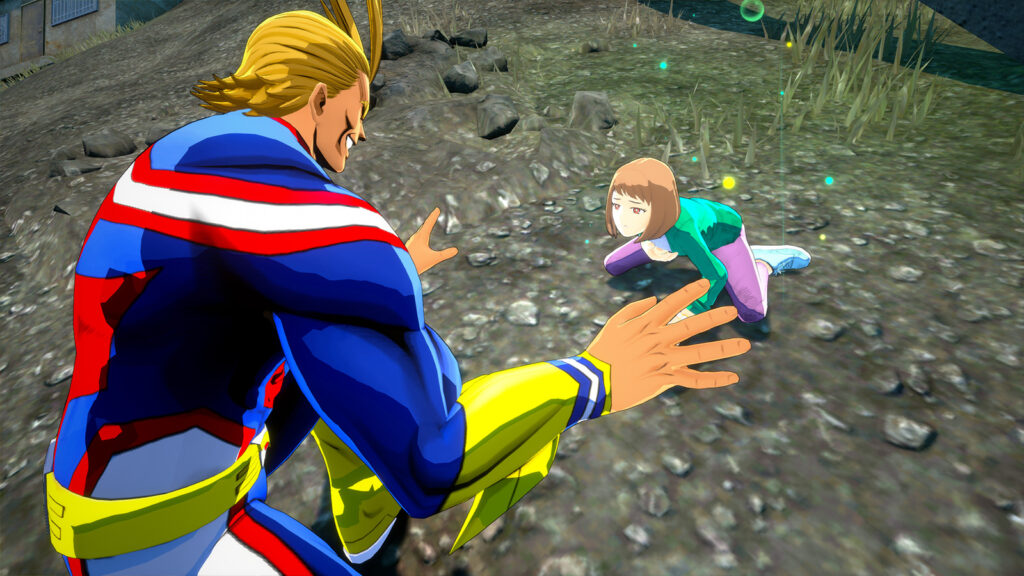 My Hero Ultra Rumble's official release date is September 29, and it is available on the following platforms:
PlayStation 4
Xbox One
Nintendo Switch.
This My Hero Academia game will let you unleash quirks to be the last one standing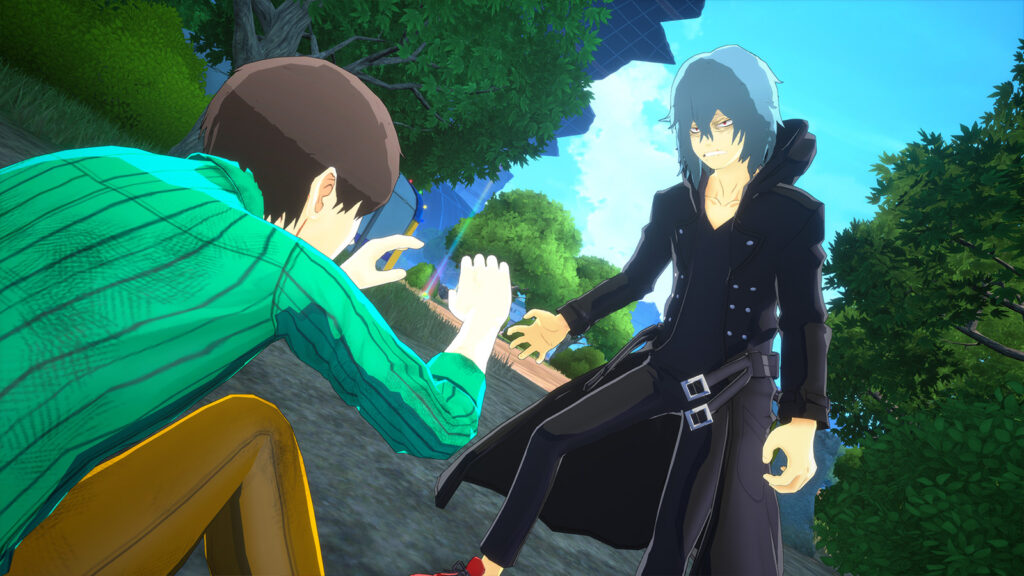 In My Hero Ultra Rumble, players will be placed in teams of three and engage in an 8-squad battle royale.
The game will require players to communicate, strategize, and synergize their Quirks effectively, striving to be the last squad standing among 24 players.
The battle royale unfolds within the vibrant backdrop of the My Hero Academia universe, where heroes and villains clash in epic battles, creating an engaging and immersive gaming experience.
Fans can choose their MHA characters, each falling into one of five unique archetypes: Strike, Assault, Rapid, Technical, and Support.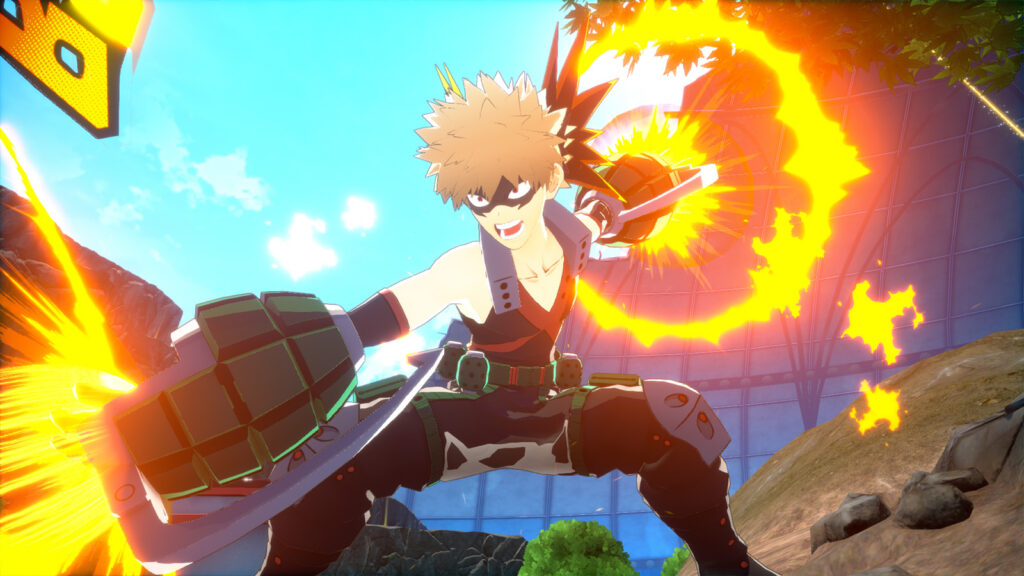 Whether you seek the thrill of close combat or prefer a supportive role, My Hero Ultra Rumble has a character to suit every playstyle.
Notably, new characters are continuously added to the game every season, ensuring the roster remains fresh and exciting.
The excitement doesn't stop with character selection. Players can personalize their heroes or villains with an array of customization options, including costumes, emotes, and more.
List of My Hero Ultra Rumble playable characters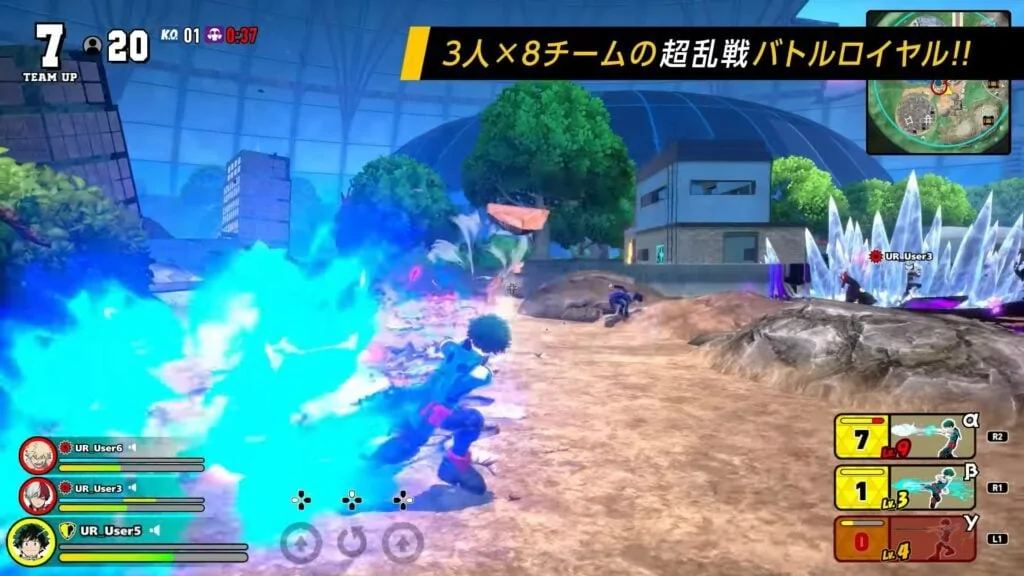 | | | |
| --- | --- | --- |
| CHARACTER | HERO/VILLAIN NAME | QUIRK |
| Izuku Midoriya | Deku | One for All: Gives him super strength and power. |
| Katsuki Bakugo (Kacchan) | Bakugo | Explosion: Creates explosions, which have destructive power. He can also use explosions to increase his own mobility. |
| Ochaco Uraraka | Uravity | Zero Gravity: Able to nullify gravity on solid targets, living and non-living, by touching them. |
| Shoto Todoroki | Shoto | Half-Cold Half-Hot: Generates ice from the right side of his body, and flames from the left side of his body. |
| Tsuyu Asui | Froppy | Frog: Gives her a frog's physiology. She can do anything a frog can. |
| Toshinori Yagi | All Might | One for All: Gives him super strength and power. |
| Ken Ishiyama | Cementoss | Cement: Manipulates cement-based material using touch. |
| Yu Takeyama | Mt. Lady | Gigantification: Allows her to increase to an enormous size. |
| Tenko Shimura | Tomura Shigaraki | Decay: Disintegrates whatever he touches. |
| Dabi | Dabi | Cremation: Generates highly destructive blue flames from his body. |
| Himiko Toga | Himiko Toga | Transform: Transforms into a physical lookalike of another person by drinking their blood. |
| Atsuhiro Sako | Mr. Compress | Compress: Compresses anything, living or non-living, into a small marble-like object, unharmed. |
| Tengen Iida | Ingenium | Engine: Tenya's Quirk manifests in the form of engines in his calves, giving him super speed. |
The original Japanese voice actors will voice their respective characters in the My Hero Ultra Rumble game, exactly like in the anime.
My Hero Ultra Rumble trailer
---
---
You can go to Bandai Namco Entertainment's website for more information on the game.
READ MORE: Exclusive: Family goes Plus Ultra with My Hero Academia cosplay, grandparents included!