After a 26-year hiatus, Takehiko Inoue's beloved basketball series made a comeback.
The First Slam Dunk animated movie keeps the spotlight on Shokohu High's basketball team and their run in the inter-high tournament, which picked up right where the anime left off.
Shokoku matched up against Sannoh High, the top-ranked team in the inter-high tournament. At the center of Sannoh High is basketball superstar Eiji Sawakita. Unlike in the manga, the movie does not explain Eiji's history or background.
To get Slam Dunk fans acquainted with Sannoh's ace player, here's a quick introduction to Eiji's story, personality, and skills.
Warning: Major spoilers if you have yet to watch The First Slam Dunk movie, read the manga, or watched the anime.
---
---
Who is Eiji Sawakita in The First Slam Dunk movie?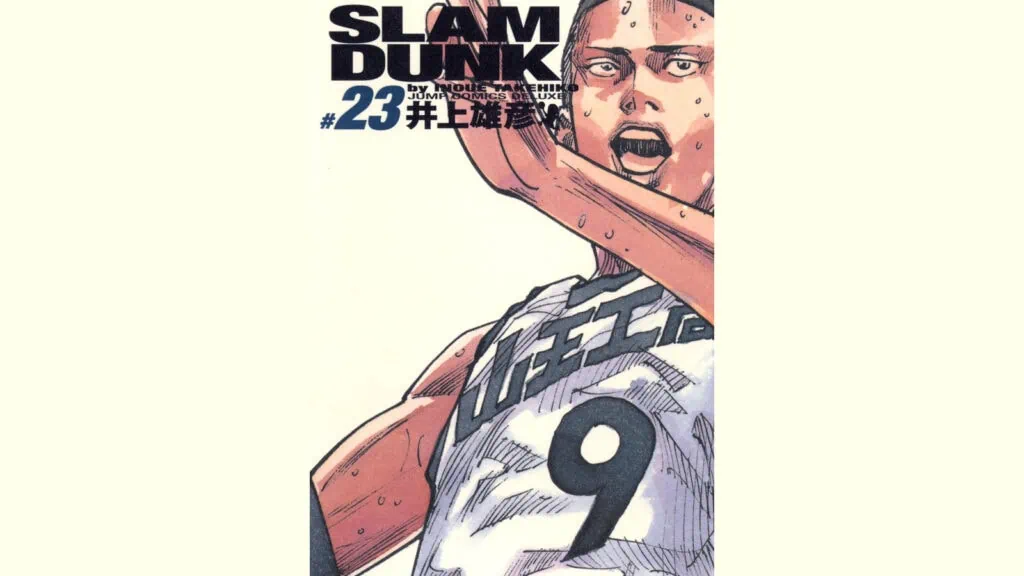 To understand how great of a high school basketball player Eiji is, we first need to learn about Sannoh's accomplishments as a team from the manga. Before Eiji joined the team, Sannoh had already won two back-to-back national championships, which made them the top-ranked high school team in Japan.
In Eiji's rookie year, he led the team to win their third national championship. As a sophomore — the year the movie is set — Eiji was already considered the best high school player in Japan.
Shohoku has played against some of the best high school players throughout the series, including Shoyo's Fujima Kenji, Kainan's Maki Shinichi, and Ryonan's Sendoh Akari. However, they are all one step behind Eiji in all-around basketball skills. It is also rumored in the manga that no one in high school can beat Eiji in a 1-on-1 match.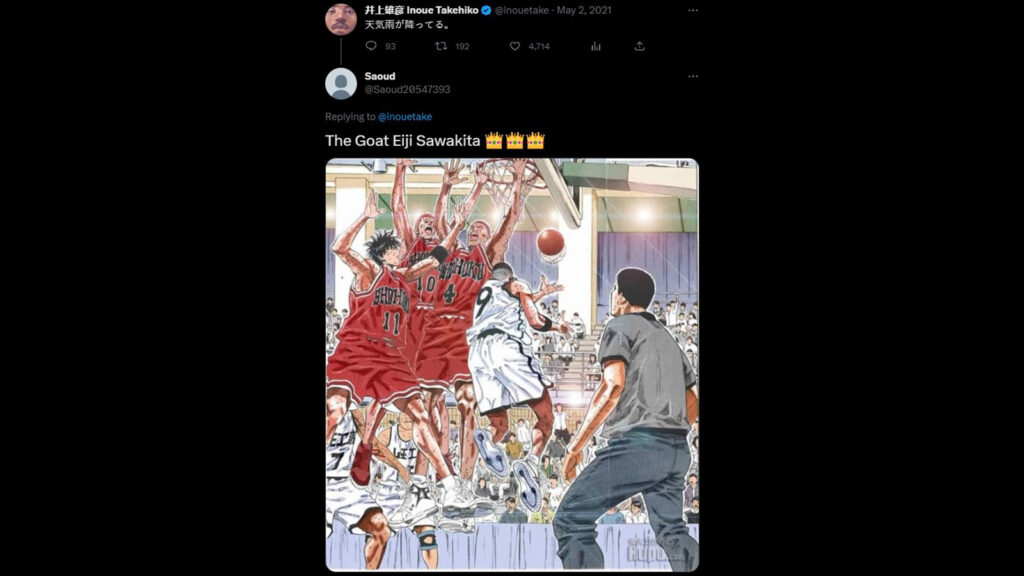 Standing at 188 cm (6′ 2″), Eiji is nearly unstoppable when the basketball is in his hands. He had the flashiest plays in The First Slam Dunk movie, including his signature teardrop shot with a high arching release that's impossible to block, even for Shokohu's high jump expert, Sakuragi Hanamichi.
Eiji's defensive skills are just as impressive since he often causes his opponents to make mistakes. In the movie, Sannoh used a full-court press with Sawakita pressuring Ryota Miyagi to make bad passes that led to continuous turnovers. Eiji even stole the ball numerous times from Rukawa Kaede, Shohoku's super rookie.
Eiji takes his training seriously, which was briefly shown in the movie. To train his resolve and conditioning, he runs up and down the steps of a Japanese mountain temple. When he reached the shrine, instead of asking to win, he wanted to gain experience that would make him a better player.
Personality and Background story of Eiji Sawakita in The First Slam Dunk movie
Eiji learned how to play basketball from his father, Tetsuharu Sawakita. They started playing 1-on-1 when Eiji was just four years old. Growing up, Eiji's goal was to beat his dad in basketball, which he finally did when he was in junior high.
When Eiji joined the basketball team in junior high, he was easily beating senior players who were starters in tournaments. This led to Eiji getting bullied by his teammates.
As someone who learned how to play basketball through 1-on-1 matches, Eiji became a selfish player — similar to Rukawa. This self-centered attitude is his only weakness, which was shown in The First Slam Dunk movie.
Sakuragi predicted that Eiji would never pass the ball, so he told Takenori Akagi to leave the opposing team's center to cut Eiji off at the basket. As a 1-on-1 star, Eiji loses focus when he's forced to think about the other players on the court.
The last time we saw Eiji in The Slam Dunk movie was when he played against Shohoku's speedster point guard, Ryota, with the two Japanese players successfully continuing their basketball careers in America.
In the Slam Dunk: Ten Days After manga, Eiji was shown boarding a plane to America. He struggled to speak English and got drunk on the plane when he asked for too much wine from the flight attendant.
Follow ONE Esports on Facebook for more anime news.
READ MORE: Where did Ryota Miyagi go? The First Slam Dunk movie ending explained