Sentinels continue their offseason comeback tour at the AfreecaTV Valorant League 2023 with an impressive 2-0 victory over Korean squad DRX on the second day of the tournament's group stage.
After they took a commanding 13-8 victory on the first map Bind, the Americas League team leaned on their superstar player Tyson "TenZ" Ngo in the second game of the series.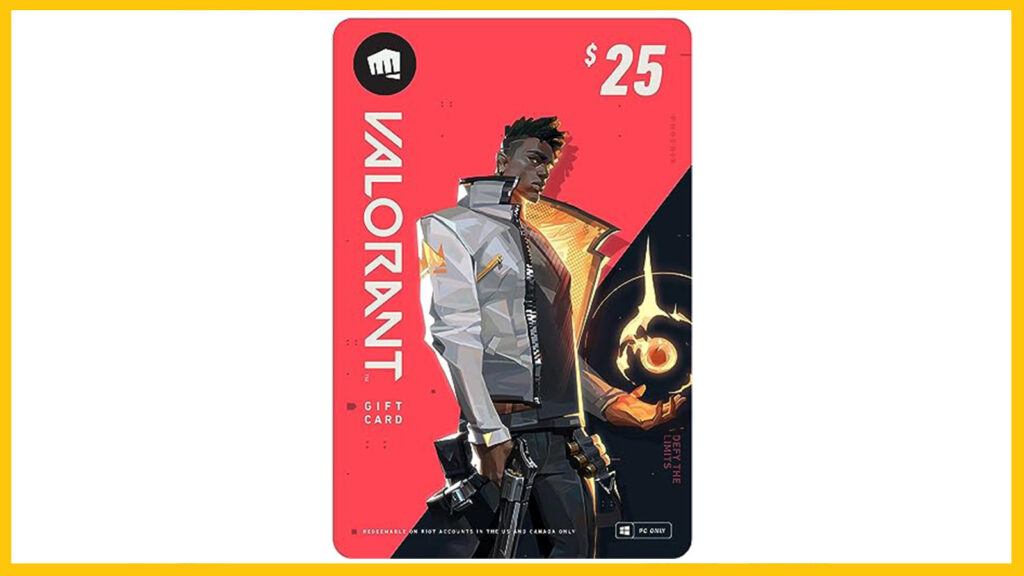 However, instead of taking over the game as the frag-hungry duelist Jett, TenZ did most of his damage on Omen as the team's controller.
Here is how TenZ is making a case on why he is well on his way to becoming the best Omen player in the world.
Sentinels TenZ's Omen performance stops DRX in their tracks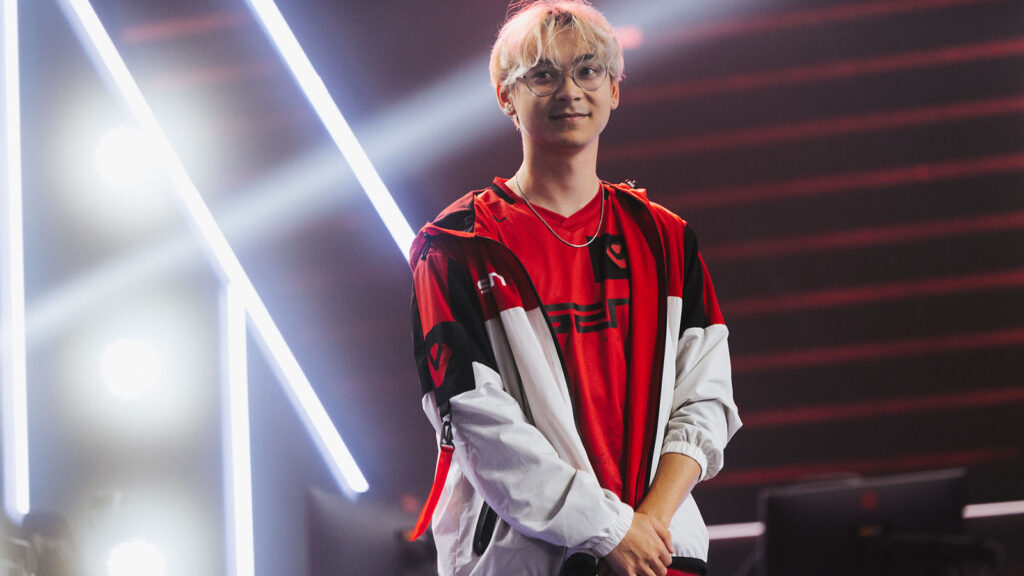 In game one on Bind, DRX showed that they were prepared to counter TenZ's Yoru plays at the start of the match.
Using a methodical approach to defense, DRX showcased effective setups that allowed their strategic prowess to shine.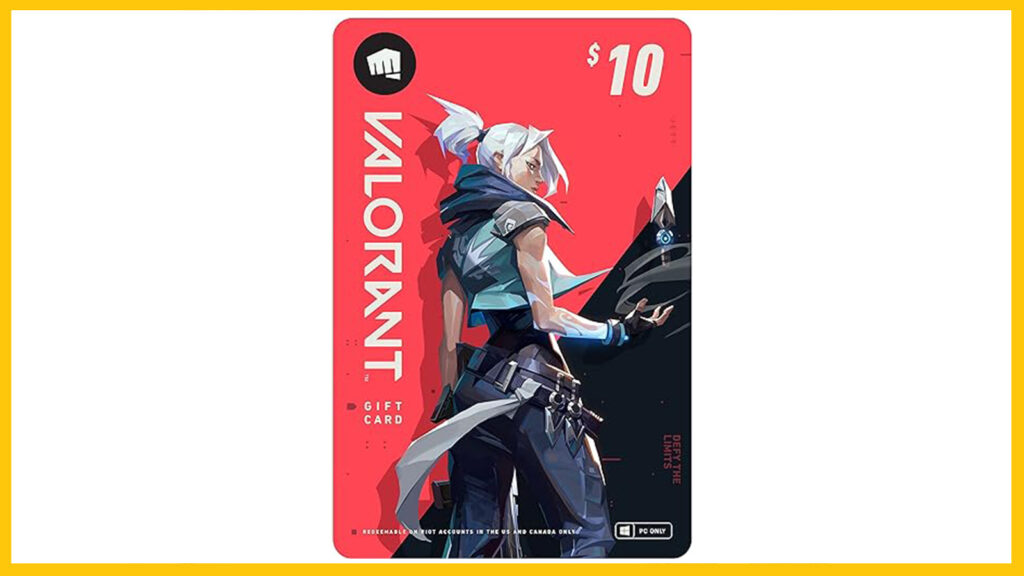 Kim "zest" Gi-seok's adept positioning at narrow chokepoints in A short effectively denied SEN's access to the A site.
Simultaneously, Goo "Rb" Sang-min thwarted SEN's attempts to breach the B site, employing multiple layers of defense using Cypher's Spy Cam, Trap Wires, and Cyber Cages.
However, as the match progressed, SEN strategically targeted DRX's vulnerabilities, particularly exploiting B long and A bath.
Stringing together consecutive rounds, with the help of Gustavo "Sacy" Rossi's clutch performances, SEN secured a narrow 7-5 lead at halftime.
The Americas squad maintained control, extending their lead by winning three consecutive rounds post-halftime.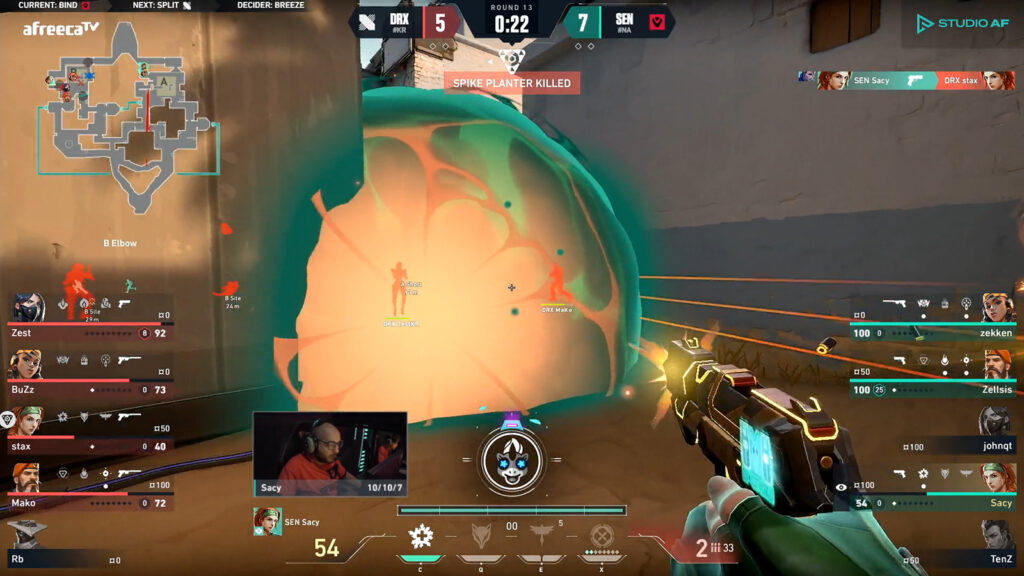 While no individual player from SEN dominated the first map, the squad's exceptional teamwork and synergy were evident, with all five players combining for 52 total assists.
On the defensive front, DRX attempted to pinpoint weaknesses in SEN's setup. Unfortunately, they found themselves consistently picked apart while navigating the map, struggling to identify openings in their opponent's armor, while SEN coasted to a 13-8 victory on Bind.
SEN had a strong start in the next map, Split. The Americas team secured the pistol round and gained momentum as the map progressed.
Unlike TenZ's less impactful performance on Bind with Yoru, his play as Omen on Split was the opposite. He effectively demonstrated how to utilize the controller agent's maneuverability.
He would jump peek corners to gain information on the enemy team, and when he was spotted, he used Omen's Shrounded Step teleport to retreat.
He also avoided the enemy Cypher's anti-flank Trap Wires and caught DRX off guard in a pivotal round.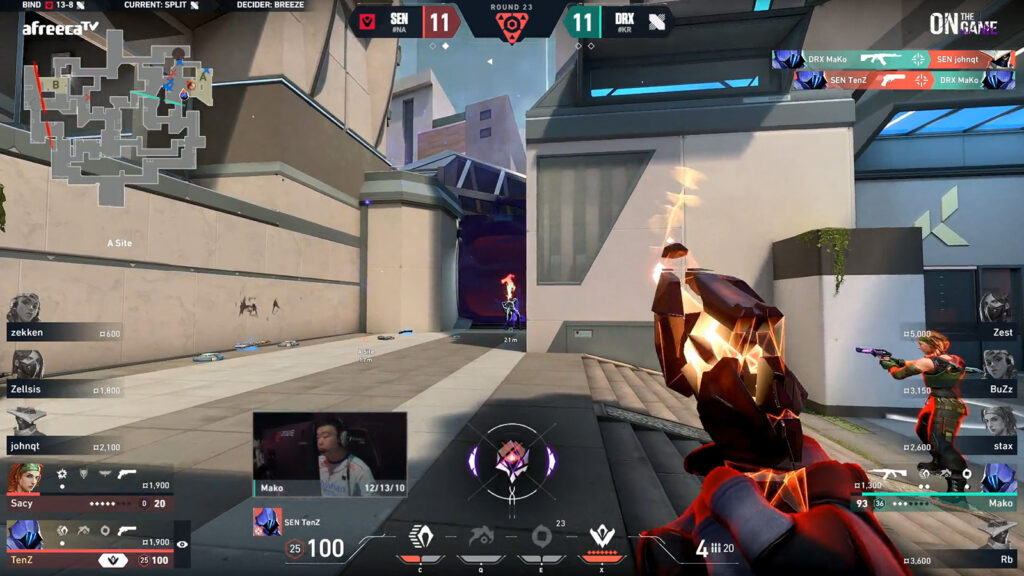 After winning two more rounds after halftime, DRX finally showed some life. The Korean squad won four straight rounds, eventually pushing the map to overtime.
Trading rounds in the first overtime, TenZ closed out the round with an impressive Omen From The Shadows ultimate play that won SEN the map 15-13.
Taking down three DRX players, TenZ found himself in a one-on-one against Kim "Stax" Gu-taek, who was getting closer to the planted spike. Instead of fighting stax head-on, TenZ repositioned himself to B heaven, where he had a clear line of sight to take out stax, who was looking to defuse the spike.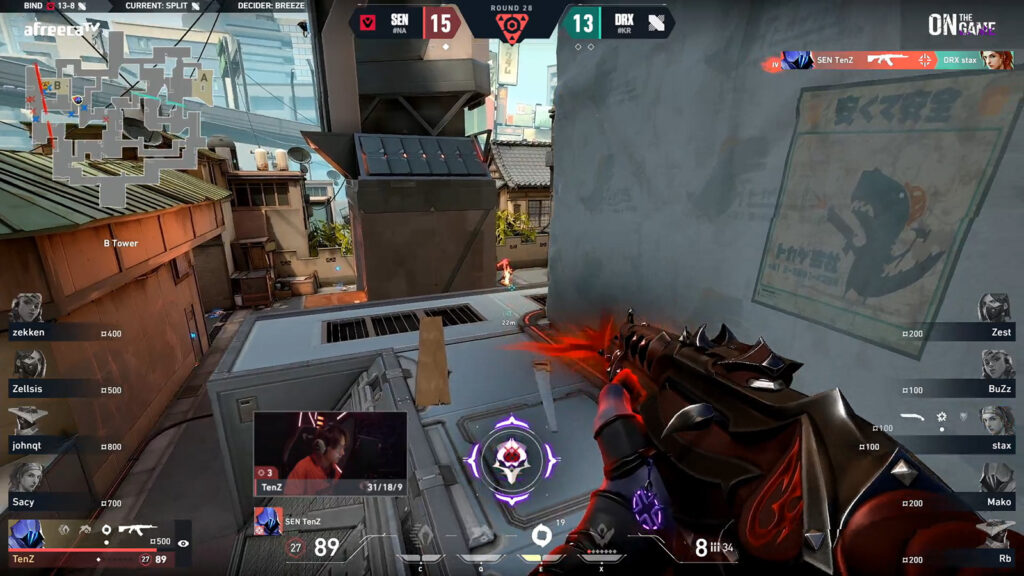 TenZ was the MVP on Split, scoring a 32/18/9 KDA and 312 ACS (average combat score).
Sentinels' 2-0 victory over DRX advanced them to the playoffs, where they will face the top three teams at AVL 2023.
Just a heads up, some of the links on ONE Esports are affiliate links. This means if you click on them and make a purchase, we may earn a small commission at no additional cost to you. It's a way for us to keep the site running and provide you with valuable content. Thanks for your support!
READ MORE: Full list of Valorant map names and their real-life counterparts