Team Secret's new Valorant team made headlines after the roster, who previously qualified under Bren Esports, missed out on VCT Masters Berlin due to visa and travel issues.
Fans are now cheering for Team Secret's journey towards Champions at the end of the year, but coach Gilbert "Gibo" Sales Jr. admits the team is still coming to terms with losing out on Masters Berlin. 
ONE Esports caught up with coach Gibo and Jim "Borkum" Timbreza to find out how the team got through the emotional days after Riot's announcement.
---
Coach Gibo and Borkum on how the team came to terms with grief after missing out on VCT Masters Berlin
Tight deadlines and unfavorable travel restrictions meant that the team had to bow out of the tournament before it even started. Coach Gibo felt largely responsible for the team. 
"I apologized to them for three days straight," Gibo revealed. "I asked for their forgiveness. I tried not to talk about it so that it wouldn't add to their grief."
Visa applications have long been an obstacle for esports players in regions like the Philippines. Borkum shared that fellow teammate Jessie "JessieVash" Cristy Cuyco also experienced similar issues when he had to fly out for the Frankfurt Major in 2015.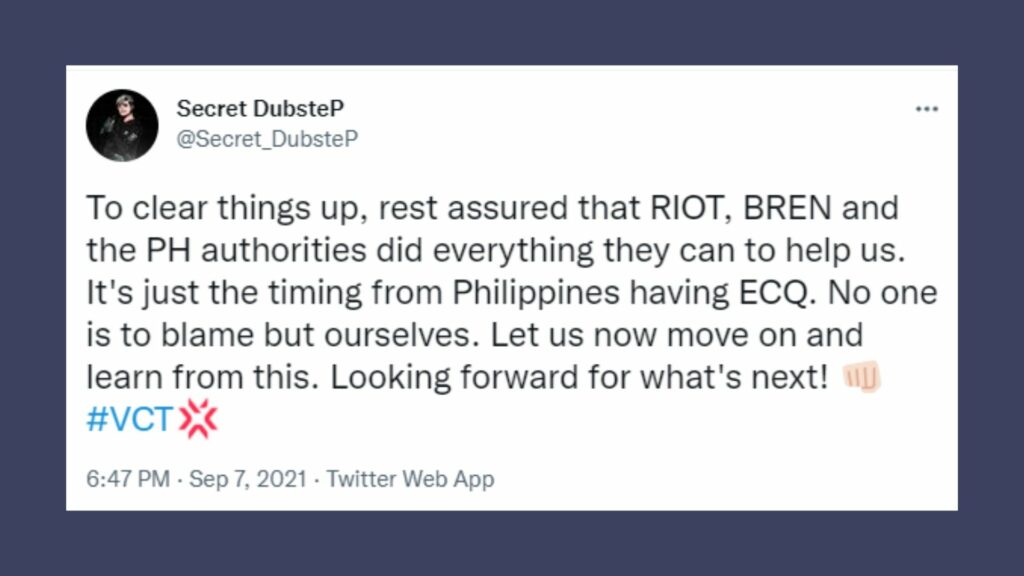 "JessieVash already had a feeling that our paperwork wouldn't make it," Borkum said. "He was thinking of retiring after what happened with VCT. He couldn't sleep well for two days," said Borkum.
Members of the team have been hosting watch parties for the tournament, but Borkum admits that they're still hurting from the missed opportunity. 
"I thought I already came to terms with it, but then the matches in Berlin started, and the grief came back," he added. "It felt like our championship win was for nothing."  
Coach Gibo says guilt and regret hit him hardest when he watched the match between Sentinels and G2, for it became apparent to him that their team would have fared well in VCT Masters Berlin.   
"On paper, you'd think we'd have no chance against teams like G2 or even F4Q," coach Gibo shared. "When we watched them play, we realized that we could have actually taken them. It's a shame."  
---
---
Streamers, pro players and fans give their support to the team
The team is grateful for the support from all over the world. Streamers like Kyedae have been dropping by the team's watch parties, and Valorant personalities such as VCT host Yinsu Collins, G2's Oscar "mixwell" Cañellas Colocho and Sentinels' Michael "dapr" Gulino expressed their empathy on social media.
Fellow SEA representative Paper Rex also made sure to raise the Philippine flag in Berlin, and tweeted that the Philippine team was with them in spirit.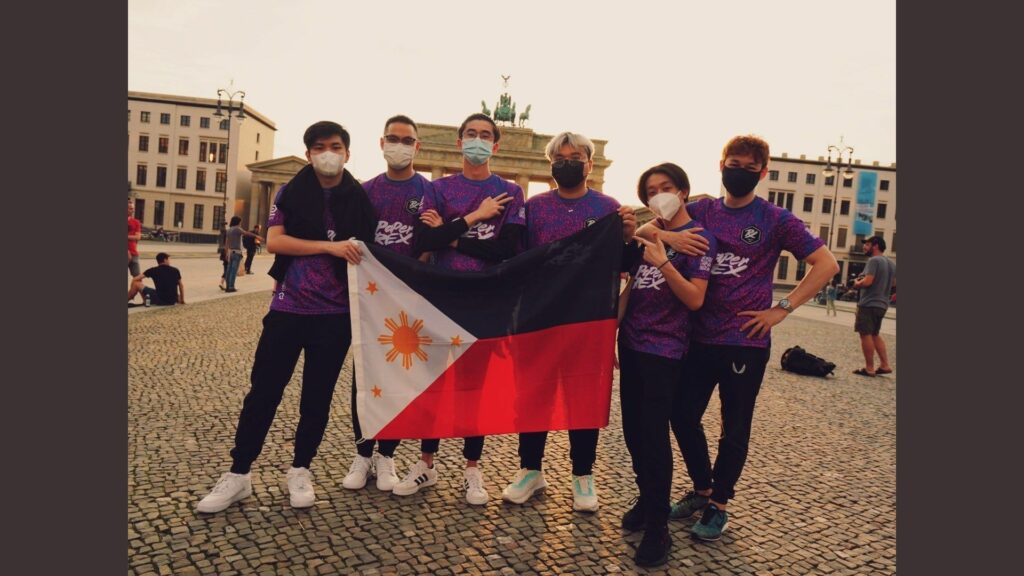 "It felt good that they were all waiting for us," coach Gibo said. "Usually a team from SEA would be glossed over, but the support has been overwhelming."  
However, Borkum admits that part of the support feels bittersweet, "#BringBrentoBerlin was great, but it was too late. Maybe if we did it one day before, it'd be different."  
And as for their new beginning with Team Secret, coach Gibo says they're not thinking too far ahead just yet. 
"We're still processing what happened individually, so we haven't talked about the future yet," coach Gibo said. "What's important is we've promised each other that we'll be a team, no matter what. We know that we didn't win the VCT SEA Playoffs just because we got lucky. We know we can do it again."
READ MORE: PRX Shiba didn't tell his parents he's a Valorant pro until Masters Berlin