Bren Esports' Valorant team shocked the Valorant community after they decided to leave their organization a few days before VCT Stage 3 Masters Berlin.
Bren Esports was the top-seeded team from the Southeast Asian region who qualified for VCT Stage 3 Masters Berlin, but were unable to travel and participate in the tournament due to visa issues and travel restrictions from their home country, the Philippines.
Bren Esports Valorant team departs from the organization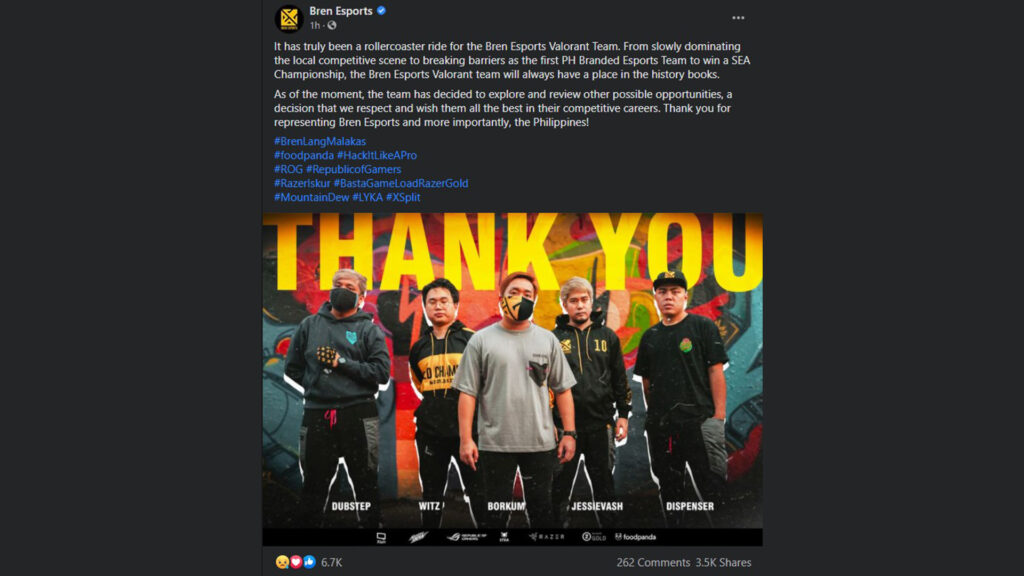 The organization wrote that they've been through a rollercoaster ride of events leading up to VCT Stage 3 Masters Berlin.
"From slowly dominating the local competitive scene to breaking barriers as the first PH Branded Esports Team to win a SEA Championship, the Bren Esports Valorant team will always have a place in the history books," explained the organization.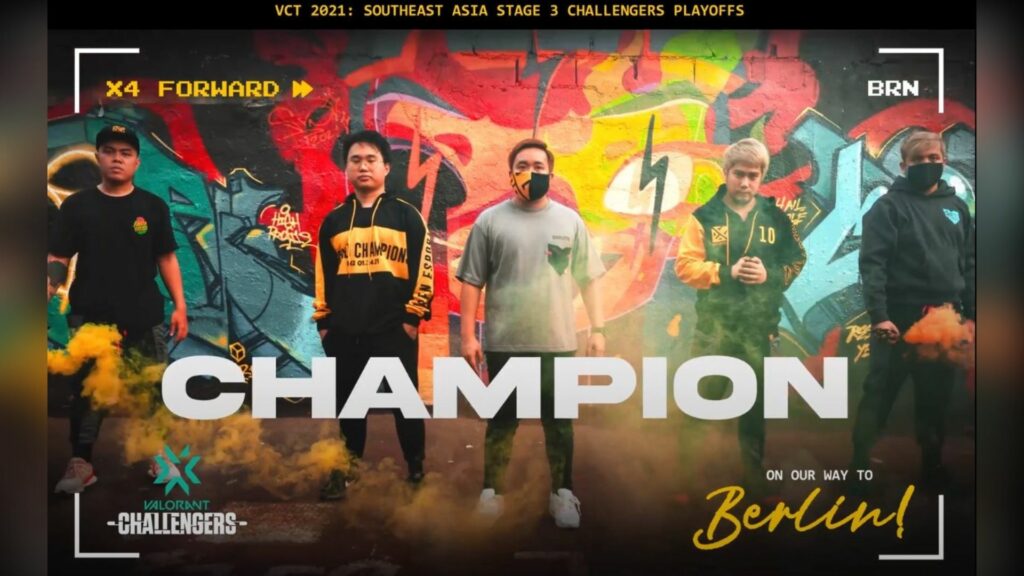 The Bren Esports Valorant team was the best SEA squad during Stage 3 of the Valorant Champions Tour. They won both the VCT Philippines Stage 3 Challengers 1 tournament and the VCT SEA Stage 3 Challengers Playoffs to qualify for Berlin.
The team's VCT Major hopes were dashed when they were unable to secure visas to travel to Berlin. This forced Riot Games to turn VCT Stage 3 Masters Berlin into a 15-team tournament instead, with Bren Esports out of the competition.
Two days before qualified teams were set to compete in Berlin, Bren Esports announced that its Valorant roster has decided to part ways with the organization.
---
---
Former Bren Esports Valorant team members
Jessie "JessieVash" Cristy Cuyco
Jayvee "DubsteP" Paguirigan
Jim "BORKUM" Timbreza
Kevin "Dispenser" Te
Riley "witz" Go
Gilbert "Gibo" Sales Jr. (coach)
The players first signed with Bren Esports on August 28, 2020 with an all-Filipino lineup that competed throughout the 2021 VCT season.
The team currently has a total of 225 VCT circuit points. According to Riot Games' Project Manager Alex Archambault, their points can be retained as long as three of the five members sign to the same organization.
READ MORE: VCT Stage 3 Masters Berlin power rankings: All eyes on Sentinels