A fan-favorite map is making its long-awaited return to the Valorant map pool.
Split will once again be available to play, but two other maps are taking their leave. Riot Games introduced a seven-map pool back in June to make it easier for players to learn and master each map, but the new pool will be whittled down to six maps.
To make way for Split, Breeze and Bind will exit the map pool in Competitive and Unrated. However, you can still play them in custom games, Spike Rush, and other game modes.
---
---
When is Split returning to Valorant?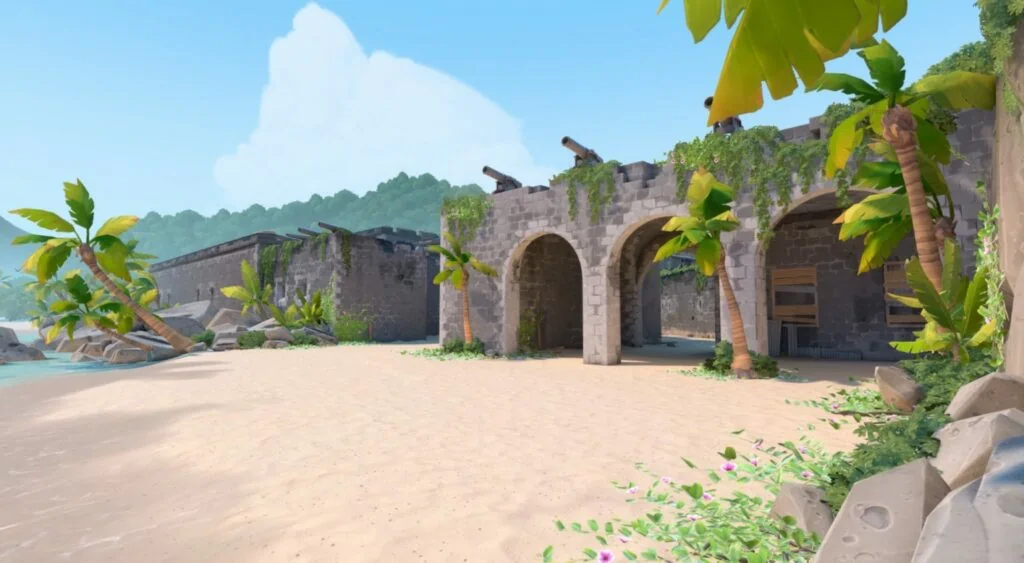 Split will enter the map pool in early January with patch 6.0 — with a few changes. These changes will be detailed in the patch notes, says Riot, and there is currently no date set for when Bind and Breeze will be reintroduced to the map pool.
When deciding which maps to keep and remove, Riot looks at factors like player sentiment, past and future planned updates, and what the map brings in terms of strategic variance.
"For Breeze, we feel like this map has some room to improve in terms of agents and team comp diversity, as well as some opportunities for simplification of the space," explained Joe Lansford, Level Designer.
"And for Bind, it's mostly about strategic diversity. We'd like to open up more play around the teleporters and potentially rethink how teams execute, and defend against executes, on both sites."
While fans will likely be pleased with the removal of Breeze, Bind will be missed. The good news is that like Split, they are not gone forever, and we will see them again at some point with some improvements.
Valorant map pool
Come January, the following maps will be in rotation:
Split
Haven
Ascent
Icebox
Fracture
Pearl
You can read the full developer blog post here.
READ MORE: How to land a perfectly accurate Valorant molly lineup without aiming