Riot Games has banned Vietnamese Valorant pro Tất Cẩm "Nomsenpai" Khôn for cheating in official VCT matches.
Nomsenpai will not be able to participate in all official Riot Games competitions for three years, starting from January 26, 2022.
His team, Ice Cee Jay Too, which he most recently competed with during the VCT 2022 Stage 1: Vietnam Open Qualifiers, has been disqualified from Stage 1 of VCT APAC 2022.
---
---
Three-year ban for Nomsenpai for cheating in official Valorant tournament during VCT 2022
Nomsenpai was found to be hacking in the Vietnam Open Qualifiers, when his team was playing Haven and was up 12-9.
In this clip, he enters garage and sees the opposing Jett, who then throws down Cloudburst to escape.
Nomsenpai then attempts to shoot the fleeing Jett, but his crosshair flicks to Astra at C link, which should have been impossible because she was still completely behind cover.
Nomsenpai continues to shoot and trace Astra behind the wall, a clear red flag.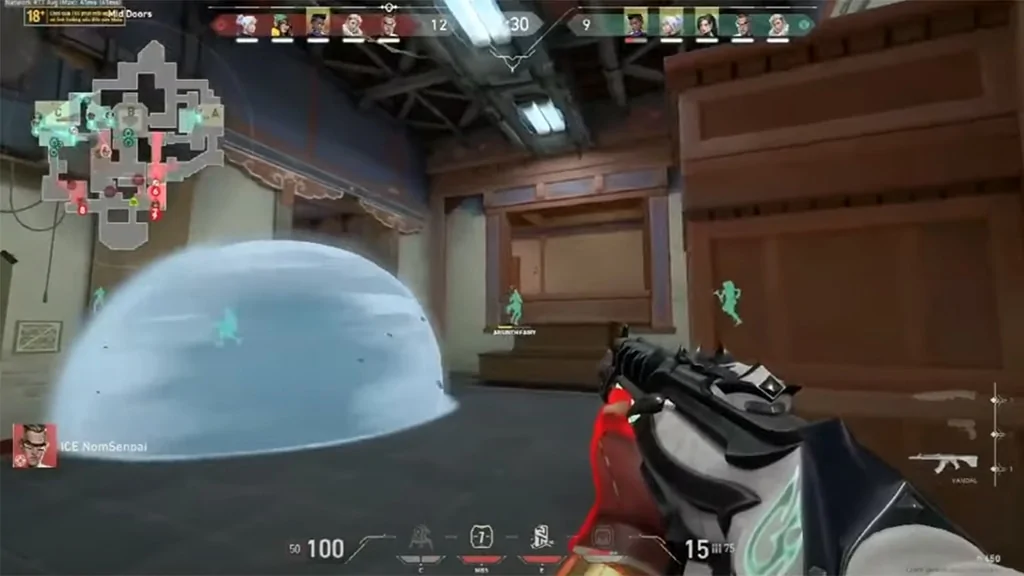 "Cheating in any Valorant queue is against the rules of competitive play and violates the rules of fair play. Maintaining the competitive integrity of our tournaments is a top priority and Valorant Esports takes such matters very seriously," said Riot Games in an official statement.
"As Vanguard is continually improved upon, Riot's ability to detect cheating in Valorant increases. While all players are expected to abide by the rules of fair play, professional players are subject to additional penalties if caught cheating."
READ MORE: VCT Game Changers APAC 2022 Series: Full schedule and complete list of events