Minecraft players are an incredibly dedicated lot. From Game of Thrones' Winterfell to a blocky, neon-drenched rendition of Cyberpunk 2077's Night City Mojang Studios' hit video game is home to mind-blowing map creations that bring to life entire worlds in faithful detail.
Now one Minecraft player has utilized a custom map of Haven – first created by user Podilha – and dropped Jett from Valorant into it, complete with her signature abilities.
Minecraft players recreate Valorant's Jett and Haven in incredible detail
Set in Thimphu, Bhutan, Haven is the only map to feature three sites. Podilha first showed off his masterpiece on Planet Minecraft, two years ago, and it's an exceptionally faithful recreation, down to the individual boxes and crates on the map.
---
---
In his video, Reddit user u/kurobekuro runs down A Long on Haven as Jett, using her Blade Storm ability to take out a Creeper before updrafting to Heaven and killing another. You can also see her Tailwind dash ability at work when she dashes onto A site to kill a Creeper behind A Box.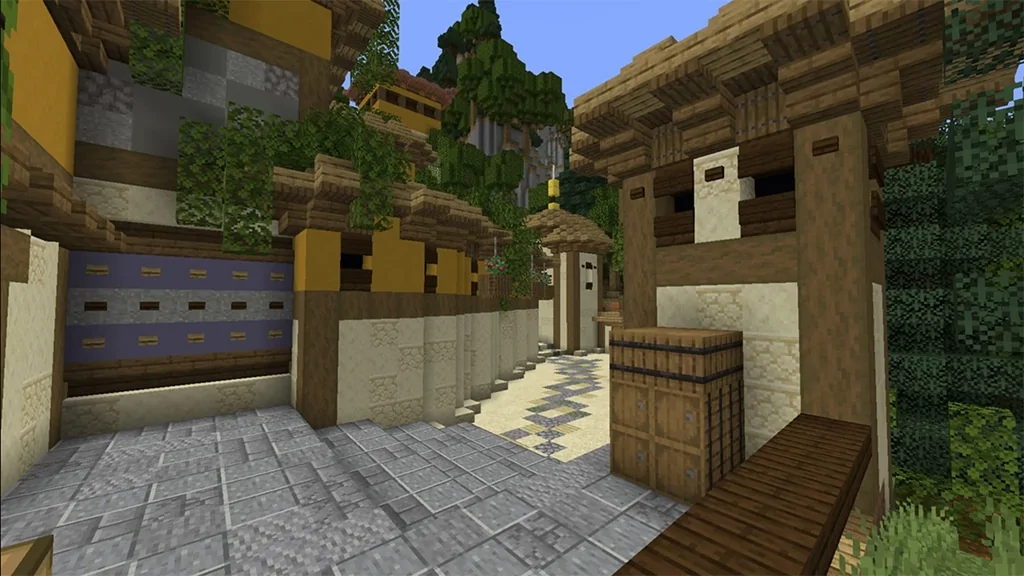 This isn't the first time that players have brought a first-person shooter into Minecraft, or even the first time someone has put a Valorant map into the game.
One modder set to work recreating Doom, featuring multiple levels and enemies, a wide variety of weapons, and also a mechanic to pick up armor and manage ammo. Others have created skins for various agents, and also tried their hand at recreating Ascent, another popular map.
READ MORE: Gambit Esports nAts' crosshair placement guide will dramatically improve your aim