April introduces all-new in-game rewards for Prime Gaming members in Valorant.
The Wayfinder player card is the second Wayfinder item available through Prime, after March's Wayfinder Shorty.
With a slick black background and contrasting white topographic outlines, it may just be one of the best-looking Prime Gaming rewards available to date.
But if you don't have a Prime Gaming subscription, fret not. You might still be able to get the player card if you haven't activated your 30-day free trial.
---
---
How to unlock the Wayfinder player card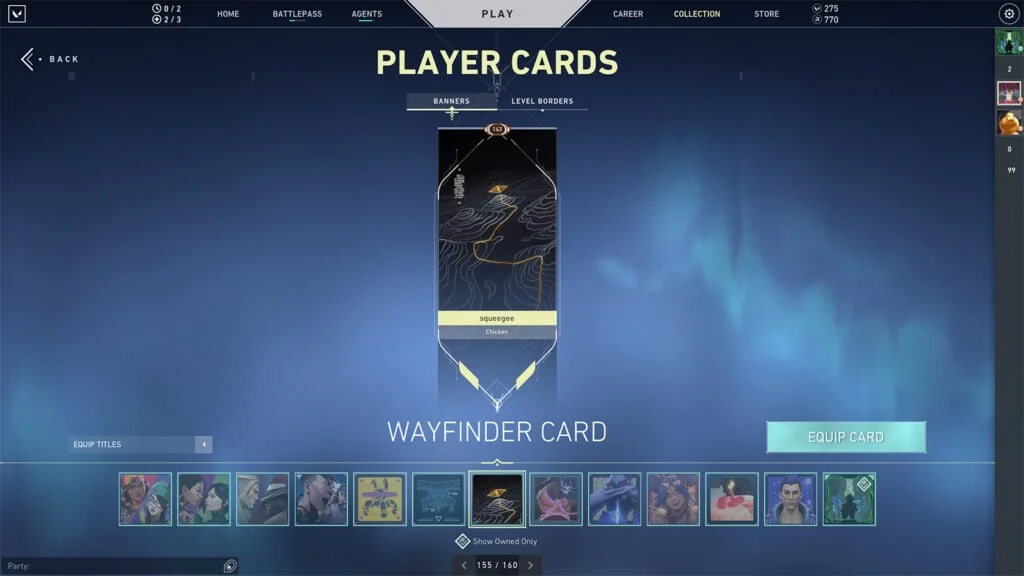 The Wayfinder player card is available through Prime Gaming or the Prime Loot shortcut at the top right of your Twitch home page.
Create an Amazon account.
Link your Riot Games account to your Prime Gaming one here.
If you are not an Amazon Prime or Prime Video subscriber, you can activate the free trial by clicking the "Try Prime" button at the top of the website.
To redeem the player card, simply click "Claim Now".
The card should show up in your Valorant account within two hours.
READ MORE: VCT Game Changers NA pro player oversleeps, male coach subs in