Evil Geniuses may have just won one of the strangest rounds in Valorant competitive history. During the Open 3 tournament of the Nerd Street Summer Championship 2022, the new EG Valorant roster won their semifinal 2-1 against Lenny Time, a free agent team that has been taking part in several open tournaments.
On the third map, Icebox, EG sailed to a 13-0 victory. The final round ended in hilarious fashion, with all five members of Lenny Time staying in the attacker's spawn.
It is not clear whether the team had given up and was trolling, or if it was a genuine attempt at taking the round. Whatever the case, it came extremely close to giving them their first round on Icebox.
---
---
Evil Geniuses take the battle to Lenny Time in their spawn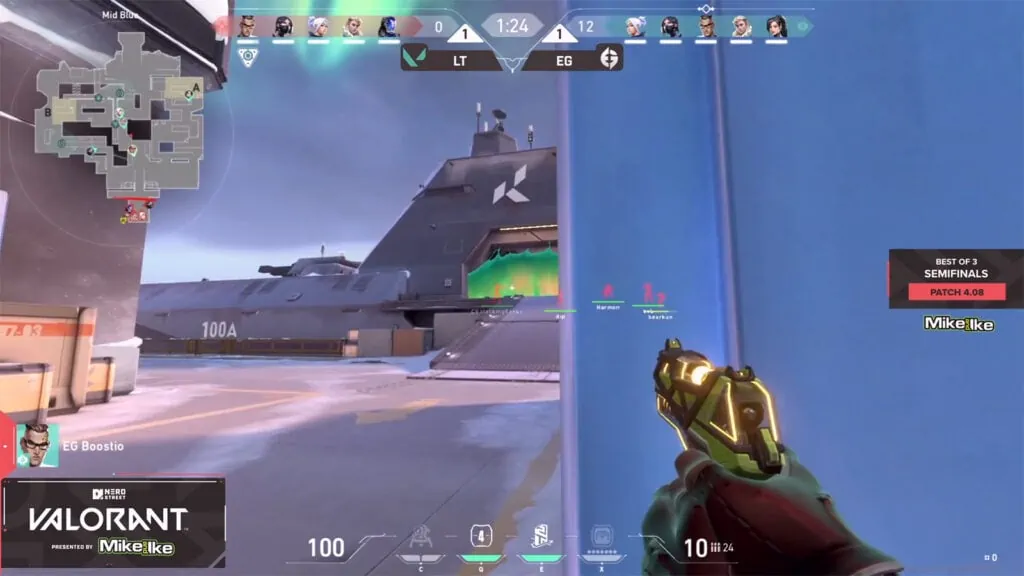 In Round 13, it was finally Lenny Time's turn to attack. The team decided to stay put in spawn, putting up Viper's Toxic Screen wall to hide them from view.
After getting pushed by EG from Mid Blue, they fired Sova's Recon Bolt down Mid, seemingly hoping to catch out a player from behind Viper's wall.
---
---
A few Lenny Time players then finally pushed out of spawn, and what ensued was a deathmatch-style brawl that saw EG's Jeffrey "Reformed" Lu left in a 1v2 situation. With all players heavily tagged, Reformed was the one to come out on top, finishing the round in style with a final kill on Robert "bearkun" Di Carlo, who was still sitting in spawn.
EG are now playing in the VCT NA Stage 2 Challengers open qualifiers, where they will hope to make it through to the group stage.
They are scheduled to play DarkZero Esports in the Upper Round of 32 on April 30, 6:00 a.m. GMT+8 | April 29, 3:00 p.m. PT | April 29, 10:00 p.m. GMT.
All matches can be watched live on the official Nerd Street Twitch channel or its secondary streams.
READ MORE: MAD Lions enter Valorant with former TENSTAR roster