Esports Fight Club, a Verasity company, is partnering up with the Valorant Champions Tour 2021 (VCT) as Southeast Asia's official platform for Valorant Challengers. The regional partnership covers Malaysia, Singapore, Thailand, Indonesia, and the Philippines.
The international esports and tournament platform will be collaborating with licensed operators in SEA, such as The Gaming Company for Malaysia and Singapore, Mineski Global for the Philippines, ESL Asia for Thailand, and 1UP Gaming for Indonesia.
Esports Fight Club views the tournament as an opportunity to improve user experience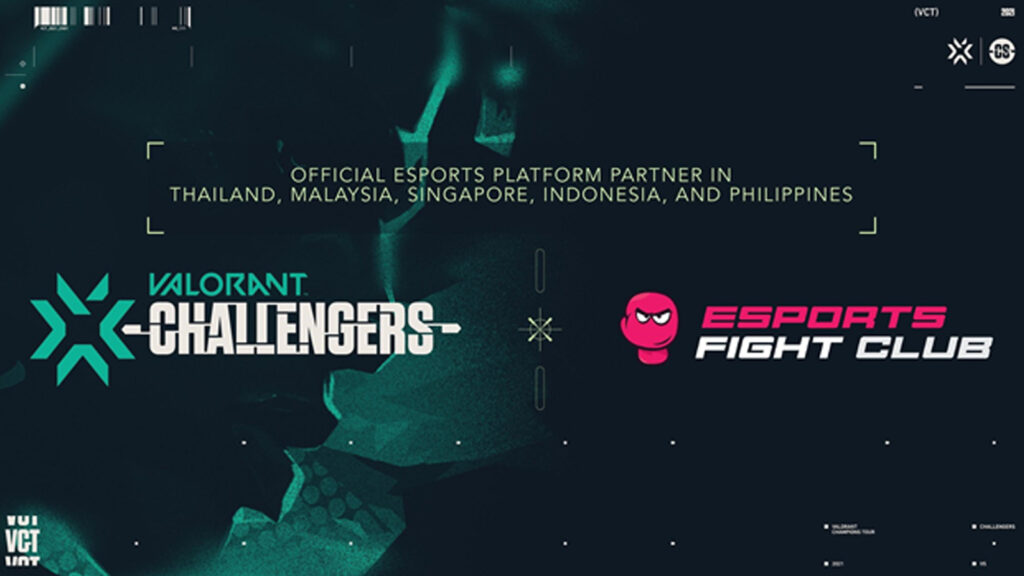 By way of patented technology it refers to as "Proof of View", Esports Fight Club is hoping to eliminate fraud from bots and non-human traffic in its efforts to ensure accurate human viewership during the tournament. This is because it views the VCT 2021 as a prime opportunity to improve existing user experience.
Additionally, Esports Fight Club will be offering custom rewards like in-game credit codes, in-game items, and even physical items which viewers can redeem for their engagement.
"This partnership is an exciting step forward for gaming," said Founder and CEO of Esports Fight Club and Verasity, RJ Mark. "We have many natural synergies across this partnership with VCT, and together we can springboard gaming in terms of technology and adoption."
---
---
Registration for Valorant Challengers in SEA begins in July
Teams can register for Stage 3 of the VCT Challengers in early July 2021 across Malaysia, Singapore, Indonesia, Philippines, and Thailand. Fans can watch the matches on Esports Fight Club's official site, along with the regional VCT Challengers partner social pages:
The Valorant Challengers series launched last February across Southeast Asia, including Malaysia, Singapore, Indonesia, Philippines. X10 Esports won the event and represented Southeast Asia during VCT Stage 2 Masters in Reykjavík, Iceland.
Teams compete in the Valorant Champions Tour to earn Circuit Points that will be needed in order to qualify for the Valorant Champions event at the end of the year. The top 16 teams from around the world will compete to be crowned the first Valorant global Champion.
READ MORE: Valorant mobile: Release date, official news, updates, and more