Valorant Agent 23 is about to shake things up.
Riot Games released a teaser trailer showing the new Valorant agent hacking into Killjoy's tech. The teaser was packed with Easter eggs, which included new information on the upcoming Team Deathmatch mode.
The new agent is expected to be released at the start of Valorant's Episode 7, which will be out at the end of June.
---
---
Valorant Agent 23 is a better tech agent than Killjoy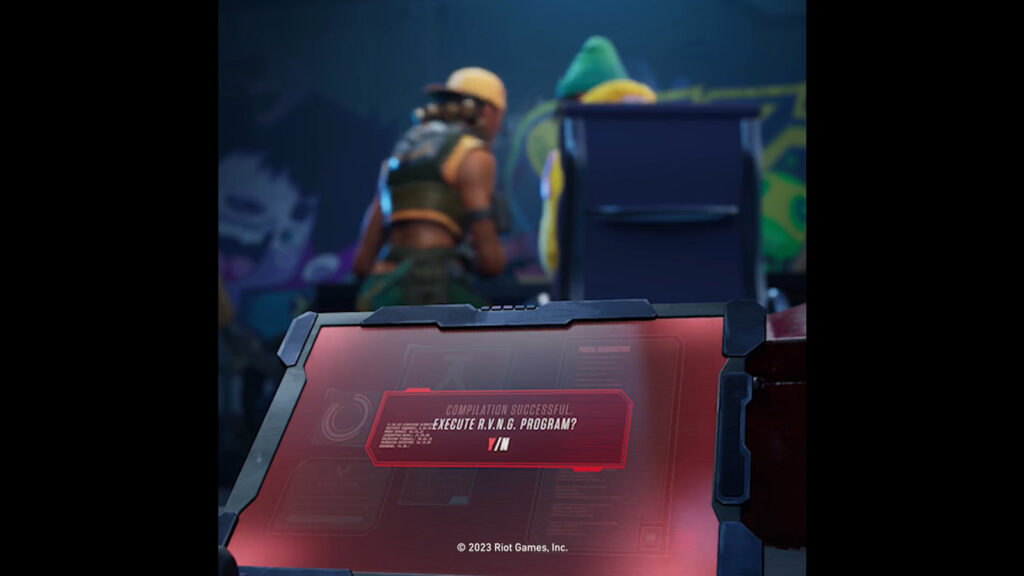 It seems that Valorant Agent 23 is someone who has bad blood with Killjoy.
The official Valorant account shared the caption, "Execute R.V.N.G Program // (Y/N)?"
The new agent was seen hacking Killjoy's handheld tablet and stealing portal and map information. According to Valorant's lore, portals are what agents use to cross universes, and maps are where they battle for precious radianite — a vital energy source in both universes.
The hacker downloaded the information on Ascent, Split, and Bind, indicating that these are the three maps that could be included in the upcoming Team Deathmatch Mode that is set to be released soon.
Based on the teaser trailer and the image shared in the Dev Diaries video last week, the new sentinel agent could be someone who disrupts an enemy agent's utility that is different from KAY/O.
KAY/O's ZERO/POINT suppression knife and NULL/CMD silences opponents, but the new sentinel agent could turn enemy agent abilities against them. The teaser trailer showed Killjoy's handheld tablet being hacked without her knowing.
According to ValorLeaks on Twitter, the full agent trailer will be released on June 16, and it will focus on the new Team Deathmatch mode.
Valorant's official YouTube has a trailer scheduled for June 15, 11:00 p.m. GMT+8 | 8:00 a.m. PST | 3:00 p.m. GMT.
Follow ONE Esports on Instagram and Tiktok for more Valorant news, guides, and highlights.
READ MORE: 7 weird and wonderful Valorant custom crosshairs that'll crack you up