Two new Valorant agents have officially been confirmed by Riot Games.
The announcement was made in a Dev Diaries video where Valorant's executive producer Anna Donlon revealed that the two characters are scheduled to be released before the end of this year.
Fans were also given a sneak peek at the upcoming sentinel agent, a character described as someone who can "stop their enemies dead in their tracks" and "pull them in for a closer look."
A new duelist will also be added to the agent roster.
---
---
The new Valorant agents that will be released this year include a sentinel and duelist
In the teaser image, the new sentinel appears to be a tech expert with a wide array of custom-made devices.
It also seems that the sentinel agent has been collecting data on Brimstone, Jett, and Yoru with the three character's silhouettes showing on a screen on their workstation. There is also a dossier with a mysterious image we haven't seen Valorant before.
Previous sentinel agents shifted Valorant's meta significantly after their release. Killjoy has maintained a high pick rate in both competitive and professional play. She was the most picked agent in the Americas League. Meanwhile in the Pacific and EMEA, she stands as the second most selected agent in both Leagues.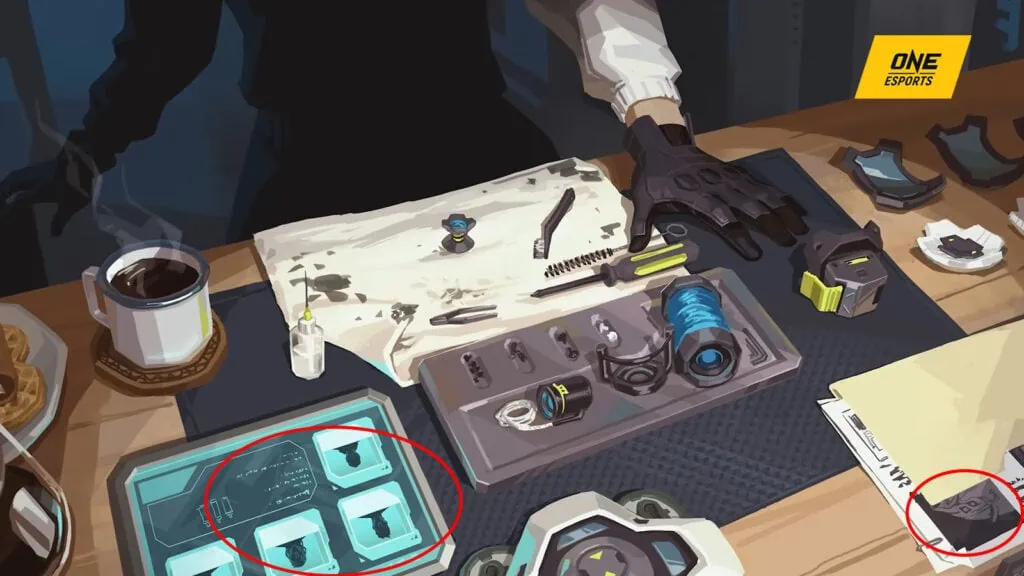 Another sentinel that dominated the pro meta throughout the VCT 2022 season was Chamber. The French weapons expert could hold multiple angles and teleport to safety, making him the ideal primary fragger for most teams.
Chamber was also described as an agent who could stop enemies dead in their tracks because of his versatile kit. However, he fell off the meta after he was heavily nerfed in patch 5.12.
There is no word yet on when the new agents will be released.
You can watch the full Dev Diaries video below:
---
---
READ MORE: Valorant Operator guide: 5 ways to become a sniper god, according to Wardell