Commander Brimstone took a break from training his young recruits to make a surprise Valorant Champions Tour appearance.
Korean Valorant fan Cheon_e133 paid homage to the popular controller agent by putting on an impeccable Brimstone cosplay. They were geared up from head to toe, wearing Brimstone's signature military-style outfit, which includes a red beret, tactical vest, cargo pants, and combat boots.
Cheon_e133 even had a replica Sheriff, along with Brimstone's iconic beard, trusty wrist pad, and speed-boosting Stim Beacon.
---
---
Cheon_e133's Brimstone cosplay brings Valorant to life at VCT Pacific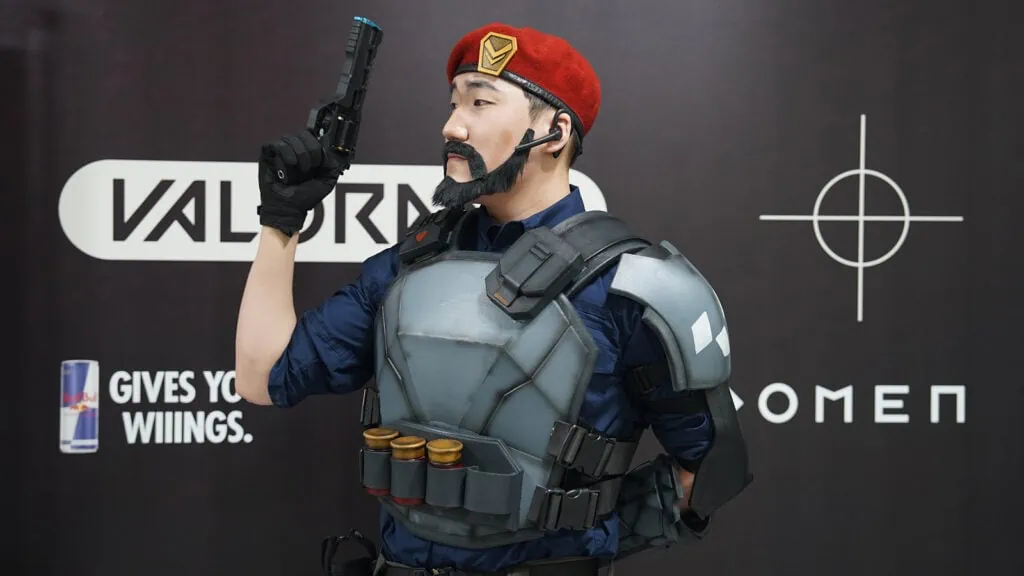 Cheon_e133's remarkable Brimstone cosplay not only amazed the Valorant fans with its exceptional accuracy but also garnered attention from the VCT teams of DRX and Detonation FocusMe.
DRX's star players, Kim "stax" Gu-taek and Kim "MaKo" Myeong-kwan, were impressed by Cheon_e133's incredible cosplay and seized the opportunity to take photos with the talented Korean cosplayer at the VCT Pacific venue.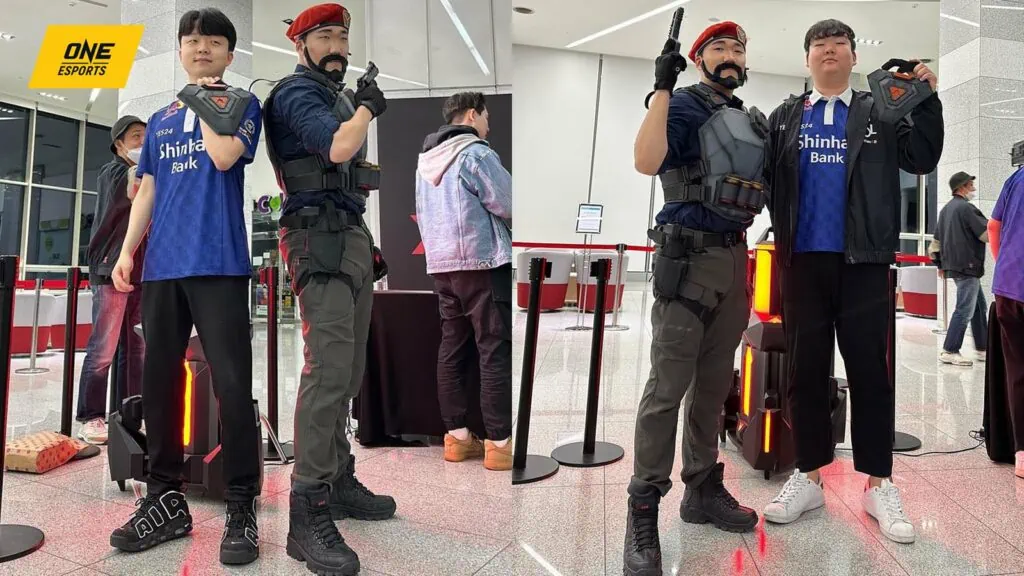 As an avid FPS gamer and anime fan, Cheon_e133 (also known as jsm441 on Twitter) has a passion for bringing their favorite characters to life through cosplay.
With impressive attention to detail, Cheon_e133 previously cosplayed as Yoru, Valorant's Japanese duelist, and Gyomei Himejima, the Stone Hashira from the popular anime Demon Slayer.
You can follow Cheon_e133 on Instagram and Twitch to support their work.
READ MORE: How to rank up consistently in Valorant, according to nAts