A fighting game champion needs to look fresh on and off the main stage, and Knee knows this well.
Legendary Tekken player Bae "Knee" Jae-min has signed a new sponsorship deal with Alpecin, a leading German male hair care brand.
The DRX player makes history as the first esports player sponsored by Alpecin, and will work with the brand to create multiple marketing campaigns in the near future.
---
---
Knee becomes first esports player to endorse the Alpecin brand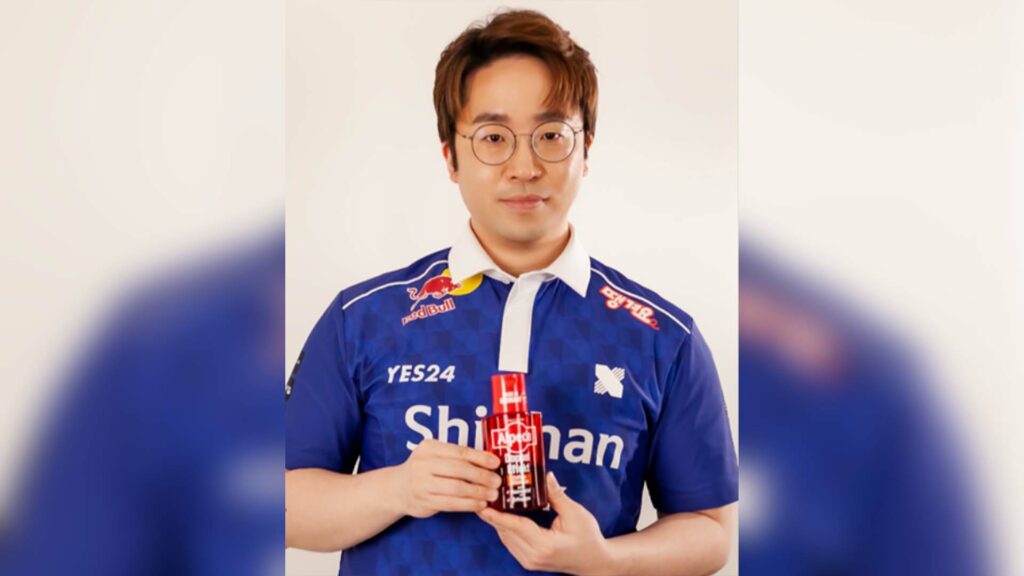 Under the cosmeceutical brand group Dr. Wolff, Alpecin has been devoted to scalp-related research for more than a century. Some of their products are equipped with a caffeine complex, which activates and strengthens the hair and scalp of its users.
The sponsorship will focus on the promotion of Alpecin Liquid, a scalp toner specialized for dry hair, and Alpecin Double Effect, a shampoo that removes dandruff and prevents hereditary hair loss.
These products are already popular among esports enthusiasts in their 20 and 30s, and Knee will act as one of the ambassadors for the South Korean market.
The three-time EVO champion is considered one of the biggest names in Tekken esports, and Dr. Wolff anticipates him to be a great promoter of the Alpecin brand.
"It's important for an esports player to present himself in good health and appearance, so we are excited to have him work with us," an official of Dr. Wolff commented in an official press release.
Follow ONE Esports on Facebook and Twitter for more Tekken news and stories.
READ MORE: 5 iconic Tekken terms every esports fan should know