Veteran FGC pro player and former Evo 2014 champ, Oliver "Luffy" Hay, has booked his ticket for the recently announced Capcom Cup tournament by winning the fan vote contest.
Capcom's community vote was first announced on November 23. And, after nearly a month of campaigning, Luffy won the contest with 35,149 votes.
He was followed by Raphael "Zenith" Puglielli, who had the full support of his region, racking up 26,966 votes. Surprisingly, Street Fighter legend Hajime "Tokido" Taniguchi received just 11,161, while popular American pro player Victor "Punk" Woodley collected a mere 10,132 votes.
For those who are unfamiliar with the fan-favorite representative, Luffy is a seasoned Street Fighter competitor who took the FGC scene by storm when he began his pro career in 2010. Luffy immediately began winning tournaments in France, only six months after he started playing Street Fighter IV. He is also famous for using a classic PlayStation 1 controller in competition.
---
---
Luffy dominated in 2014 by winning Evo that year and defeating Masato "Bonchan" Takahashi in the grand final. He also won two Dreamhack tournaments in the same year, followed by a third-place finish in Capcom Cup 2014.
By winning the fan vote, Luffy became the 20th competitor in the most recently announced Capcom Cup 2020 tournament, which is scheduled to take place on February 19-21 at Punta Cana, Dominican Republic.
Luffy currently uses R. Mika in Street Fighter V, but was famous for leading in tournaments with Rose in Street Fighter IV. Interestingly enough, Rose is one of four final characters that will be added to Street Fighter V in Season V. With Dan already revealed during the Tokyo Game Show last September, Rose is the next character to be added in Spring 2021.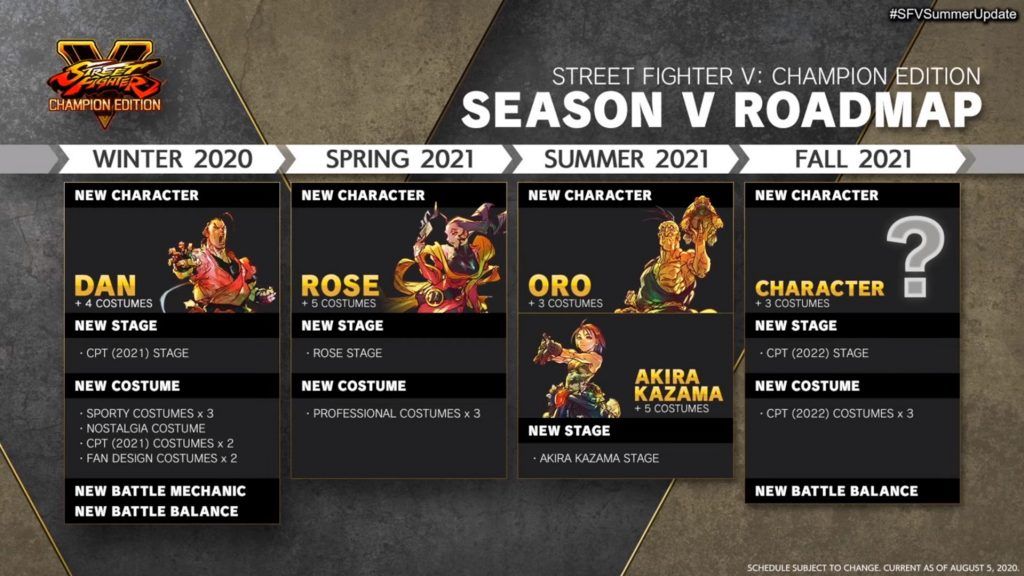 READ MORE: Daigo's resurgent 2020 continues with a win at Blink All Star Japan