With every Capcom ProTour online qualifier tournament now complete, Capcom has announced that the fan vote for the 20th and final spot at Capcom Cup 2020 has begun.
If you're not up to date on what's going on, due to the COVID-19 pandemic, Capcom were forced to make dramatic changes to the upcoming Capcom Cup 2020 tournament.
As a result, all qualifying tournaments were moved online, lessening the total number of participants to 20.
---
---
How fans can vote at Capcom Cup 2020
The 18 winners of these online qualifiers will join reigning Capcom Cup 2019 champion Derek "iDom" Ruffin and the voted fan favorite at Capcom Cup 2020.
Additionally, the official page of the community vote states that those eligible for it "are the 32 finalists of Capcom Cup 2019, minus the 2019 Champion and any players that won an online premier in 2020, as they have already qualified for Capcom Cup 2020."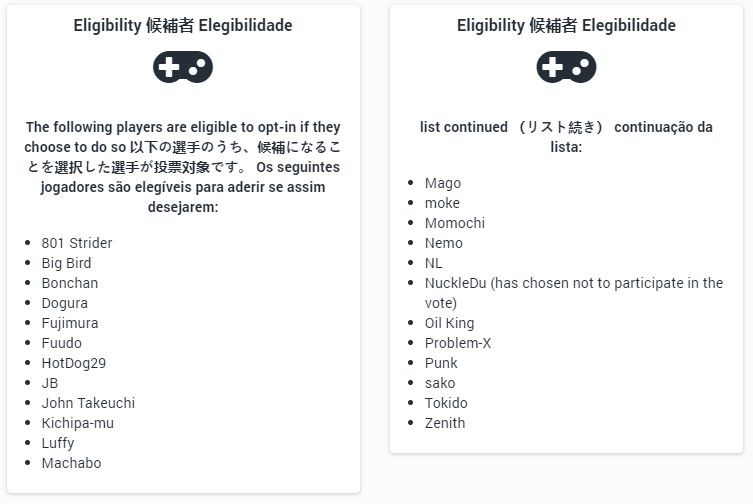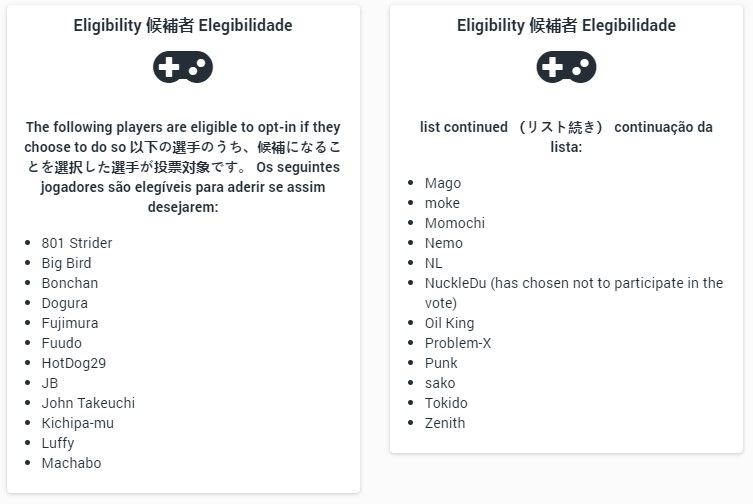 The eligible players are, likewise, listed on the community vote page, while it has been noted that Du "NuckeDu" Dang opted not to participate.
However, Japanese Street Fighter legends like Hajime "Tokido" Taniguchi, Naoto "Sako" Sako, Masato "Bonchan" Takahashi, and Keita "Fuudo" Ai, along with notorious North American personality Victor "Punk" Woodley, and 2018 EVO Champion, Problem X, are all frontrunners in the fan vote
Voting will commence via Twitter on November 23, and will conclude on December 18.
READ MORE: Jiewa pulls off the most impressive CPT Online performance of the year