Moonton has launched a website that tracks and shows the real-time progress of game updates for Mobile Legends: Bang Bang, from Project NEXT hero revamps, to performance issues, to improvements in player experiences,
Called Operation Attention: Your voice matters, it directly speaks to Mobile Legends players about the matters they are concerned about. Lag, bugs, unfair matchmaking, in-game stuttering, AFKs and more are some of the key issues that Moonton have identified.
---
---
On the site, players can check Moonton's progress and projected timeline for each individual upgrade that they plan to roll out. The red checkpoint signifies Moonton's intended deadline for the completion of an item, while the light brown bar shows their current progress.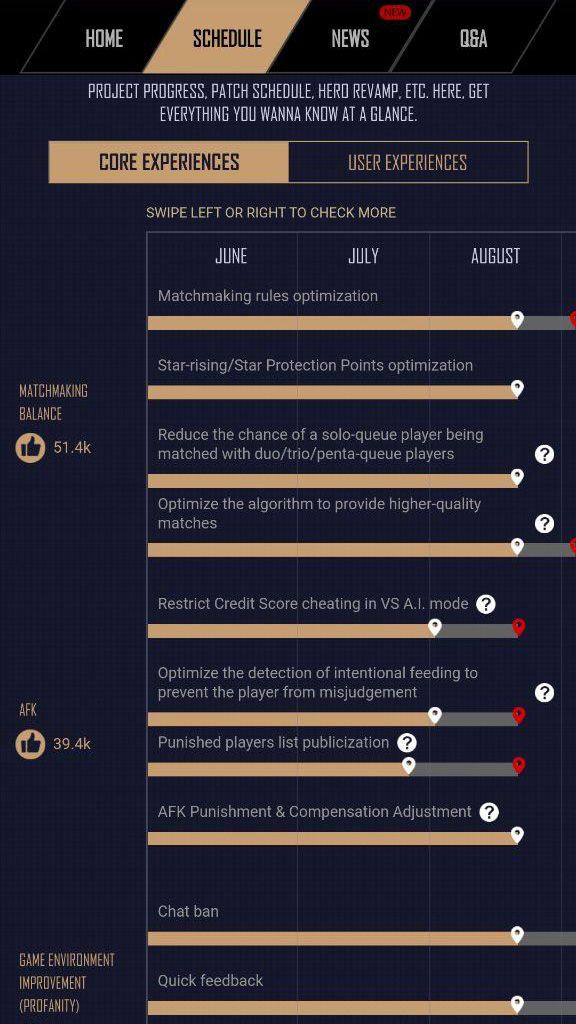 Under Core Experiences, in-game issues such as matchmaking balance, teamfight performance optimization and battlefield adjustments each have their own subset goals with a progression bar that stretches from June to September.
Under User Experiences, players can check on the progress of skin improvements, battlefield UI, hero revamps and 3D models to name a few. There are also updates on the latest Project NEXT news at the bottom.
To access Operation Attention, click here.
READ MORE: Are you enjoying smoother MLBB gameplay? Here's why