Mobile Legends' ongoing Project NEXT is the game's ongoing project to revamp its oldest and most dated heroes to fit in with the current meta.
This week, the developer focus is on two of MLBB's most recognizable heroes: Zilong and Layla.
---
Zilong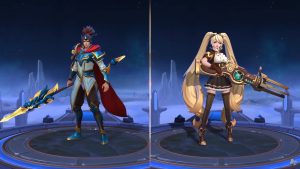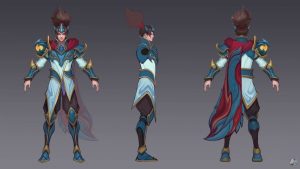 Zilong's rework focuses on overhauling his old aesthetic and giving him more versatility in his skillset. From first glance, Zilong has a more refined color and look to his armor while his spear now has golden bade with blue dragon-shaped accents.
One significant change to Zilong's gameplay is his second skill, Spear Strike. Other than being a good mid-range blink, Spear Strike will now reset if the target dies, giving Zilong a more sustainable approach to team fights.
Zilong's passive skill, Dragon Flurry, now deals its bonus damage on the fourth attack rather than every six seconds, providing him a boost in stacking attack speed. As for his ultimate, Supreme Warrior, the developers have removed the idle animation when triggered to make Zilong more fluid in engagements.
---
---
Layla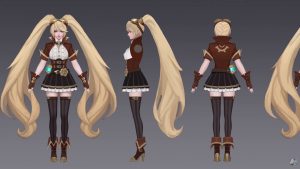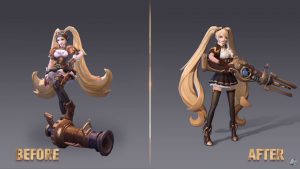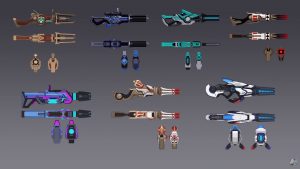 With Layla being a low-skill character with a 0.19% pick rate in the professional scene, Project NEXT is looking to improve her attack range and her burst damage for better viability and gameplay.
The rework gives Layla a more exponential power spike. With Malefic Gun acting as the main foundation of Layla's combat, the developers have put in slight changes to make her other skills more effective. Malefic Bomb now works as Layla's chase-down ability, giving her some extra range on anyone who gets hit by the bomb.
Her second skill, Void Projectile, now has a detonation on impact for bonus damage while her ultimate Destruction Rush now increases the range of her basic attacks and Void Projectile when upgraded.
Aside from her skills, Layla keeps her iconic pigtails and gets a brand-new Malefic Gun. Ditching the hand-cannon look, the Malefic Gun now looks like a steam-punk rifle, equipped with a rotating barrel and a glass scope. On top of that, Moonton's developers took it a step further and reworked the Malefic Gun in all of Layla's skins, still giving devoted Layla users that new rifle aesthetic.
---
You can check out Zilong and Layla's rework in the official Projext NEXT video.
READ MORE: Miya and Alucard are getting reworked in Mobile Legends' Project NEXT