Step aside Gusion and Natan, the Monkey King is now the hottest hero the Land of Dawn has ever seen. And by hot, we mean literally scorching.
Moonton has revealed the newest Collector skin for the month of August, Wicked Flames Sun. This will be the Monkey King's seventh skin in the game and his first Collector skin.
The skin portrays Sun as a diabolical warrior living inside an active volcano crater. Similar to the Simian Curse Starlight skin where he is shown as a warrior tainted by evil, Wicked Flames Sun takes it a step further with the demonic aesthetic. He now has glowing red eyes and devil horns as long as his torso.
---
---
Preview of Wicked Flames Sun, August's Collector skin, and its skill effects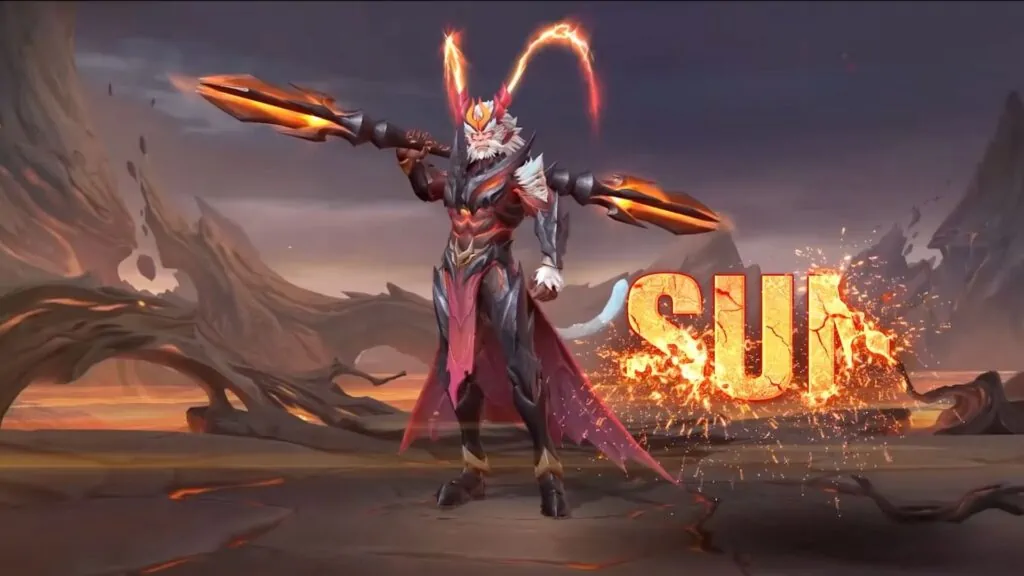 Sun is usually portrayed as a young warrior in his previous skins. This Collector skin is different as he looks to be an experienced veteran, with unkempt white hair and a full beard.
His staff also got an upgrade, and now glows brighter with each basic attack. If you want to roleplay as the main villain in your ranked games, this skin fits the bill perfectly.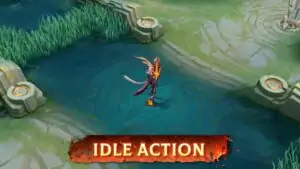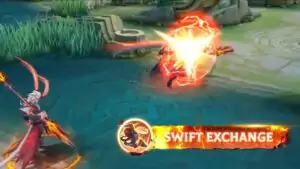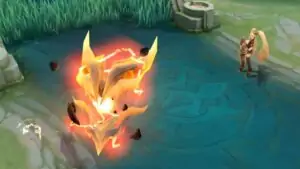 As for his skills, a fiery explosion erupts at a target location whenever he uses Endless Variety or Swift Exchange. His ultimate, Clone Technique, looks absolutely stunning in-game. Instead of the plain, old smoke that appears when he summons a clone, a face of a massive demon now appears on the battlefield.
What makes this skin even more unique is that Sun now has actions whenever he is walking. He also has an unique idle animation when he's standing still, a small but appreciated change for Sun mains who always camp inside a bush when split pushing. It's much more immersive.
---
---
Wicked Flames Sun will be released via the Collector event on August 3.
Follow ONE Esports on Facebook for the latest Mobile Legends: Bang Bang news, updates, guides, and more.