After the release of the Kannagi and Blizzard Storm skins this year, Mobile Legends: Bang Bang will end 2021 with another skin for the Windtalker.
Soaring Devata Vale is this November's Starlight skin, and will be the hero's fourth skin in the Land of Dawn.
Preview of the new Starlight skin Soaring Devata Vale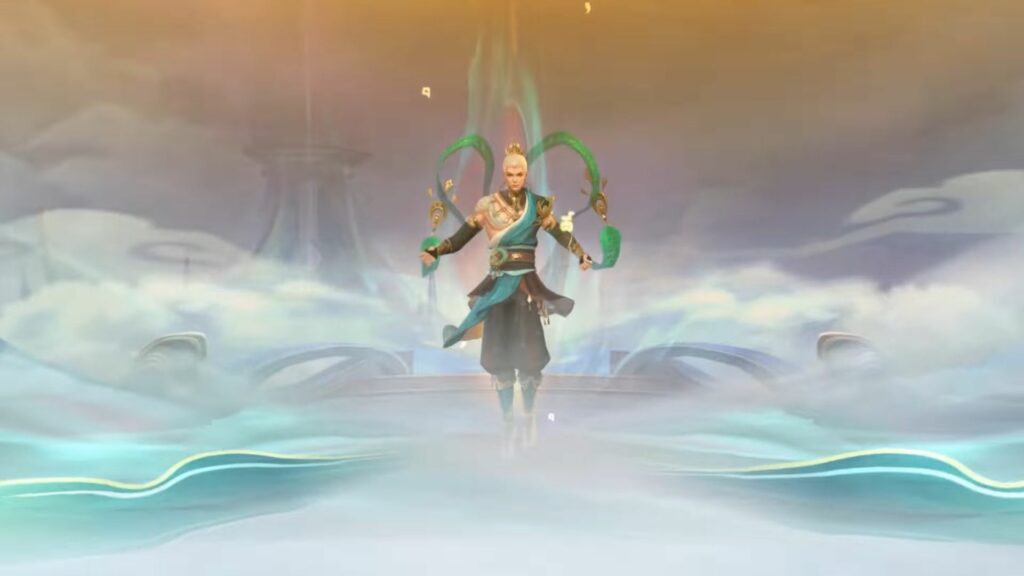 The skin was announced on Mobile Legends: Bang Bang's YouTube page, showing Vale now wearing a green robes, sporting magical tattoos on his chest.
He also has white hair and intricate jewelries all around his body. The skin has a unique Eastern charm, and will definitely make you feel majestic on the battlefield.
If you think his Kannagi skin makes him look evil and possessed, then Soaring Devata Vale is the complete opposite, for it makes the Windtalker Zen-like and distinguished.
---
---
Soaring Devata Vale's skill effects
As a Starlight skin, many of his skill effects have been visually changed to match his aesthetic.
He now summons a devastating sandstorm whenever he uses Wind Blade and Windblow, unlike in his default skin which only summons wind.
For Windstorm, a large green circle with mysterious symbols on its side and the center appear on the ground as the skill winds up before exploding.
Soaring Devata Vale will be available for purchase under the Starlight skin tab starting November 1.
READ MORE: Iron Steed Hylos transforms the Grand Warden into a vicious mech