To celebrate Mobile Legends: Bang Bang's 5th anniversary, Moonton is giving away Elite skin, Future Cop Silvanna, for free.
Of course, there's a catch. In order to get the skin and the exclusive border that comes with it, you need to have an excellent credit score and maintain good conduct in-game. It's that easy.
Preview of the new Mobile Legends skin, Future Cop Silvanna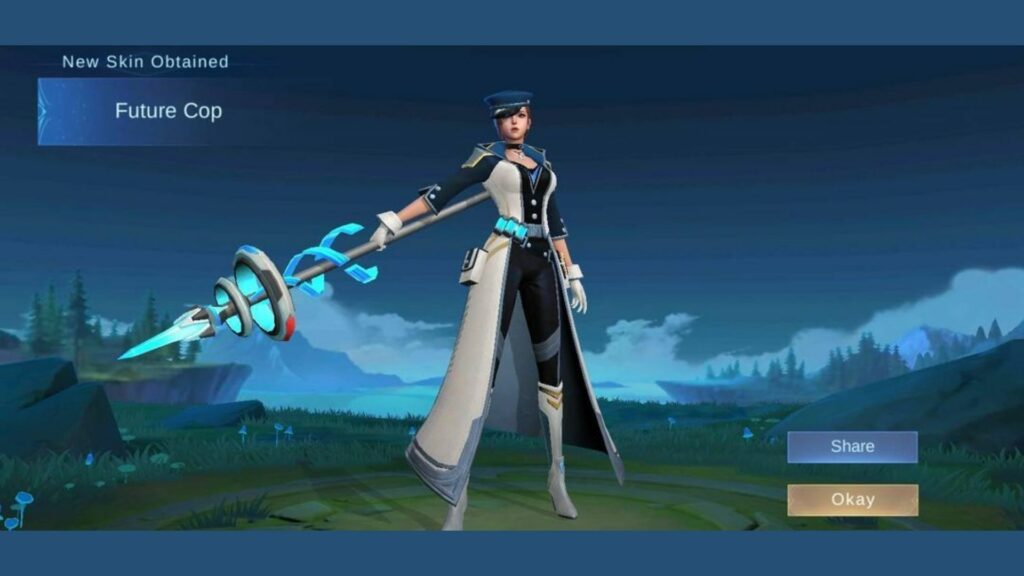 Classified as an Elite skin, Future Cop Silvanna has minor visual and skill effect changes.
In this skin, Silvanna is wearing a blue and white trench coat with black overalls. She also has a police cap and a technologically advanced lance that's straight out of the S.A.B.E.R. skin line.
Her makeup highlights just how professional she looks in a police outfit. If you are a Silvanna main, now's the time to build up your credit score if you want get this skin as soon as possible.
As for her skills, all of them now emit cyan streaks instead of the usual blue in her default skin.
---
---
How to get the Future Cop Silvanna skin for free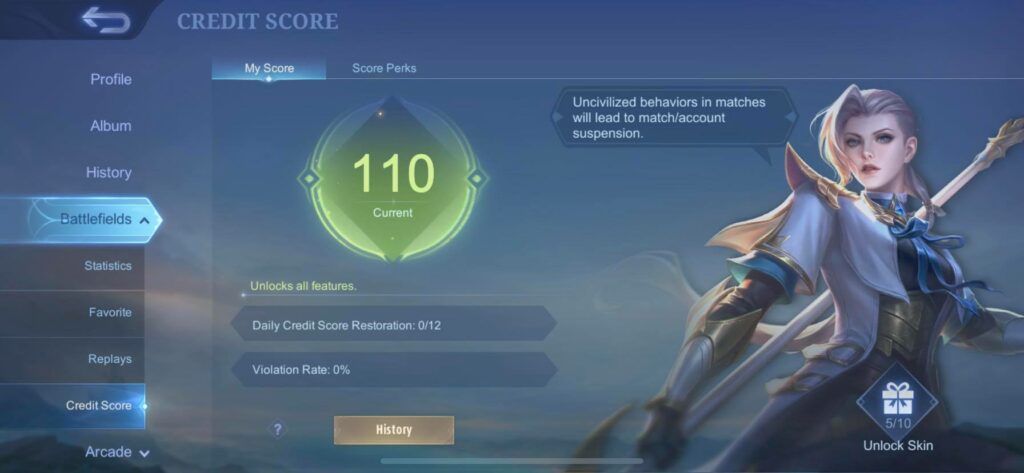 Getting the skin in patch 1.6.18 is easy. First off, you have to log-in everyday and complete at least one classic, ranked, or brawl game. After the match, your credit score needs to reach 110.
This means no player should report you after the game. Do this consecutively for 10 days to claim the Future Cop Silvanna skin.
To obtain the Future Cop border, you'll need to finish tasks in the Civilized Gaming Bonus tab under events to acquire Shields of Civilization. You can then exchange them for either the Future Cop border, small emblem pack, hero fragments, and more.
READ MORE: 5 MLBB epic skins in the in-game shop that will make your jaw drop