After four years of battling and protecting team mates in the Land of Dawn, Hylos will finally get his much-deserved Epic skin in Mobile Legends: Bang Bang.
Iron Steed Hylos is the newest Epic skin that will hit the game soon, and will be obtainable through a new event called Lucky Flip.
Preview of the new Epic skin Iron Steed Hylos
Iron Steed Hylos was announced on Mobile Legends: Bang Bang's official YouTube page, and it will be Hylos' first Epic skin in the game.
The Grand Warden, who once resided in the Misty Mountains, is now an impregnable mech that can decimate anyone who opposes him.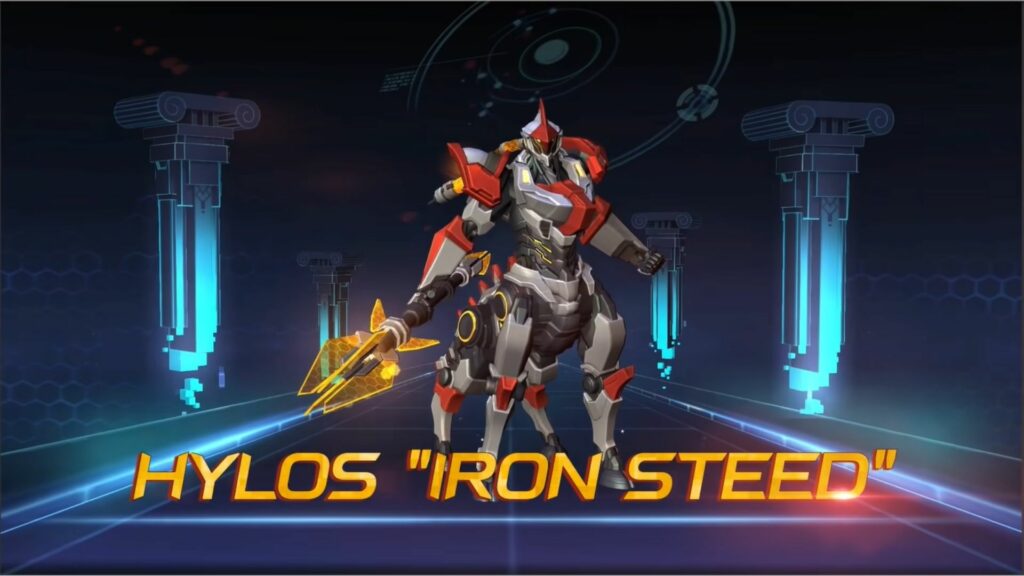 From being a centaur who wears a majestic armor, Iron Steed Hylos is a complete redesign of his default skin.
In this Epic skin, Hylos' entire body is transformed into a robot. He also rocks a gold and block paint job and wields a cutting-edge lance that emits a bright golden hue.
Iron Steed Hylos' skill effects
Hylos mains won't be disappointed with how stunning the skill visuals are for this skin. Ring of Punishment now projects a golden glitch trail below him, making Hylos more intimidating during team fights.
As for Glorious Pathway, the Grand Warden paves a golden pathway complete with futuristic effects. Looking closer at the skill, the paved path looks very much like the dash panels in the Mario Kart Racing franchise.
Whether you're a big fan of futuristic skins or just a huge Hylos main who wants a little bit of flair in the Land of Dawn, this skin is definitely a must-buy.
Iron Steed Hylos will be available soon during the new event, Lucky Flip.
READ MORE: How to get the Future Cop Silvanna skin for free in Mobile Legends