The daughter of the Northen Vale has left behind her nordic roots for a full out Japanese makeover with this authoritative Raven Shogun skin.
Historically, shoguns are military leaders appointed by the emperor who held a lot of power. Taking on every aspect of the traditional Japanese armor, Raven Shogun Freya is mysteriously dark — a stark contrast to her angelic base skin — and gives out a commanding aura.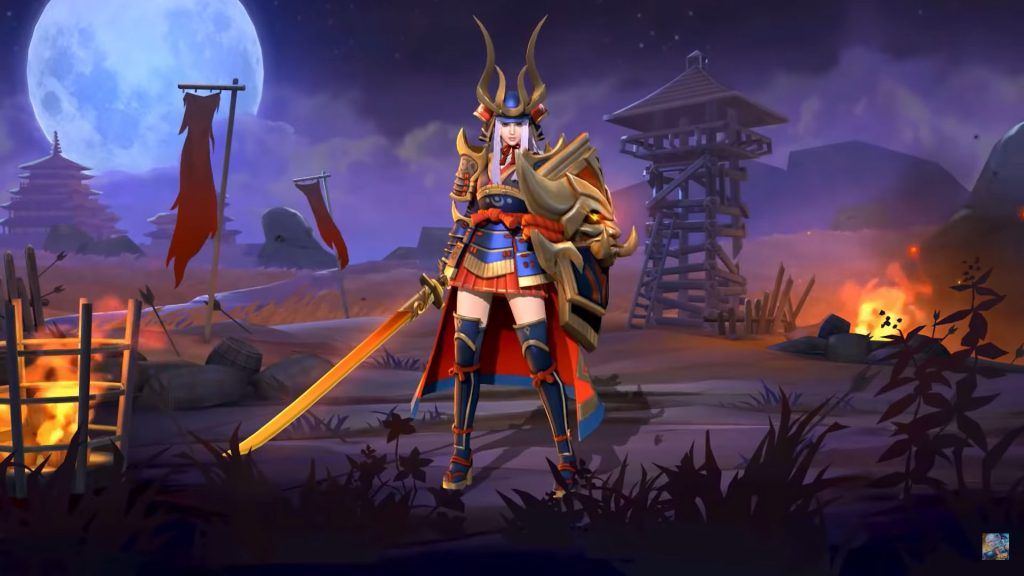 This epic skin gives her an entirely new look while staying true to the classic colors of the shogun.
Holding a fierce, beastly shield in one hand, her sword glows with an orange ombre in the other. Every inch of this skin is accented with curves and sharp points, elevating Freya further.
---
---
Freya mains will also appreciate how all her skills have new effects that reek of a burning night sky. To top it off, black, savage wings appear when her ultimate, Valkyrie Descent, is activated.
This is the second shogun skin after Onimusha Commander Alpha, which was released in 2017.
Check out the full Raven Shogun Freya skin trailer here:
READ MORE: Teach your opponents a lesson with Insidious Tutor Hanzo and Empress Phoenix Pharsa