Another RRQ Hoshi member has been revealed.
Two-time Mobile Legends: Bang Bang Professional League ID champions RRQ Hoshi added another support player to their roster for MPL ID S8.
Former Genflix Aerowolf's Deden "Clay" Mohamed will now don the name of RRQ Clay, becoming the second player to be officially part of the team after it announced its plans to revamp its entire roster.
The official announcement on RRQ Clay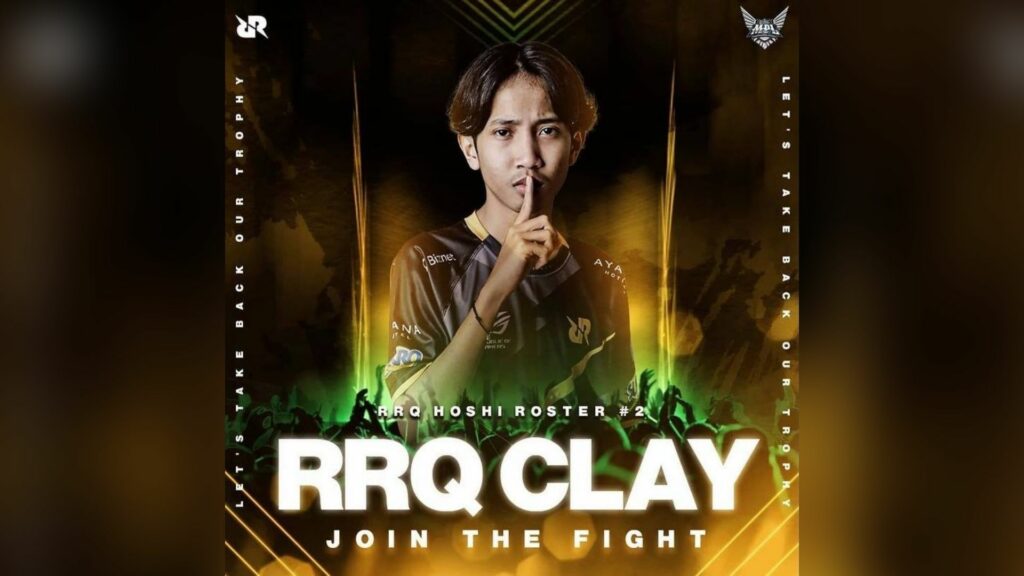 In RRQ Hoshi's Instagram post, Clay was welcomed with open arms by the organization.
"This Support from Bogor used to play in Genflix Aerowolf and now will lend his strength to RRQ Hoshi in the coming MPL Season 8," RRQ wrote.
Clay is known for his explosive plays on offensive mages such as Luo Yi, Selena, and Lunox, and was a big factor in Genflix Aerowolf's deep playoff run last season.
---
---
RRQ Hoshi is starting from scratch
After bowing out early in the MPL ID S7 playoffs, RRQ CEO Andrian Pauline said that he has taken everyone out of the official lineup, including the veterans, and will start anew by holding open trials.
RRQ Hoshi official MPL ID S8 lineup
So far, the only members who have been confirmed for next season are RRQ Clay and Albertt:
Albert Neilsen "Albertt" Iskandar
Deden "Clay" Mohamed
READ MORE: Aura PH teases massive MPL PH S8 changes with cryptic messages