The Lone Star is shining brighter than ever in this brand new collector skin, Ore-chemist Brody.
After Nameless Stray, S.T.U.N. Brody, and Lethal Fang, this beautiful celestial skin is a must-have for all Mobile Legends: Bang Bang marksman mains.
In this alternate dimension, Brody "turned to alchemy in desperation" after he lost everything and "infused tremendous power into his arm", wrote Moonton.
Adopting the theme of alchemy, where the element of gold is treasured the most, Ore-chemist Brody's new skill effects look absolutely radiant, and are possibly the best among all skins in the game.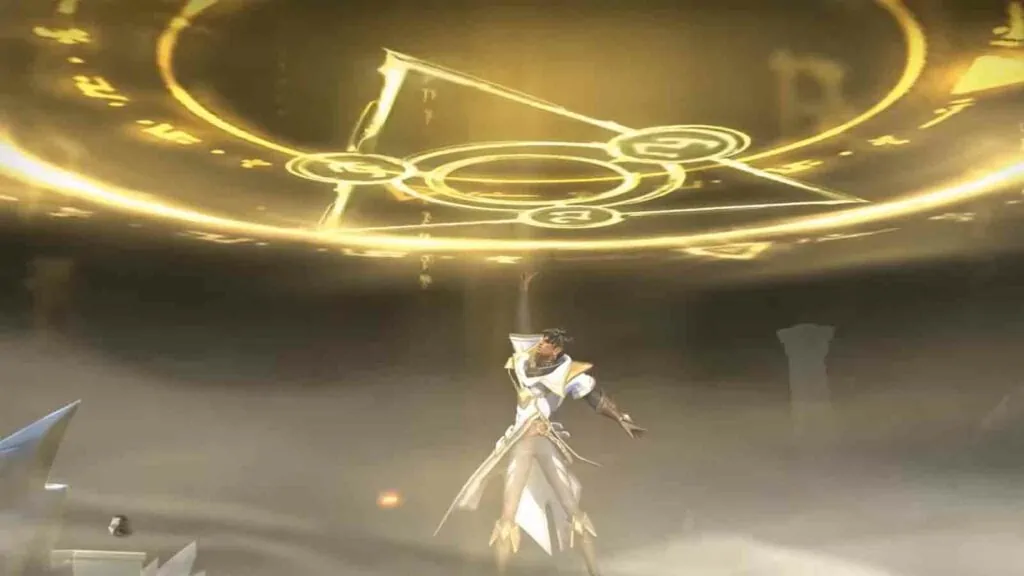 ---
---
Preview of Ore-chemist Brody collector skin and its skill effects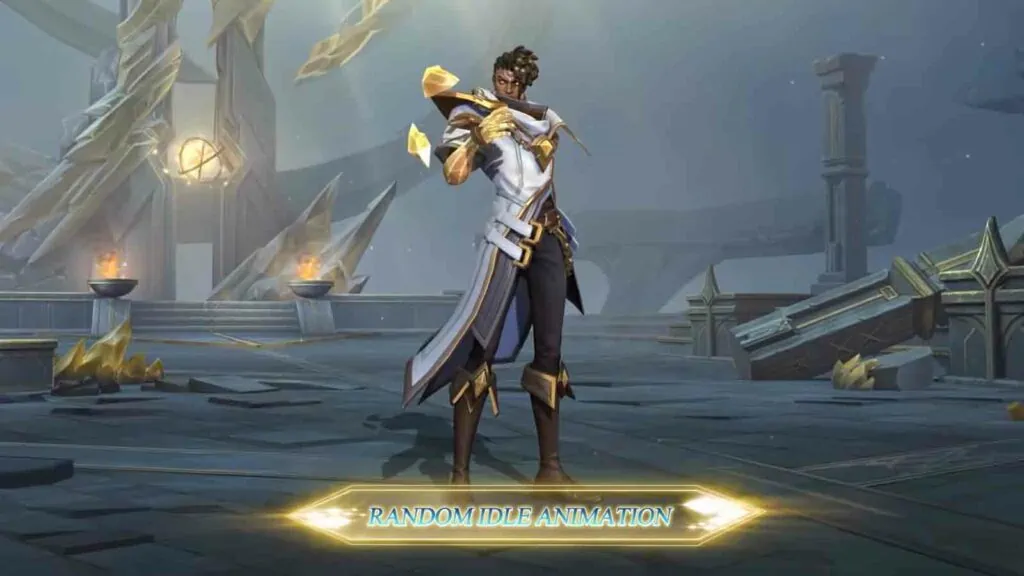 Brody's signature dreadlocks have been given more prominence in this collector skin. Instead of pulling them back in a ponytail, it's stylishly gelled to give him extra volume at the front, with shimmering highlights to boot.
Wearing a long smart coat, the minimalistic, muted palette of white, black, and gold with brown variants makes him look extremely elegant and poised, a reflection of the new power he now wields.
His right hand also doesn't appear to be corroded anymore as it glows gold, turning Brody into a blessing rather than a curse.
Now all Ore-chemist Brody needs is a lightsaber to complete his Star Wars look.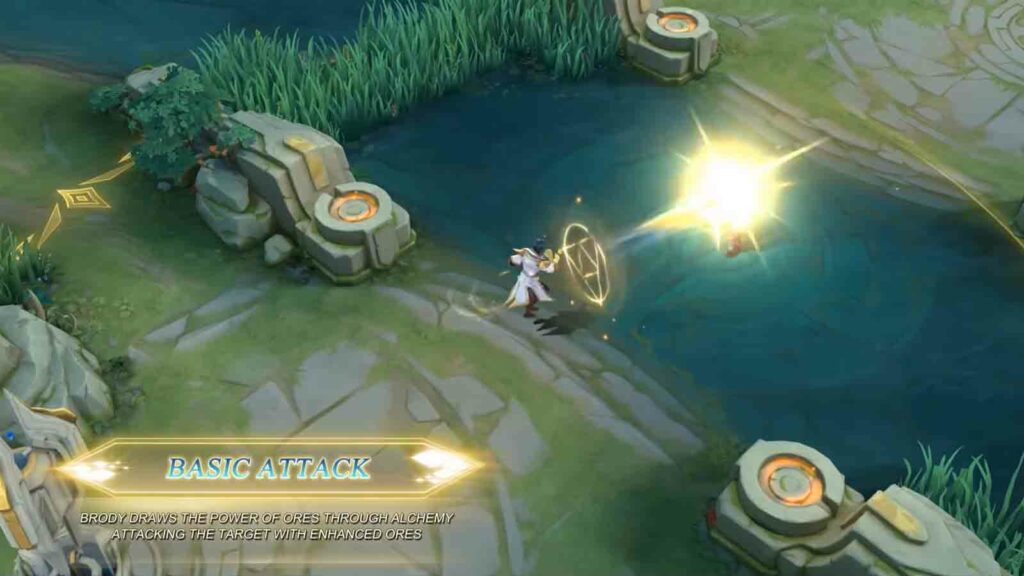 MLBB players will appreciate that even his basic attack has been taken up a notch.
Every hit conjures an alchemy symbol in front of Brody, and shoots a bright beam of light at enemies, so bright that it's almost blinding. Really, who needs target selection indicators when you have this skin?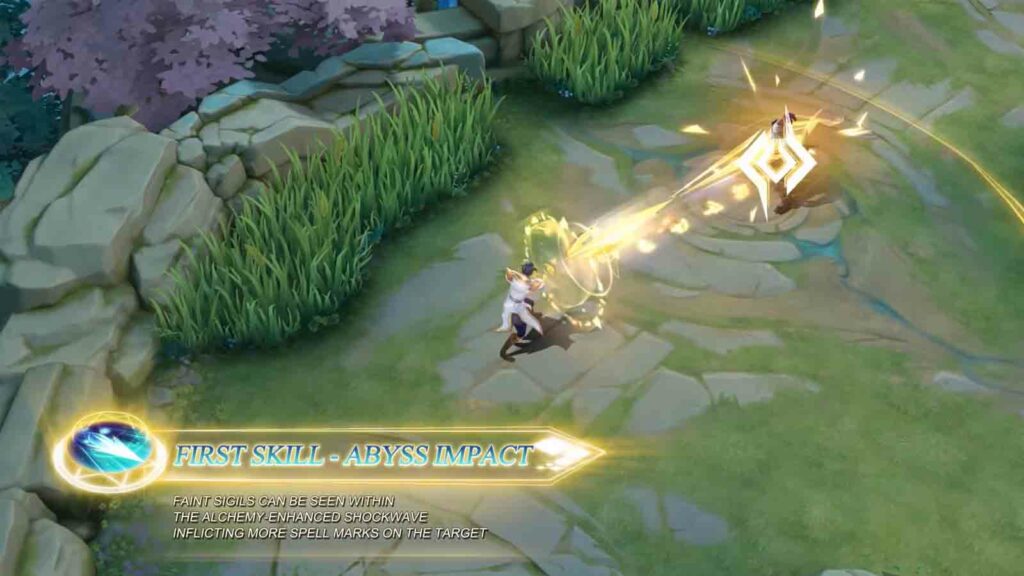 Ore-chemist Brody's first skill, Abyss Impact, includes a new animated shockwave that bears many similarities to a wormhole. Wonder what those mysterious sigils mean?
The detailed new skill effects are even more obvious in his ultimate, Torn-Apart Memory, where Brody rains down polished golden gemstones at enemies, which unfortunately won't make them rich.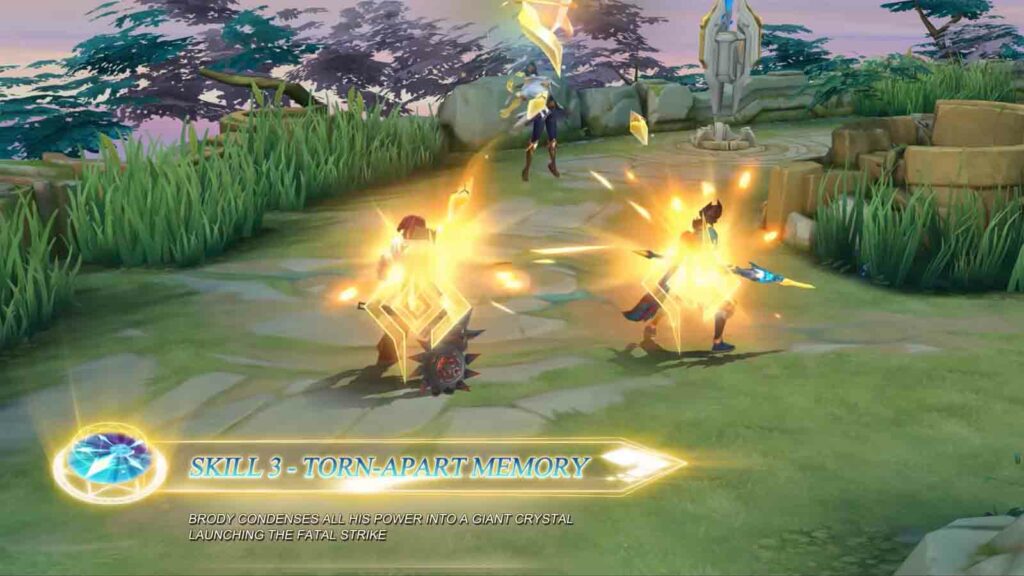 The skin also comes with pretty cool idle and movement animations, where Brody can be seen zooming across the battlefield in a superhero stance.
Watch the epic trailer below and look out for the skin in the in-game store soon.
Follow ONE Esports on Facebook for more Mobile Legends news, updates, guides, and more.
READ MORE: All hail Queen Frost Silvanna, the new grand collector skin