During the MPL MY/SG Season 6 playoffs, EVOS SG met fellow Singaporean representatives and Season 5 champions Resurgence in the first round of the upper bracket.
In the best-of-three series, they edged out Resurgence 2-1, and proceeded to the semifinals. There, they had to face off against Todak, who had already set a perfect record in the regular season.
Unfortunately for EVOS SG, they narrowly fell to Todak 1-2, and were ejected to the lower bracket final where they awaited their next opponent — Resurgence or Orange Louvre Esports, the team that knocked them out of playoffs last season.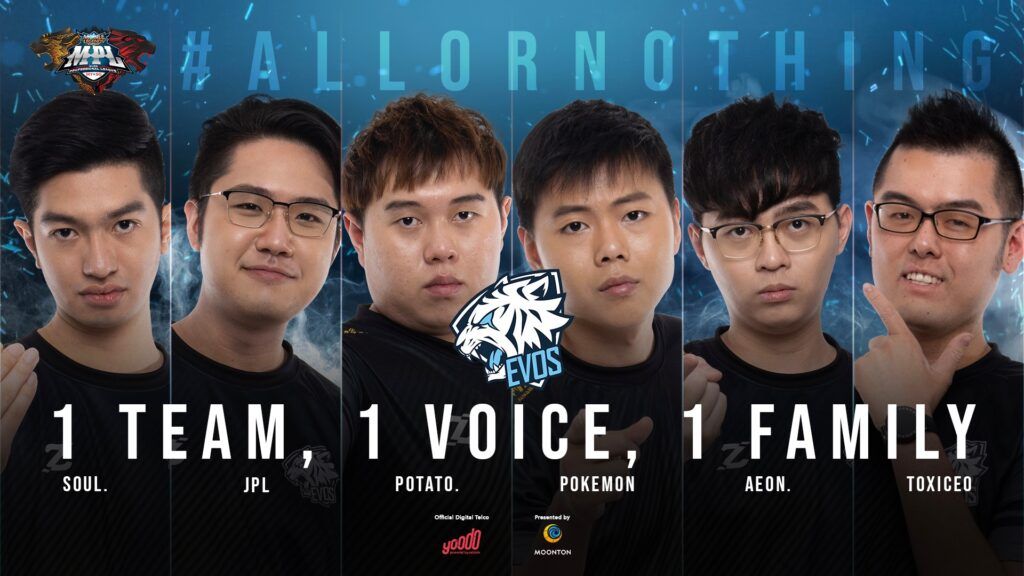 "I was quite worried because there was a very real chance of losing the lower bracket final," Stefan "Soul" Chong Ru Chyi told ONE Esports. "Regardless of whichever team we will be fighting, or whatever seed they are in the regular season, it's the playoffs, and every team does stand a chance."
It was an especially crucial match because if EVOS SG had to play against Resurgence again, they would be fighting to represent their country. The outcome could impact representation in subsequent tournaments after MPL, so Soul was particularly concerned.
"For the rest of my team, they felt threated by Orange because they were able to beat Resurgence, who are the defending champions," Soul added. "So we came up with plans against their draft and gameplay, then we eventually took the win."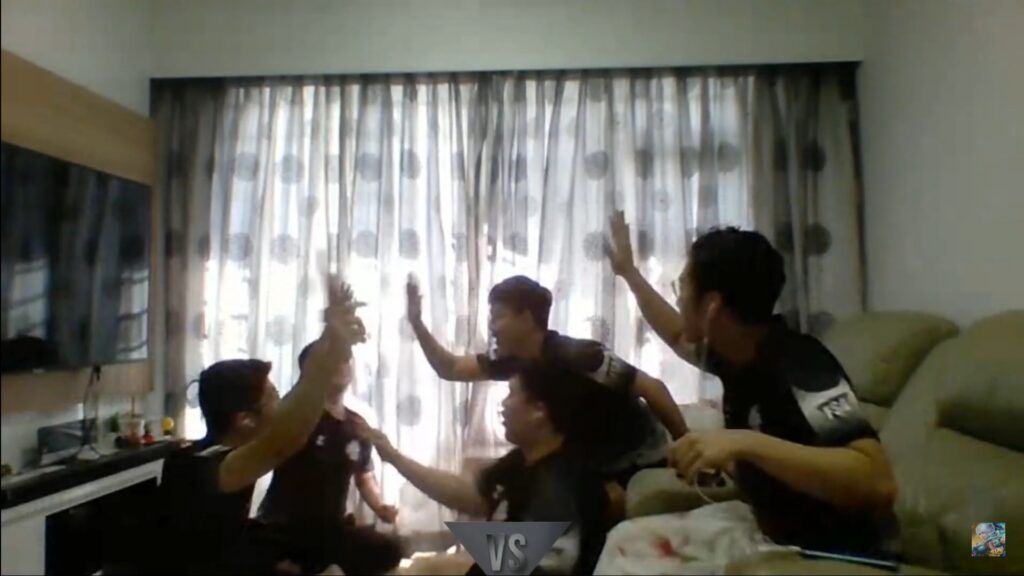 As captain and a long-standing member of EVOS SG, Soul has been with the team since Season 2. He made it all the way to the grand final four times in the last five seasons.
For that reason, he admits that he misses playing on stage for the adrenaline rush, "It's a fun experience. Although I've been on stage multiple times, it just feels good to be there again." Soul was quick to add however that even though they had to compete online over the last two seasons due to the COVID-19 pandemic, "the amount of pressure and stress we feel during tournaments is equal".
In Season 2 and 3, EVOS SG finished second. Finally in Season 4, they broke 'the second place curse'. In an intense battle against Todak that stretched to the full five games, EVOS SG finally took home the championship trophy 3-2.
---
---
"Ironically Season 4 wasn't the most prepared season for us, but we had last-minute help from EVOS ID coach Bjorn "Zeys" Ong because playoffs were on a different date, so he was able to be with us live on stage helping us draft," Soul explained. "I felt that that made the difference because we had a better chance winning Season 2, Season 5, and this season as compared to Season 4."
Two seasons later, they once again had to face Todak in the grand final, this time without help from a coach. Competing as part-time professional Mobile Legends players who balance full-time jobs outside the game, EVOS SG surpassed expectations despite the 1-3 score. In every game against Todak, they had a lead in the early game. However, EVOS SG were unable to close them out.
"We were not as careful running a marksman into two to three assassins. We should try to calm each other down in-game so that we can make clearer calls and judgments, and be more patient. We would have closed out most of the games that we lost."
EVOS SG's drafts involved pushing early leads and snowballing them. In contrast, Todak's drafts were more team fight oriented, and Soul praised them for executing really well despite trailing behind in gold.
"In scrimmages, we actually do close our most of our games against other teams but I guess that's where we lacked practice," he admitted. "I think it's the grand final nerves, where everyone made a lot of unforced mistakes"
Compared to Malaysian teams who are full-time pro players, Singaporean teams can only practice together on an ad hoc basis. On EVOS SG, there are members who work shifts, so everyone has to accommodate to their schedules. The team's agreement is that "as long as we are together as five training, we have to give our 100 percent".
Soul himself juggles between being a full-time university student and a pro player. Classes happen from morning till late afternoon. When things heat up towards the playoffs, he chooses to review recorded lectures before exams instead of attending them live.
"I'm glad to have a really good bunch of friends in university where they cover a lot of my project work and my share, so I'm really grateful for that," Soul shared. "Because our trainings go until the wee hours of the night, sometimes even 4 or 5 a.m., I won't be able to wake up for early morning lectures."
To Soul, the fact that Singapore teams can't train as much compared to full-time esports rosters is a disadvantage. "If we were full-time, I think we would have done better and took it home."
Nonetheless, EVOS SG did their best to make it work by meeting up everyday before playoffs to train in-person as it was more efficient to look at the same screen together to discuss strategies as opposed to screen sharing.
Together, the team performed to a standard that even they did not think they could have achieved as a Singaporean part-time team. "We did scrim a lot of top tier MPL teams from Indonesia and Philippines, so to our surprise and delight we actually did really well against them," Soul reflected. "We were wondering if they were lagging, or if we improved to a level we thought we couldn't achieve."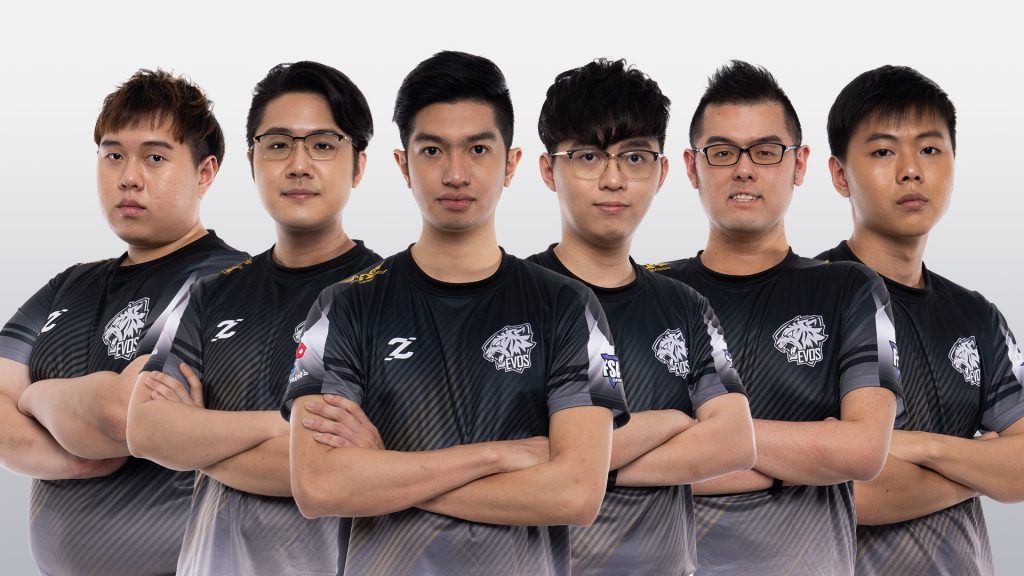 Looking back at the long season, the team captain is most grateful for the dynamics of this EVOS SG roster. Whether it was in-game or outside of the game, he found that he could talk to everyone about anything without a filter — a characteristic that is quite hard to come by.
Soul added, "If someone is unhappy about another player, or about something, we voice it out, we solve it as a team. So coming into game, we do not see any distrust between teammates."
The trust between them can be seen through EVOS SG's gameplay. They had a solid opening to Season 6, having only dropped one match to Red Reborn. Mid-season was the roughest, as EVOS SG lost 1-2 to both Todak and Resurgence in the same week, but bounced back to finish third in the regular season, and making it all the way to the grand finals.
Since they do not have a dedicated coach, Soul does the primary strategy and planning for the team, while Ong "Aeon" Wei Sheng oversees drafts. In-game, major rotations are called mainly by Aeon and Akihiro "JPL" Furusawa, while Soul gets the final say in team fights.
"I look at the big picture more and I identify the win conditions. They do trust my shotcalls more, so when we are grouped up, if I have to raise my voice, everybody follows my call."
---
To keep up with the team, follow EVOS SG on Facebook, and EVOS Soul on Facebook and Instagram.
READ MORE: MPL MY/SG champion Stoo on Todak, 'We are like real brothers, like family, we love each other'