Updated on April 14, 12:30 p.m. (GMT+8): Added the price of both Atomic Pop Miya and Eudora skins.
Get ready to dance the night away at the Land of Dawn's biggest party!
This year's ALLSTAR, a rebranded version of the annual 515 Mobile Legends: Bang Bang celebrations, is coming with plenty of free awards.
The event, which runs from March 22 to April 30, will feature four new exclusive skins and a new map.
Adding to the excitement, Kpop group ITZY will be making an appearance and serving as event ambassadors for the festivities.
Here is everything you need to know about the ALLSTAR event.
---
Preview of the exclusive ALLSTAR skins and how to get them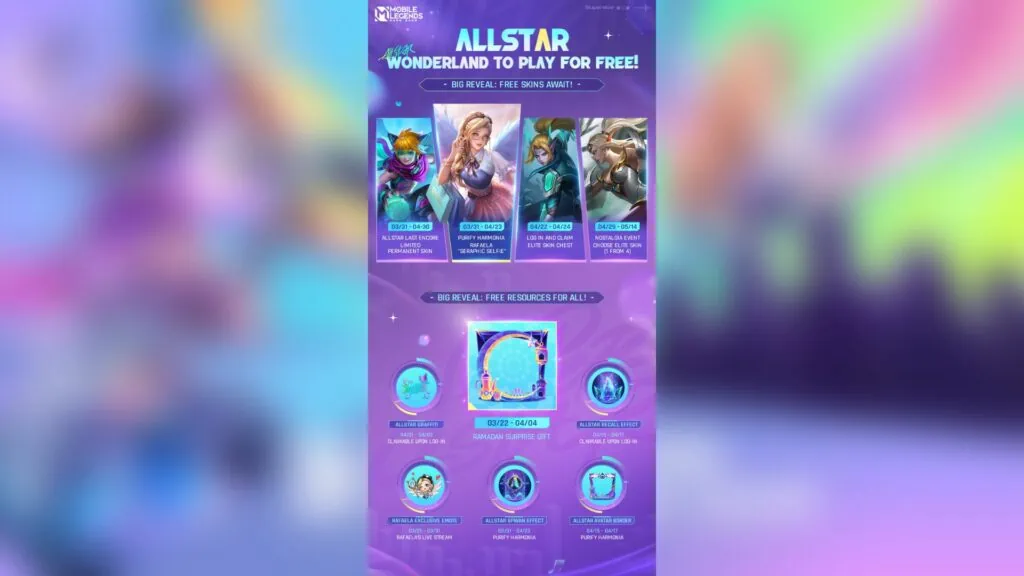 There will be four new skins in the event, including Atomic Pop Miya, Atomic Pop Eudora, Moonlit Ninja Hanabi, and Seraphic Selfie Rafaela.
Players can obtain the Seraphic Selfie Rafaela skin for free by completing event tasks from March 31 to April 23.
Meanwhile, the Moonlit Ninja Hanabi will be available through the Moonlit Wish Draw, which will allow the usage of promo diamonds for the first time, from April 14 to May 8.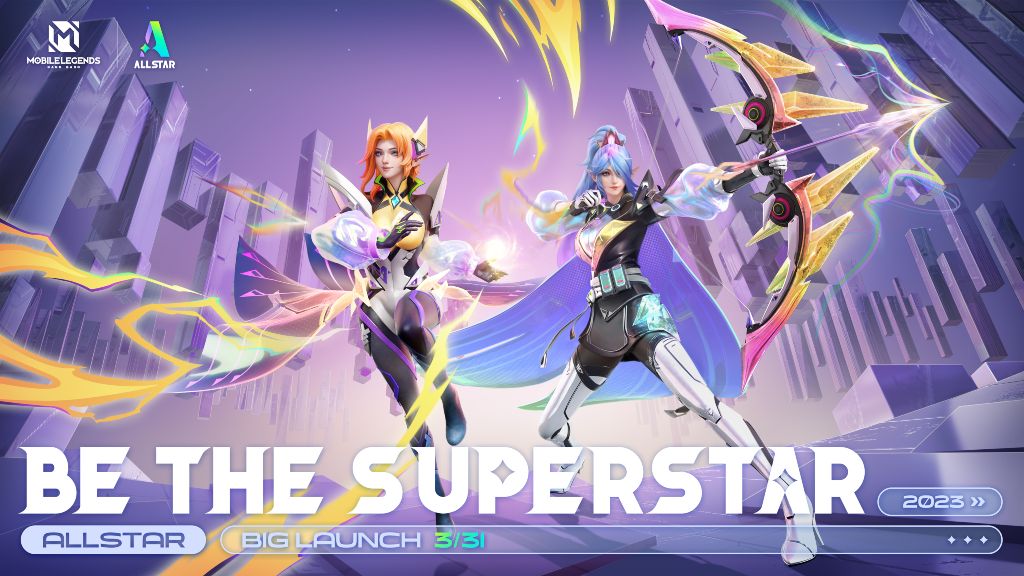 The Atomic Pop Miya will be on sale from April 5 to April 25 while the Atomic Pop Eudora will be up from April 12 to May 2. Both skins have a 30 percent discount.
Both skins are priced at 899 diamonds.
In addition, a last encore event starting March 31 will allow players to acquire the previous 515 skins and permanent skins.
From April 29 to May 14, a nostalgia event will take place where players can complete tasks to get an Elite skin for free.
---
---
The MLBB ALLSTAR event will have a new themed map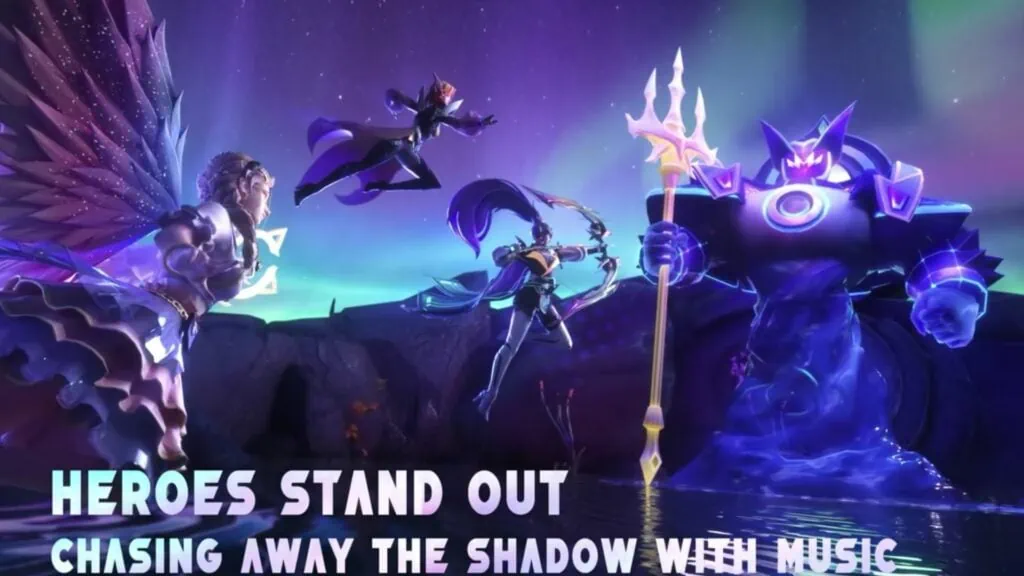 Starting on March 22, players will have access to the new Harmonia map for the MLBB ALLSTAR event. The new map is themed around party aesthetics to get everyone hyped up during the festivities.
The entire map has been transformed, with towers and walls now featuring neon colors and speakers throughout.
However, the highlight of the map is the Lord, which has been designed to look like a retro video game boss, complete with speakers in its chest and a party screen on its head.
The Harmonia map is only available for a limited time and will be accessible until May 15.
---
---
Follow ONE Esports on Facebook for MLBB esports news, guides, and updates.
READ MORE: 3 best gold lane mage heroes to counter marksmen in Mobile Legends